Raise A Toast to Singaporean Heritage Food at Yum Sing!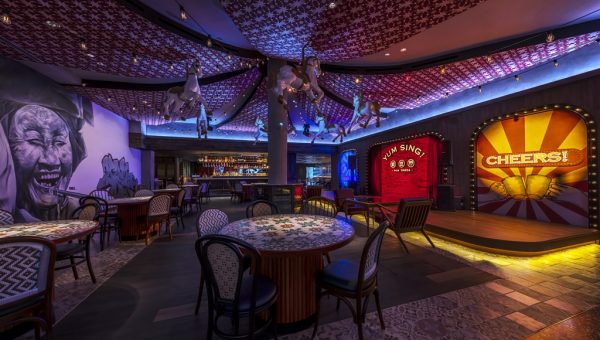 CONTENT: Seraphina Tang

Truly, there is nothing more Singaporean than a love for good food – especially after our local hawker culture has been officially added to the UNESCO Representative List of the Intangible Cultural Heritage of Humanity. Yum Sing!, a brand-new casual dining joint by the founder of Putien, celebrates just that: the appreciation of all things Singaporean, from its retro décor and collaborations with local brands, to its menu of heritage hawker favourites.

Yum Sing! invokes a sense of nostalgia from the moment you step in with its 1960s-themed décor (taken after the Singaporean amusement parks of yore: New World, Great World, and Gay World), replete with vintage lacquered and wooden panel,s and carnival-esque neon lights, even merry-go-round horses suspended from the ceiling of the main dining hall for a delightfully whimsical experience. Take a seat and tuck into a variety of hawker delights and local favourites – perhaps you'll be at a loss for what exactly to order from the menu, but we've highlighted our top picks below.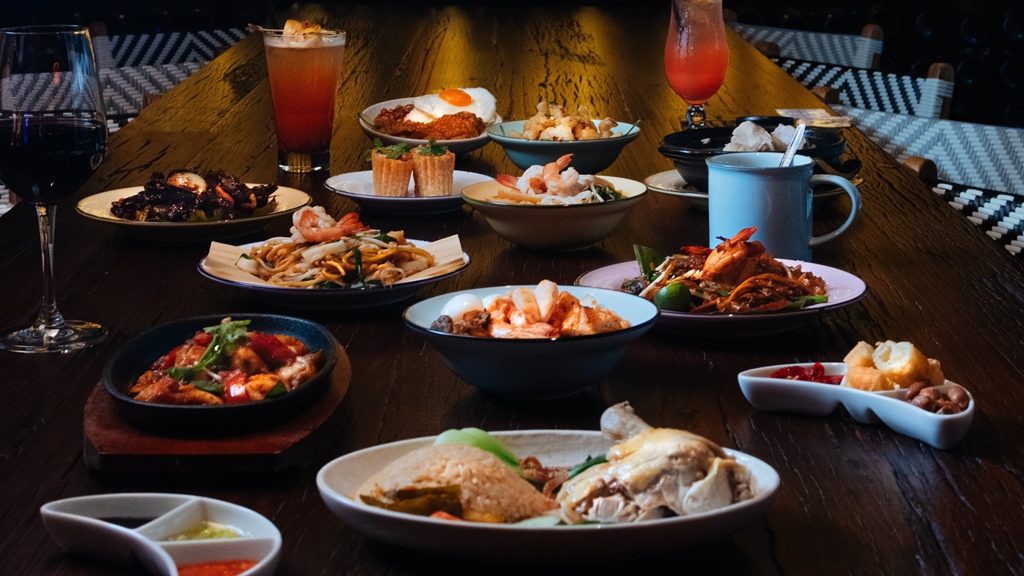 Don't miss out on the Salted Egg Fish Skin (S$10) and Hokkien Prawn Rolls ($10) – the former crunchy and oh-so-addictive, the latter a savoury, briny bite interspersed with the crunch of chestnut. There's also the classic Rojak (S$8) with a well-balanced prawn paste sauce that paired especially well with the sharply sweet pineapple and crisp youtiao, as well as the fun, do-it-yourself Kueh Pie Tee (S$10).

For the mains, we couldn't stop digging into the Char Kway Teow (S$10), each bite perfumed with heavenly wokhei and filled generously with lupcheong (Chinese dried sausage), shrimp and cockles. The Moonlight Dried Beef Hor Fun (S$10) was a favourite too, coming with a gorgeously golden egg yolk wobbling in the centre. Mix it up, and savour each bite of wokhei-scented, beefy goodness. Of course, there's the classic Hainanese Chicken Rice (S$10) as well: while we thought the rice was a tad dry, we did love how tender the steamed chicken was, dipping each piece into a mix of ginger sauce and chilli. The Bak Kut Teh (S$10), Teochew-style with a clear and peppery broth, warmed our stomachs, and we were delighted by how tender the ribs were!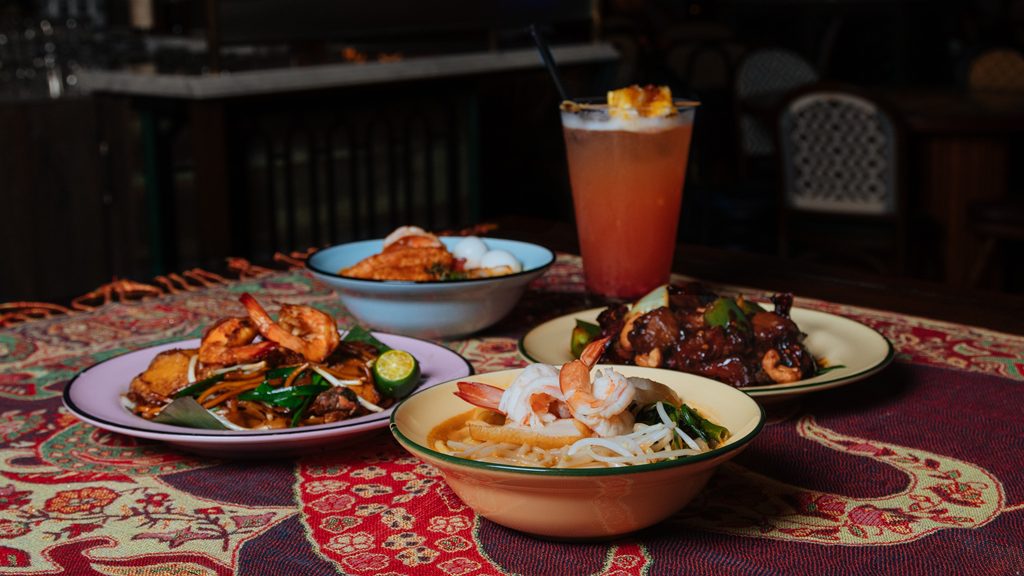 Savour your meal with a drink or two, because Yum Sing! also has a veritable drinks menu that includes the Yum Sling (S$20), their take on the traditional Singapore Sling, with gin, fresh coconut, pineapple and orange juice, orange peel and pomegranate for a refreshing tipple. There's also locally-inspired cocktails made with coffee liqueur by home-grown distillery Compendium Spirits –the Kopi-O Gao (S$20) and Kaya Toast Set (S$20).

Indulge in a spot of nostalgia with your meal at Yum Sing! – indeed, when pandemic restrictions ease up more, the restaurant plans to have live getai and music performances as well!

Yum Sing!
Block B, #01-06/07, Clarke Quay, 3 River Valley Road, Singapore 179021
Operating Hours: Mondays to Sundays (including Public Holidays), 4pm – 10.30pm