REVIEW: Frieda, A new German restaurant at The Capitol Kempinski Hotel Singapore
CONTENT: Yiew Kai Jie
IMAGE: Nicholas Lau for Luxe Multimedia
Inspired by The Capitol Kempinski Hotel founder Berthold Kempinski and his daughter, Frieda, The Capitol Kempinski Hotel Singapore has opened the aptly named Frieda Restaurant at The Arcade at The Capitol Kempinski.
The Arcade at The Capitol Kempinski was the quintessential goal of visionary hoteliers who set the foundation to bring the concept of hospitality to the next level! Each outlet was uniquely designed to reflect the visual and architectural heritage of the late 19th century and presents a contemporary take on traditional German delis and "Bräuhauses" that incorporates European flair, regionally sourced ingredients with local flavours to ensure that Singaporeans will still have something familiar to look forward to while tasting the rusticness of German food.
Drawing inspiration from its namesake, Frieda was the very embodiment of hospitality who was warmhearted, generous and had the uncanny ability to make guests to feel a sense of belonging and at ease no matter how far they are from their own homes. It is her spirit of warmth that permeates the restaurant with its three distinct spaces designed to serve every guests' needs.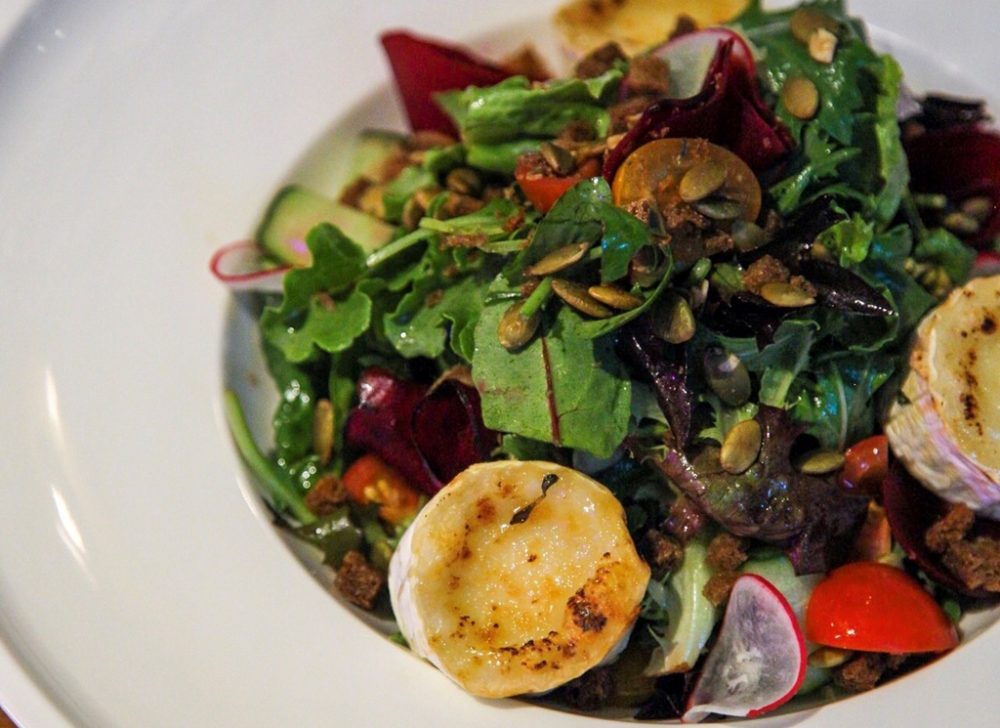 For starters, start off with a Frieda's Salad ($15) with seasonal organic lettuce, cherry tomatoes, brined beetroot, and pumpkin seeds, with the option to add on goat cheese caramelised with honey ($10). I highly recommend the add on due to its ability to help give a lot more flavour to the salad. The smoked goat cheese helps to give a more sweeter, smoky finish to the salad and helps to reduce the acidity from the vegetables and vinaigrette. The honey brings a minor Greek twist to the dish by helping to augment the freshness and sweetness of the greens and lingers in the throat- that results in a sweet, creamy smoky aftertaste when the the greens,honey and cheese are united as one.
To satisfy one's craving for comfort food, the traditional Beef Consommé with hearty semolina dumplings or thinly sliced herbal pancakes ($15) or Grossmutter's Kartoffelsuppe ($12), a warm potato and leek soup, are also available to help satisfy the longings for a heartwarming soup after a hectic day at the office.
For the mains, we ordered a German classic- Oven roasted Pork Knuckle with Sauerkraut and Pretzel Dumplings ($49). This enormous protein is more than enough for you to share between 2-3 pax. The pork is filled with amazing flavour that is imbued with the phenomenal fat and has a fantastic crust that is neither too hard or too fatty to chew or bite through. What makes the dish even better is that the pork wasn't dry but still moist and tender and instantly melted in my mouth and gave off a lasting fatty aftertaste without overpowering my palate or leaving it greasy or full of fat. (Note: 30 mins of preparation time will be required for this dish.)
For vegetarian guests, opt for their Pretzel Dumplings ($27) with creamy mushroom ragout and scallions. The dumplings are chock full of flavour that will not fail to disappoint with its rich mushroom sauce and generous portions of ingredients in the dish.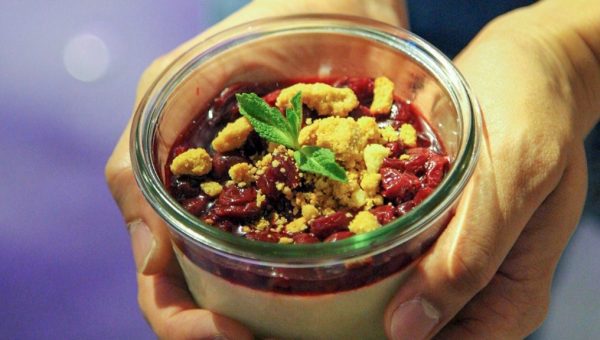 Conclude the German affair with a sweet finish with the Griessflammerie ($12), semolina pudding with a tart cherry compote, the Bismarck ($12), a fluffy, crispy pancake served with a drizzle of maple syrup, or the Viennese Apple Fritters ($12) – slices of apples topped with cinnamon and dusted with granulated sugar for a touch of extra sweetness.
Frieda is located at Arcade at The Capitol Kempinski, Unit 01-87, 01-K1-K2.
Freida is open daily for Lunch and Dinner from 12:00 to 15:00, and 18:00 to 22:30 (last dinner service at 21:30).
For reservations, please call +65 6715 6873 or email: frieda.singapore@kempinski.com.