REVIEW: FUHU Las Vegas brings the party to your palate with an exquisite twist to Asian classics
CONTENT: Carrie Er
IMAGE: Luxe Multimedia

Whether you are in Las Vegas for the party or food scene, you simply cannot miss FUHU.

An experiential, high-octane vibe-dining encounter awaits at FUHU Las Vegas, as you enter into a neon-lit and sakura-inspired gastronomic destination. The party mood is revved up with chart-topping hits playing in the background, with diners grooving and jiving to it.

You might even dance a little hearing that the executive chef is the distinguished Joseph Elevador, who worked under the highly esteemed Nobu Matsuhisha at Nobu in New York City for nine years. What's more – you can be sure there is something for everyone as the menu boasts of a myriad of Asian-inspired cuisine including Japanese cuisine and even steak.




Cocktail enthusiasts would find themselves imbibing classic tipples masterfully crafted with a tropical twist such as Fuhu Haiku (US$20), a Lychee cocktail made with Ketel One Grapefruit & Rose, which is perfect for easy drinking. Serious drinkers who prefer their cocktails boozier have to try Heart of Fire (US$20), which is a well-balanced yet intense drink with Serrano Chili infused Avion Tequila, Dos Hombres Joven Mezcal and passionfruit. Sake lovers are also in for a treat as there is a smorgasbord of Junmai, Ginjo, Daiginjo and more to choose from.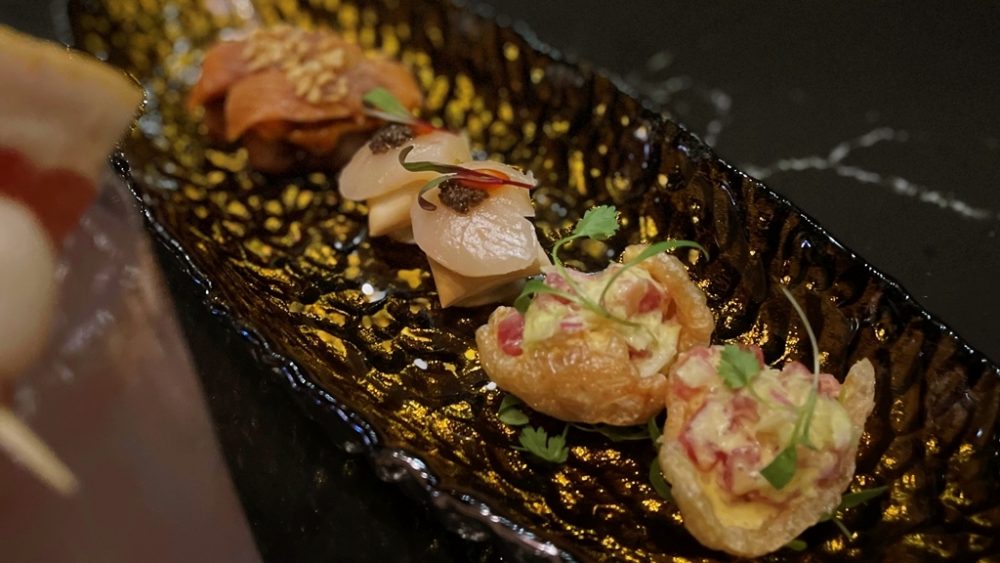 Hands-down my favourite, these raw Japanese bites took centrestage in this epicurean party of the night for it was done to such perfection. The medley of flavours within the Coconut Tuna Ceviche (US$28) was a breath of fresh air as this unique pairing is so umami-filled yet refreshing at the same time.

The Smoked Salmon Sashimi with rice crisp (US$24) had just the right amount of crunch, which complemented perfectly the silky texture of some of the freshest salmon I have tasted perfectly. As I sank my teeth into these pillowy-looking crackers, Hokkaido Scallop Bantal (US$18), I was beyond pleased with how well the fresh, unadulterated taste of the scallops went with the ponzu aioli giving it a citrusy kick.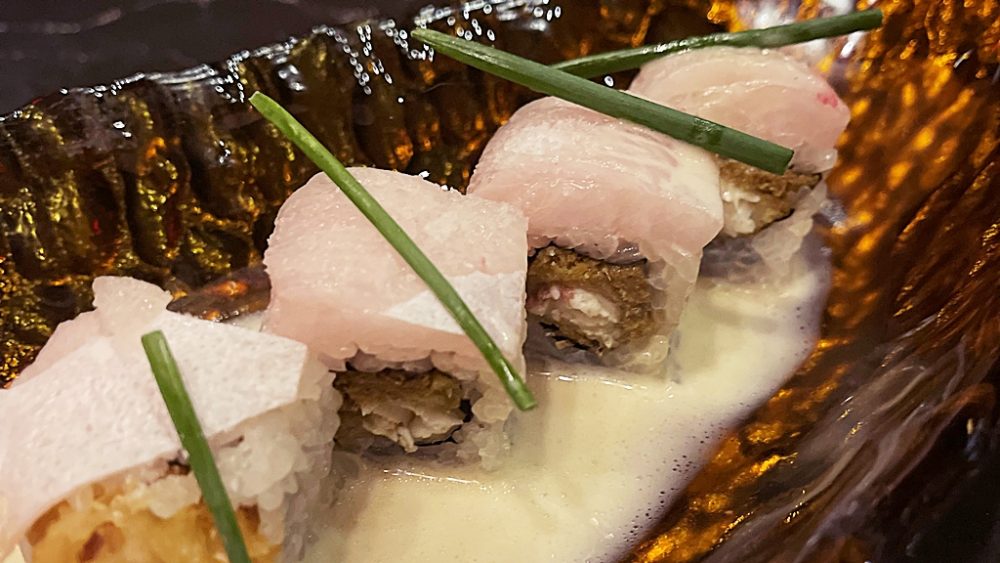 Since the raw Japanese bites previously were so divine, I had to try the speciality rolls at FUHU and boy it was the right move! The Goma Krab (US$18) was a nice respite from the full-bodied flavours of the bites earlier on as it served up a milder taste. For me, the Buttery Snapper (US$34) conjured up a sense of nostalgia as it reminded me of Asian Fish Soup back home, which was nothing short of aromatic and sapid.




When it came to the entrees, I preferred the Pan Seared Scallops (US$40) to FUHU Sticky Lamb Chop (US$60) as I am a huge fan of scallops. It did help that the scallops were paired with foie gras so it was like the ultimate umami flavour combo for me. For fans of lamb, the lamb chop definitely did not disappoint as the meat was tender and not as gamey as expected.

You know FUHU is serious about Asian delights when you can taste the 'wok-hei' flavour in its Signature Fried Rice (US$20). It is the 'essence of the wok' that is a hallmark of how expertly imbued the smoky flavour was into the dish. The fried rice certainly hit all the right notes with its distinctive smoky taste that only whetted my appetite even more.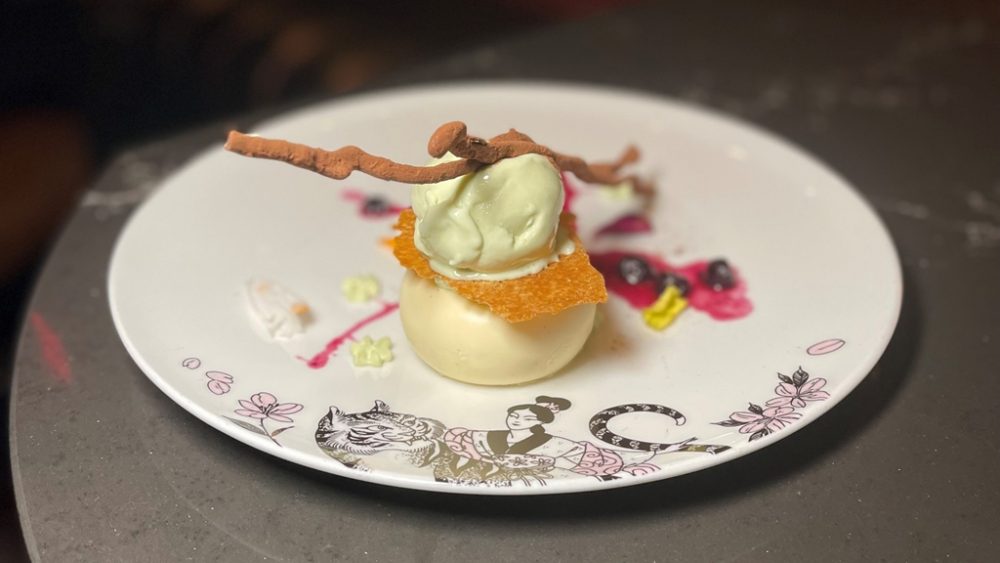 Dessert lovers would not want to miss the Cheesecake (US$14) to end the night on a lively note. If you are looking for a matcha ( green tea) treat to wrap up the night, the Cheesecake comes replete with the a blueberry compote with green tea cream, coconut cake, plum tuile and topped with matcha ice cream.

Situated within Resorts World Las Vegas, FUHU is found between Red Tail and Zouk nightclub. While it might be mistaken as just another spot for party troopers, it is way more than that. For anyone who takes their dining and drinking seriously (and have a penchant for Asian delights), FUHU is poised to serve up a party for your palate in Las Vegas.

*Always stay connected wherever you are with ChangiWiFi 

FUHU Resorts World Las Vegas
3000 S Las Vegas Blvd, Las Vegas, NV 89109, United States
Website