Robert Parker Wine Advocate Announces 40th Anniversary Celebrations in NYC and London
Robert Parker Wine Advocate and RobertParker.com, the world's most widely read independent consumers' guide to fine wine, announces that in autumn 2018 they will host two incredible weekends of celebrations on two continents to mark the 40th Anniversary of Robert Parker Wine Advocate.
This series of 40th Anniversary events promises to deliver their most exclusive and decadent interactive wine experiences yet, offering attendees unique opportunities to experience some of the world's greatest and rarest wines.
Founded by Robert M. Parker Jr. in 1978, Robert Parker Wine Advocate is currently the most comprehensive wine review publication in the world, with more than 300,000 tasting notes in its database, housed by their seminal wine reviews website, RobertParker.com. Since 2013,Robert Parker Wine Advocate's team of experts have taken the publication's wine reviews on the road, creating innovative and engaging tasting experiences for their readers with events, known as Matter of Taste, held in cities all over the world. The forthcoming 40th Anniversary Matter of Taste events promise to deliver unrivalled celebrations of wine hedonism, taking place in two of the greatest wine cities of the world: London (United Kingdom) and New York City.
The first series of events in London will center around a walkabout tasting at the De Vere Grand Connaught Rooms on Saturday, October 27th, which will feature a collection of wines that have received 93 RP points or above, and come from over 140 wineries from around the world. Satellite London events will include dinners presenting the wines of Chateau Angelus and an evening of cult Chardonnays and Pinots from Sonoma's iconic Kistler Vineyards.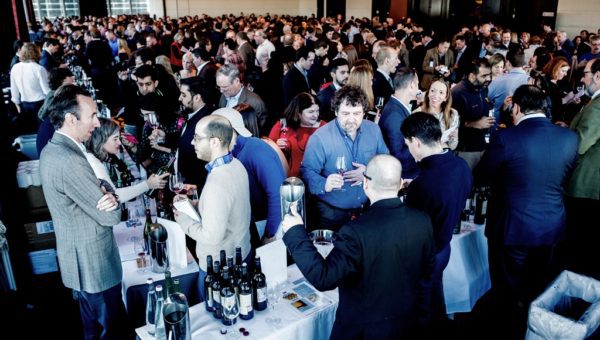 Then in New York City on Saturday, November 10th, at the Conrad Hotel in Tribeca, Robert Parker Wine Advocate will present a Matter of Taste walkabout tasting featuring wines from more than 200 wineries, all rated 95 points or above. Other highlights will include a master class of newly bottled wines from the highly lauded 2016 Bordeaux vintage and a Domaines Barons de Rothschild (Lafite) dinner.
The jewel in crown of these 40th Anniversary events will be the RMP Gala Charity Dinner hosted by none other than the publication's legendary namesake, Robert M. Parker Jr. To be held at Daniel Restaurant on Thursday, November 8th, the intimate dinner for a maximum of 60 guests will feature more than 20 of Robert Parker's greatest wine discoveries of his career, with most of the bottles coming directly from his own personal wine cellar.
Both Matter of Taste events will also play host to the London and New York Premiere of the award winning documentary film André – The Voice of Wine narrated by Ralph Fiennes and directed by Mark Tchelistcheff, celebrating one of the most important men in modern California wine history – André Tchelistcheff. Regarded as the "Dean of American Winemaking", André was a seminal figure, a legendary winemaker, and one of the most remarkable men of the twentieth century.
The publication's Editor-in-Chief, Lisa Perrotti-Brown, commented: "Our entire team of critics are giving their all to make this autumn's Robert Parker Wine Advocate 40th Anniversary Matter of Taste events not just memorable for our readers, but once-in-a-lifetime wine experiences."
For more information about the Robert Parker Wine Advocate 40th Anniversary, Matter of Taste events please visit: https://a-matter-of-taste.com/