Stay Home with 2am: Dessertbar's Newest Plant-Based Bake Boxes
Staying in will be a little sweeter with 2am: dessertbar's latest offerings in Chef Janice Wong's range of keto-friendly and plant-based cakes, ice-creams, truffles and pastries. The recently launched range was well received by customers in Singapore, Chef Janice and team have reimagined new flavours and kept past favourites on the menu for this latest reiteration.

The new menu comprises 12 plant-based desserts, with 10 of them keto-friendly, and all kinder to the planet. Original favourites such as Matcha Basque Cheesecake (S$9/60, Keto-friendly), and Lemon Pound Loaf with Cream Cheese Frosting (S$6/35, Keto-friendly) are joined by new items including a deliciously creamy Avocado Pistachio Ice Cream (S$5, Keto-friendly), tropical-inspired gluten-free Coconut Crunch (S$8), and a rich, vegan Chocolate Pecan cake (S$9). The inclusive menu includes options that support gluten, dairy, and nut allergies.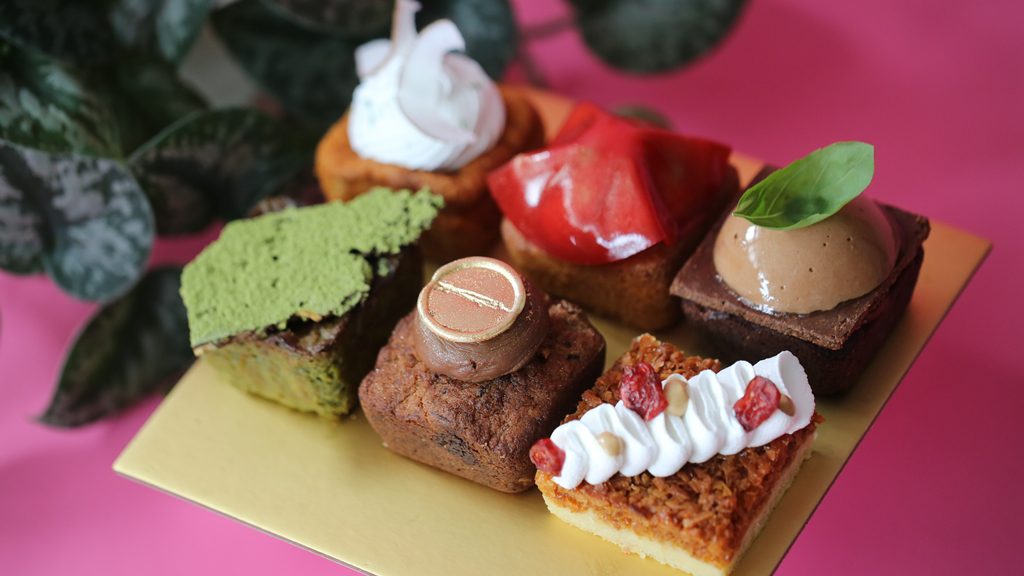 The popular 'bake boxes' are also back — just 30 sets of 2am: dessertbar's Mixed Box Keto and Plant-Based Desserts (S$55) will be available each day that contains 6 individual servings of Coconut Cake, Berries Mascarpone, Chocolate Pecan, Matcha Basque Cheesecake, Banana Chocolate Cake and Coconut Crunch — that make a delightful gift to friends and family, or for those who love to try a bit of everything.

"We understand that our customers may feel disheartened by the latest news on dining in, and we wanted to bring a little bit of joy to their homes to keep spirits up," says Chef Janice.

"Our team came together quickly so that we're able to launch our new creations immediately for our guests to enjoy at home. We hope this brings some comfort in trying times."

The latest Keto & Plant-Based Menu is now available on both 2am: dessertbar and Janice Wong Singapore's website for take-out and islandwide delivery on a first-come, first-served basis, online as well as on third-party platforms such as GrabFood, Deliveroo and Foodpanda.

2am: dessertbar
21A Lor Liput, Singapore 277733
Tel: +65 6291 9727
Website