Tempura Makino, Japan's Leading Tempura Chain Opens First Outlet in Singapore
CONTENT: Adriel Yong

Popular Japanese tempura specialty chain, Tempura Makino, has open its first outpost outside of Japan in Suntec City Mall. The chain was established in 2006 in the Hyogo Prefecture which is near Kobe. Since then, it has expanded to more than 10 outlets in Japan. The distinctive "Tsudoage" approach by Tempura Makino is that each dish is made to order and served one by one.

The Singapore outlet imports and uses the same flour, dashi and dipping sauce used in Japan in order to attain the same light batter. Compared to several other tempura we have tried in Singapore, the tempura here has a distinctively lighter batter which allows the freshness and quality of ingredients to shine through the dish.

Tempura Makino boasts a wide array of dishes including hot and cold appetizers, tempuras, noodles. The star dishes include the Makino Cold Tofu, Oyster Tempura, Chicken Tempura, Inaniwa Udon, Egg Tempura, Uni Tempura and Matcha Mochi Ice Cream Tempura.

The Makino Cold Tofu with Special Dressings was a wonderful appetizer that was delicate, soft and silky. Each scoop of tofu had a mixture of textures and delicious flavours with a special dressing comprised of tobiko, ponzu sauce, edamame and okra. The dish is particularly large, and we would recommend sharing this with your fellow diners.

If you are spoilt for choice, consider ordering the Prawn and Vegetable Tempura Platter which comes with several pieces of prawn, butternut pumpkin, eggplant, maitake mushrooms and lotus root tempura. Beneath the crisp exterior of the vegetable tempura, we found fresh and sweet pieces of the respective vegetables and thoroughly enjoyed this one.


Some of the interesting tempura we had were the Oyster Tempura, Chicken Tempura and Uni Tempura. While some would expect the chicken to be dry and tough after being fried, we were delighted to sink our teeth into an exceptionally tender and moist piece of tempura. The Oyster Tempura uses Hiroshima oysters and was still sweet, plump and juicy even after being fried. The most intriguing tempura we had was the Uni Tempura that was a perfect blend of creaminess and crunchiness.

Tempura Makino also has several noodle dishes to accompany the array of Tempura. While several diners were avid Soba fans. Many quickly defected to being Udon fans after tasting the Inaniwa Udon which is thinner and softer than the typical udon. The comforting bowl of udon came with a hearty broth as well which helps in cleansing the palate.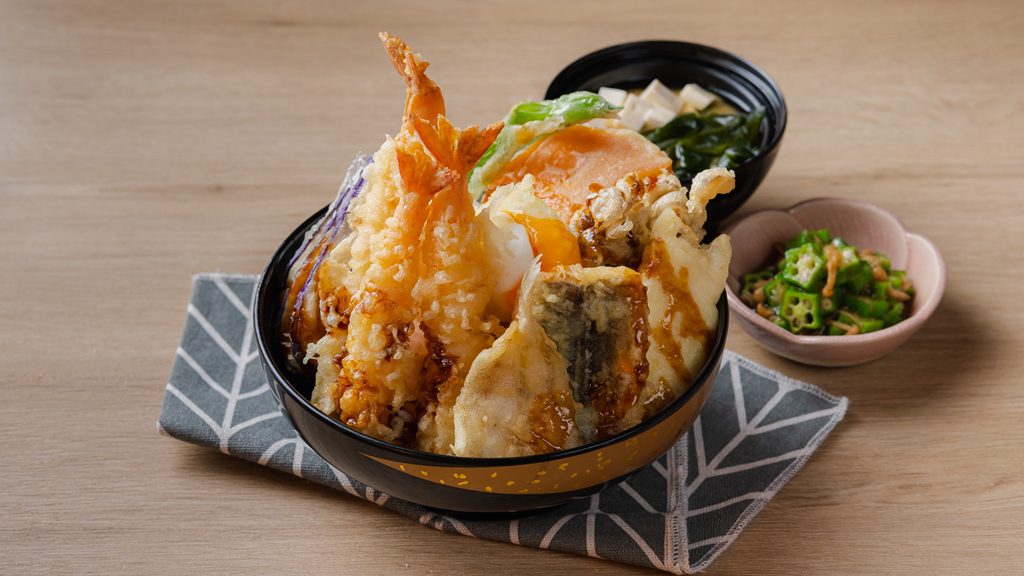 At Tempura Makino, most things delicious is turned into tempura and flipping through the menu book felt like a never-ending endeavor. We would also recommend the Scallop Tempura, Mentaiko Seaweed Tempura, Okinawan Seaweed Tempura and Bacon Asparagus Tempura. Those with a sweet tooth would definitely enjoy the creative take on Matcha Mochi Ice Cream which is done tempura style here.

The team is also looking at launching an Omakase tempura menu priced below $100 in the coming months. While the first outlet opened on 22 September, the group is launching a second outlet this month. This is one tempura shop you have to visit.

Tempura Makino Suntec City Mall
3 Temasek Boulevard #02-305/308/311 Suntec City Mall, Singapore 038983