Thailand's Renowned Chef Ton shake up Hong Kong's Food Scene with his newest opening Niras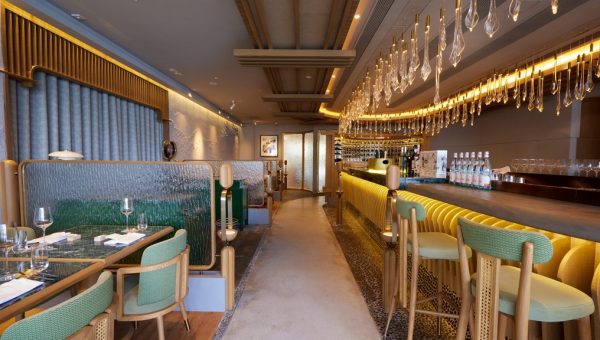 Niras, derived from an ancient Thai tradition in which poets chronicled their journeys around the world through poetry, symbolises Le Du's first overseas outpost and carries its mission to showcase Thailand's diverse cuisine to the world in Hong Kong.
CONTENT: Andrew Kho
IMAGE: Niras

Helmed by Award-Winning Thai Chef Thitid "Ton" Tassanakajohn of Asia's 50 Best Restaurant 2023 #1 Restaurant Le Du Bangkok, Chef Ton opens his first 60-seat overseas outpost Niras in Hong Kong.

Located at the upscale K11 Musea, the restaurant is adorned in a stunning lead-shaped decorations and lights which pays homage to both Le Du and Niras logos. The restaurant is further surrounded by a combination of green and gold accents, lush plants and a mesmerising glass chandelier which resembles a whirwind of herbs. The walls display an artwork depicting Thailand's farms and fields which connects the diners to Chef Ton's culinary vision.

Leading the Niras team in Hong Kong is Chef "Mai" Naruemon Ratiphuthilap, Chef Ton's trusted right hand, who brings eight years of invaluable experience from Le Du Bangkok, working alongside is Chef "Bua" Sarocha Rajatanawin, a seasoned chef with an impressive background in Thailand's top restaurants including Siwilai City Club at Central Embassy, The House on Sathorn at W Bangkok and others.


Here at Niras, diners will be treated to an exceptional Thai fine dining experience showcasing a variety of flavours, textures and aromas of traditional Thai cuisine reinvented with Chinese flavours to suit the local and International taste pallet, the restaurant also uses local seafood in some of its dishes.

Chef Ton's passion for Thailand's culinary traditions is seen in the 4-course lunch menu and the 6-course signature dinner menu, both of which change regularly to reflect the availability of seasonal ingredients.

We had the 6-course dinner menu and we started with the Prawn with seaweed and spicy beetroot, the fresh prawn was perfectly poached served along with a scoop of the delicious Spicy Beetroot which is made using Thai chilli, garlic, and lemon juice amongst others. This definitely opened our appetite for the evening and leaving us craving for more servings.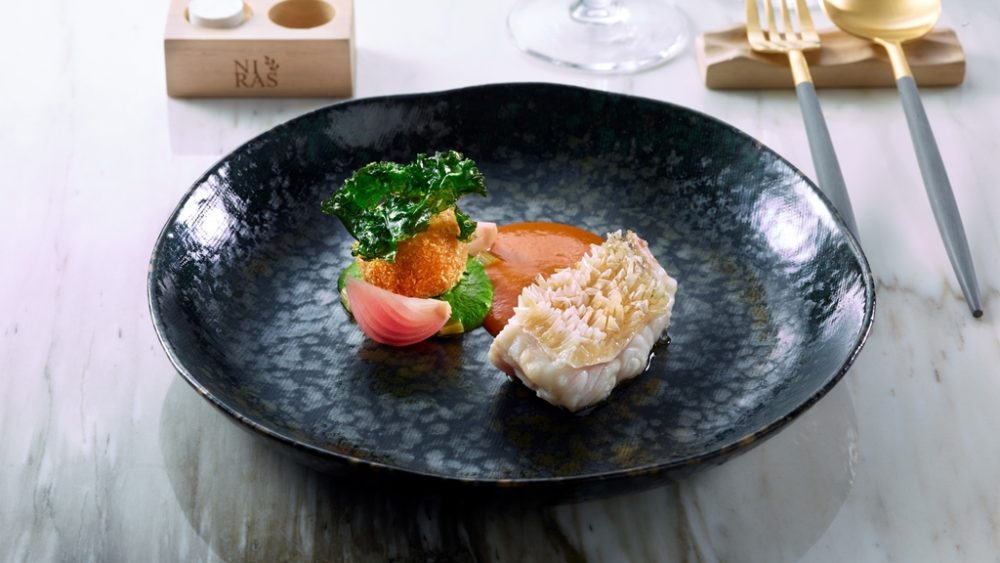 The Oyster with Thai Sichuan pepper and Northern Spice was prepared using fresh Japanese oyster and served with spring onion cream sauce, the Amadai with Thai Kale in Choo Chee Curry served with the flavourful and crunchy Shrimp and Pork Ball was an interesting mix of flavours.


The Crab with mushroom and homemade siracha made us whet our appetite with its fresh Japanese crab meat atop stir-fried Jasmine rice served with 3 variety of sauces. Carnivores will enjoy the Wagyu with Fennel and Holy Basil, the thinly sliced Japanese Wagyu beef melts in your mouth and the holy basil oil made it more umami.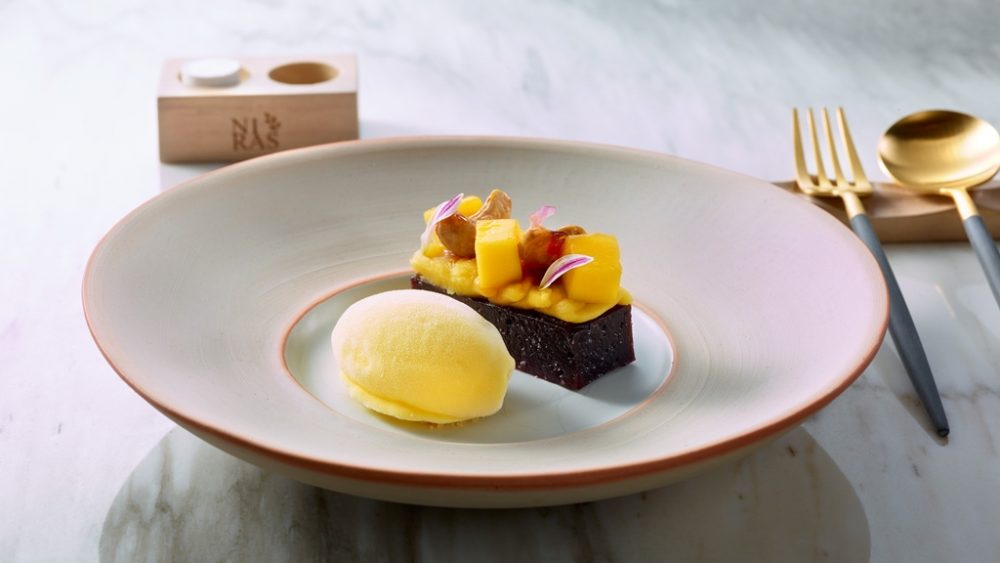 What we thought would be a traditional Thai favourite Mango Sticky Rice was elevated with a green tea mousse served with cashew nuts and mango sorbet. This again, left us wanting for more of it. This dish was followed by an assortment of Petit Four which capped the nights amazing dinner.

I highly recommend each and every gourmands who loves Thai cuisine to visit Niras at least once and you won't regret it. You can enjoy each of their perfectly curated elevated Thai courses along with their selections of drinks. Wine and Sake pairing is also available to pair with each of the dishes.

Niras is open daily for Lunch 12pm till 3pm and dinner 6pm till 10pm

Niras
Shop 704, 7/F, K11 MUSEA, Victoria Dockside, 18 Salisbury Road, Tsim Sha Tsui.
Tel: +852 39053022
Website