The Japan Rice and Rice Industry Export Promotion Association Brings Together A Selection of Premium Japanese Specialty Rice, Japanese Sake and Rice Cracker To Singapore
Rice, Japanese sake and rice cracker manufacturers, which are a part of the Japan Rice and Rice Industry Export Promotion Association (JRE), will be launching their products in Singapore. Tasked with promoting speciality products from Japan to the rest of the world, Supported by the Ministry of Agriculture, Forestry and Fisheries (MAFF), JRE is bringing in a host of rice produce – some items debuting in Singapore for the first time – to promote the export of Japan's rice and rice-related products.

Look forward to award-winning sake, premium rice and never-before-seen rice crackers in Singapore.

Products available for sale on 14 December 8pm include:


Rice
⦁ Niigata Koshihikari Musenmai by Kitoku Shinryo Co.,Ltd – This unique sweetness, stickiness, aroma and lustre when cooked and pairs especially well with flavourful Chinese dishes, and is ideal as porridge
⦁ Akafuji Rice (Hokkaido Rice) by Shinmei Co.,Ltd – Grown in an environment of lush nature, clean air and water, the rice is developed based on the company's expertise on rice and has consistent taste all year round.


Rice Crackers
⦁ Potato Butter Arare by MORIHAKU SEIKA Co.,Ltd – Available for the first time in Singapore, this 100% glutinous rice cracker is crispy, round and has a rich taste of potato butter. Sprinkled with potato flour and delicious butter.
⦁ Funwari Meijin Anko by Echigo Seika Co.,Ltd – Also available for the first time in Singapore, this rice cracker is made with 100% glutnious rice, Lightly flavoured with anko (powder form of Hokkaido's whole azuki beans) and no added chemical seasoning or colouring
⦁ Cheese Curry Rice Cracker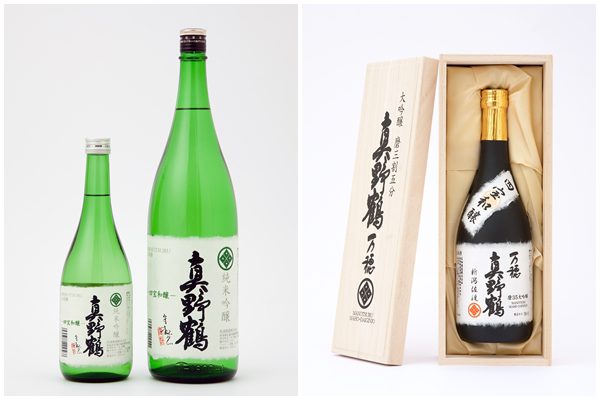 Sake
⦁ Konishi Daiginjo Hiyashibori 720ml by Konishi Brewing Company ,Ltd – Winner of the Gold Medal at the Delicious Sake in a Wine Glass Award 2014, and served in All Nippon Airways' first class cabin, this sake is Light-bodied ginjo-shu with a clean aftertaste, suitable for a mid-meal drink.
⦁ Manotsuru Junmai Ginjo by Obata Sake Brewery Co.,Ltd – Winner of the Silver Medal for 3 years at the U.S. National Sake Appraisal (The Joy of Sake), this sake is pleasant and well-textured on the palate and has a sweet melon, straw, mineral notes, coupled with a subtle rice sweetness


Other products to look out for the next offerings include the Rice Ball by TANESHO CO.,LTD which will be available in Singapore for the first time, inside the box is Nine healthy grain-based onigiri which can be easily heated up, perfect for home parties or as a Christmas gift ; The Inari Sushi by Senda Mizuho Limited which is a staple enjoyed since the Edo period is fried tofu made from soybeans which was used as a substitute as a tribute to foxes, who are believed to be messengers of the Inari God. Later, the fried tofu was stuffed with vinegared rice, marking the creation of inari sushi.


Sake drinkers should look forward to the Daiginjo Osakaya Chobei by Ozeki Brewing Company, Winner of the Monde Selection Gold Award for eight consecutive years from 2013 to 2020, the carefully selected domestic rice is polished to 50% and slowly fermented at low temperatures to produce a refined taste with a minimum of bitterness and has slightly dry and crisp, with a refreshing note. Another must buy is The Hyaku Moku Junmai Daiginjo 720ml by Kiku-Masamune Sake Brewing Co.,Ltd, launched in April 2016, Hyakumoku is the Kikumasamune's first new brand in 130 years. Large Yamada Nishiki grains harvested from rice fields which have been a part of Hyogo's unique terroir for over 100 years, are polished to 39% and has an expansive fruit aroma, a refined sweetness and a crisp acidity, with a pleasantly bitter finish. Lastly is the sweet drink Ikezo Jelly Sparkling Yuzu by Ozeki Brewing Company, perfect to be enjoyed as a party cocktail, enjoy this drink simply by chilling, shaking it 10 times and gulp it down along with the delicious jelly which provides a nice texture.

Purchase the above items exclusively from the Singapore Home Cooks (SHC) Facebook Live page  on four Mondays — 14 December 2020, 11 January 2021, 18 January 2021 and 25 January 2021 — with other channels to follow. Each session will focus on different varieties of Japanese products.