The PSGourmet Group announces Jypsy's new flagship location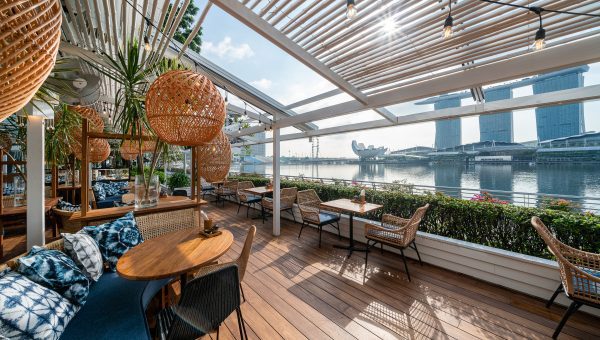 Four successful years since its opening, The PSGourmet Group's contemporary Japanese restaurant, Jypsy has expanded to a brand-new flagship location at the heart of the Central Business District, Jypsy One Fullerton. After incubating under the wings of PS.Cafe, Jypsy has branched out, moving to its first standalone location at the iconic Marina Bay within the One Fullerton complex. Since its opening in 2018 at Martin Road, Jypsy has gained a large following of regulars who can't get enough of its contemporary take on traditional Japanese cuisine.
Jypsy takes inspiration from the Japanese archipelago and the countless island coastlines which lie within its boundless ocean. The new light and expansive interior mixes elements of sun weathered woods and hand-stained fabrics against a colour palette of neutral tones, accented with hues of indigo. The venue also features a large, breezy, canopy covered outdoor dining area which is set against a backdrop of the stunning bay vista.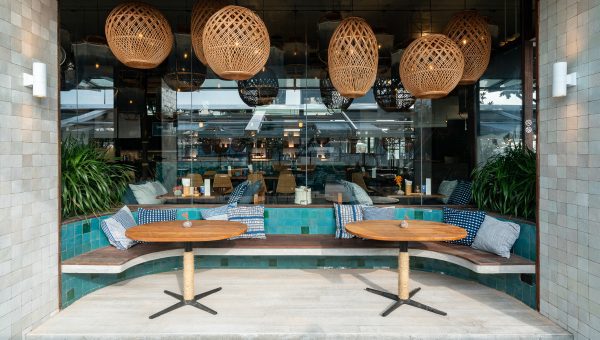 Jypsy One Fullerton retains iconic dishes such as the Jypsy Salmon Tacos, Nest of Fries and Wagyu Beef Dripping Fried Rice, as well as adds new delicacies to the newly expanded menu. The new dishes further play on the brand's signature style of marrying Mediterranean and Japanese influences to create a wide variety of deliciously unique food offerings.
Expect to try new delights such as the Ceviche Snapper Al Limone Spaghettini, which features a riot of zesty flavours including a lemon dashi sauce, jalapeno, lemon skin and oba leaf. Or Jypsy's own take on Fish & Chips which features a fiery wasabi tartar to accompany its meltingly crispy fish. If you're in the mood for something meatier give the Robata Lamb Ribs a try. These succulent ribs are served along with an umami packed mint, shiso and garlice verde for dipping. Of course, Jypsy's menu wouldn't be complete without a lip-smackingly yummy array of sushi and sashimi dishes, like the deliciously fresh Bluefin & Chitose Crudo. Make sure you save some room for dessert too, such as the Tiramisu Soft Serve, a delicious mix of espresso and soft serve ice-cream, with an added crunch provided by all butter PS.Cookie Crisps.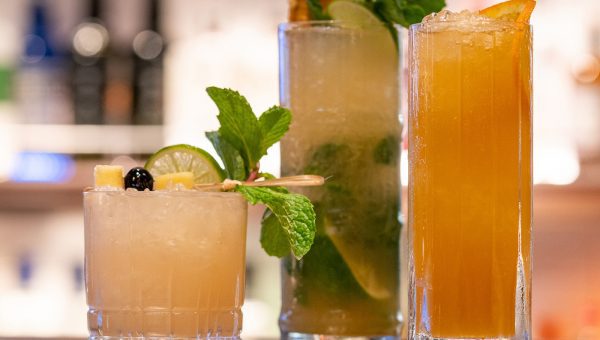 On top of all that, to complement the extensive menu, a drinks programme that traverses the globe, while celebrating the Japanese homeland is freshly shaken to order by the inhouse mixologist.
"Jypsy's new flagship location at One Fullerton is something we're really excited to reveal, especially the restaurant interior, which is a reimagined version of our signature bohemian coastal aesthetic. On top of that our culinary team have really pushed the boundaries of Jypsy's cuisine to bring our guests even more exciting flavours through the newly expanded menu," said Mr. Edward Lee, Business Director of The PSGourmet Group.