The Tiffin Room and Samy's Curry Presents A Wholesome Indian Gastronomic Experience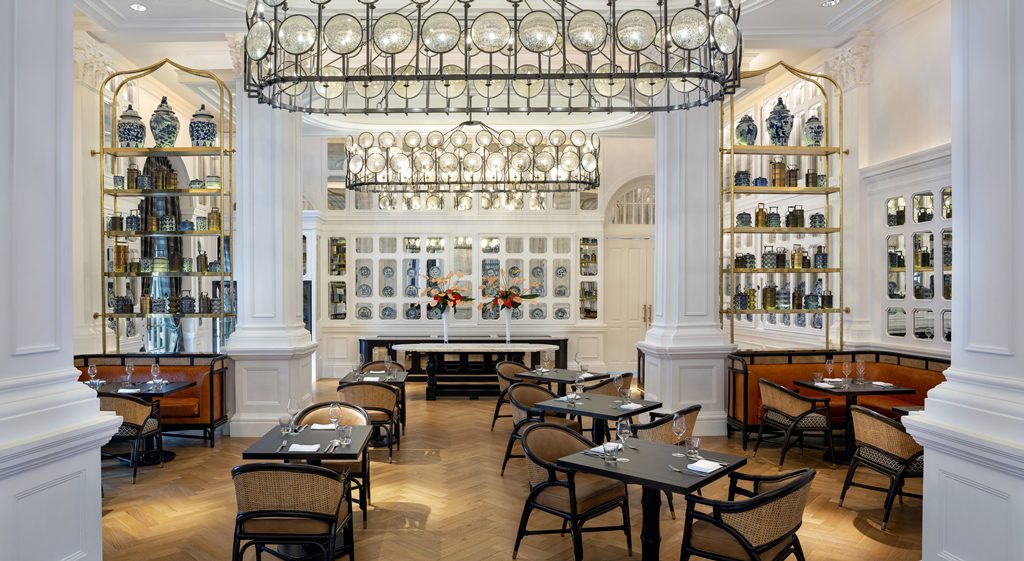 CONTENT: Yiew Kai Jie

Being one of the few undisputed experts in Indian cuisine with years of experience under their belts, the local establishment Samy's Curry has teamed up with The Tiffin Room to present their guests a hearty multi-course affair that unites the crème de la crème of the north and south Indian flavours and cuisine into one cohesive feast! From now until 10th March 2021, the limited time menu is available for lunch or dinner in the newly revamped and historic Tiffin Room at Raffles Hotel Singapore, which promises to be a wholesome delight for one's eyes and taste buds due to the unmistakable whiff of aroma of spices coming from the kitchen!

Despite the collaborative menu taking its inspiration from two very different yet fundamentally similar cuisines, both establishments have dedicated themselves to staying true to the originality of the dishes's history and taste! The menu begins with a gigantic Tandoori Prawn-Tulsi Mahi Tikka (Barramundi fish) appetizer cooked with an authentic tandoori oven that cooks the proteins evenly while giving it a smoky char that compliments the seasoning and showcases the sweetness of the protein- promising a burst of flavour with each bite the diner takes!

The Tiffin Room dishes come with a side of assorted naan bread baked fresh from the oven, Lamb Biryani that goes well with the Scallop Curry and Tiffin Dal Makhani (Lentil Curry)! The scallop curry was an unique experience as scallops are rarely used in indian dishes, but nevertheless the creamy sweetness of the curry blended well with the tender texture of the scallop to give diners a clean-cut flavour bomb that does not overwhelm the palate. The only thing missing with this curry was that it lacked any form of spice to give an extra oomph of flavour to it. The Tiffin Dal Makhani on the other hand was a very well polished hearty curry that is extremely rich and creamy that is just simply screaming to go along with the naan or biryani- eating it alone is simply too rich for anyone's palate to take as it would get too jelat after a spoonful or two.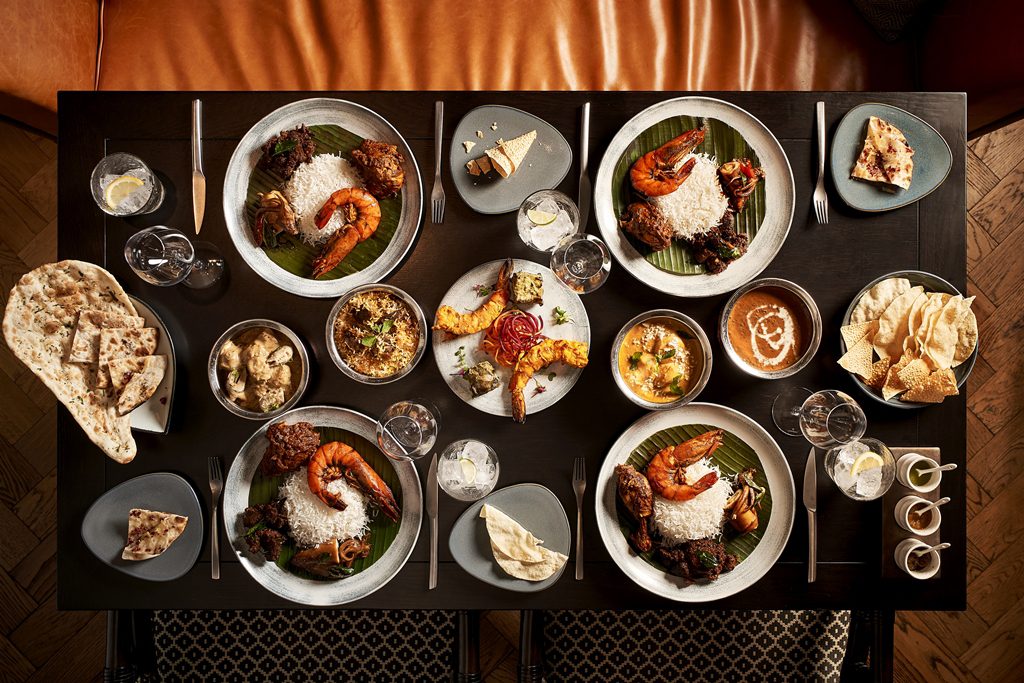 Staying true to their roots at their main establishment at Dempsey hill, the array of food from Samy's Curry comes served in tin can trays that are commonly seen at their physical restaurant carried around by their staff serving food to their customers. The dishes include a bowl of Fish Curry, Mysore Mutton, Sambhal Prawns, Squid in Black Sauce and an quintessential indian classic: Chicken Masala. All of the dishes are made with the restaurant's distinctive and in-house spice blend that gives them a fiery kick and flavour that elevates the overall taste of the protein to another level!

Vegetarian guests will be in for a treat as The Tiffin Room has prepared an equally mouth-watering all-vegetarian option menu which is also available for both lunch and dinner. Guests will be treated to Kesari Paneer and Gucchi Mushroom Tikki for their appetizer followed by a range of spicy South Indian classic dishes from Samy's Curry such as Mock Chicken Curry, Aloo Masala, and Fried Okra, as well as a selection of flavourful North Indian signatures such as Soya Chaap Masala, Subz Biryani and Tiffin Dal Makhani, with assorted naan presented by The Tiffin Room.

Regardless if guests opt for the vegetarian or non-vegetarian set menus, they will be able to end off the meal with a sweet treat- A decadent Rajbhog with Chocolate Jalebi will finish off the experience on a high note with the sweet crunch of chocolate from the jalebi coupled with the soft topping of cheese on the rajbhog that will be sure to leave a lasting impression.

The Tiffin Room X Samy's menu is available at The Tiffin Room from now until the 10th of March, in both vegetarian (S$68++ per guest) and non-vegetarian (S$78++ per guest) options for lunch and dinner.

The Tiffin Room, Raffles Hotel Singapore
1 Beach Road, Singapore 189673
Website