The World's 50 Best Restaurants 2021: Burnt Ends Debuts at No.34, Odette Is Awarded Best Restaurant in Asia at No.8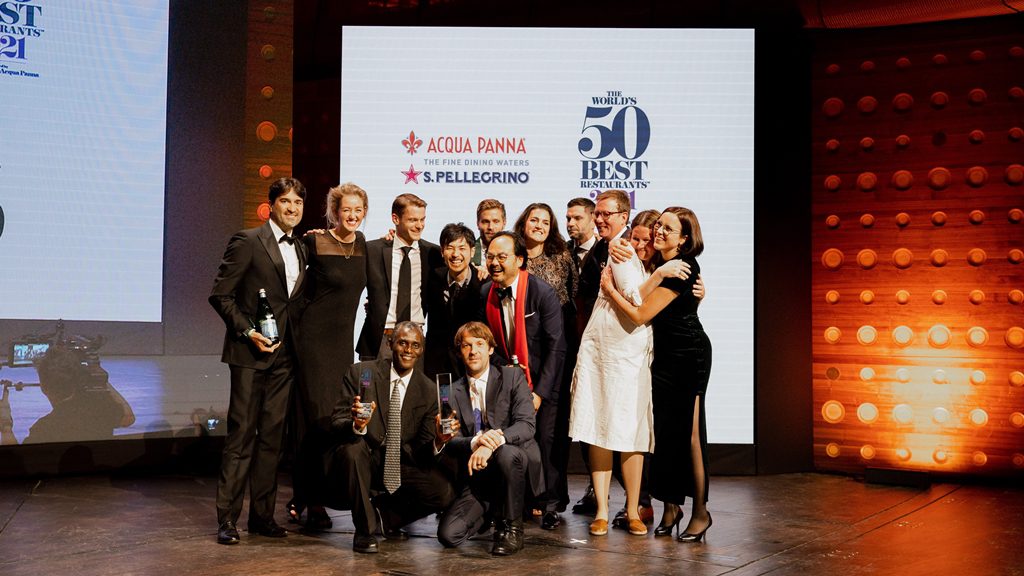 CONTENT: Andrew Kho
IMAGE: World's 50 Best

The much awaited announcement of the World's Best Restaurants 2021 was revealed last 5th October attended by the best gastronomic talents from around the world. The ceremony was held live at Flanders Meeting & Convention Centre in-person as well as virtually via Facebook and Youtube.

Copenhagen's Noma by René Redzepi clinched the No.1 spot for the fifth time. Asia is represented by five countries and territories namely The Chairman in Hong Kong, China receiving the Highest Climber Award from No.31 to clinch the No.10 spot this year, Ultraviolet in Shanghai, China at No. 35. Thailand is represented by Sühring at No.40 and the only establishment from the country that made it to the list.

Narisawa at No.19, Den at No. 11 along with new entry Florilège at No.39 represented Japan. Singapore is recognized with two establishments, Odette receiving the best restaurant in Asia at No.8 along with new entry Burnt Ends at No.34.

Other restaurants who won recognition are, Will Goldfarb of Room4Dessert in Bali, Indonesia, awarded The World's Best Pastry Chef Award, Vienna's Steirereck (No.12) , a restaurant renowned for breaking the boundaries of Austrian cuisine was awarded the Gin Mare Art of Hospitality Award, Boragó in Santiago, Chile (No.38) awarded the Flor de Caña Sustainable Restaurant Award 2021.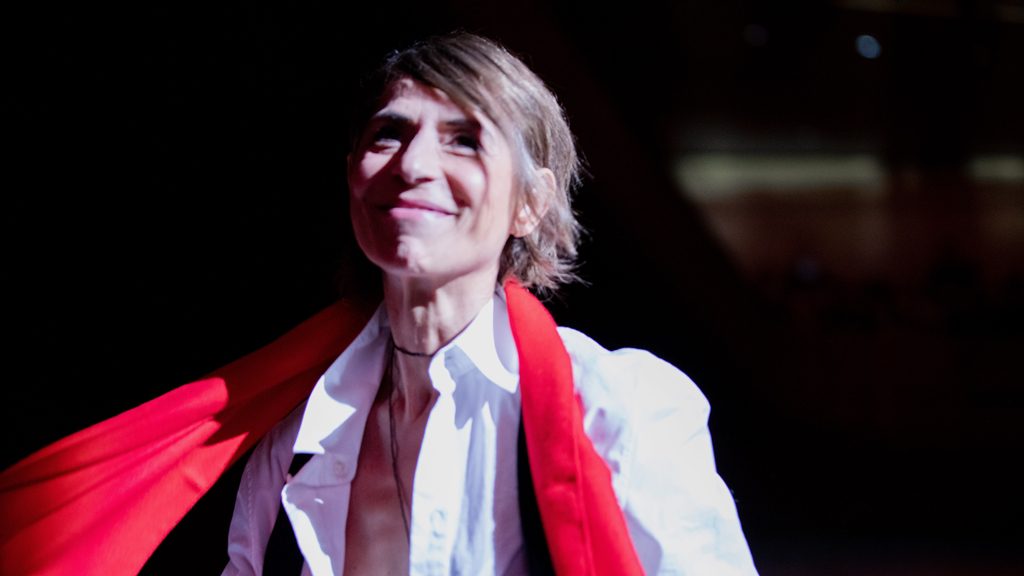 The World's Best Female Chef Award was awarded to Peruvian chef Pía Léon, of Central, Kjolle and Mil, French-born, San Francisco-based chef Dominique Crenn of Atelier Crenn, was awarded the Icon Award, and London restaurant Ikoyi, awarded the American Express One To Watch Award.

William Drew, Director of Content for The World's 50 Best Restaurants, said: "Noma has arguably been the most influential restaurants of its generation, setting new standards in terms of research and ingredient sourcing, dish development and presentation. It has become one of the most sought-after dining destinations by consumers from all over the world and we are delighted to announce it as this year's No.1. It is also wonderful to see eight new restaurants making their debut as well as two re-entries after one of the most challenging periods the sector has seen. It has been an honour to witness the resilience and community spirit of so many restaurants on The World's 50 Best Restaurants list and beyond."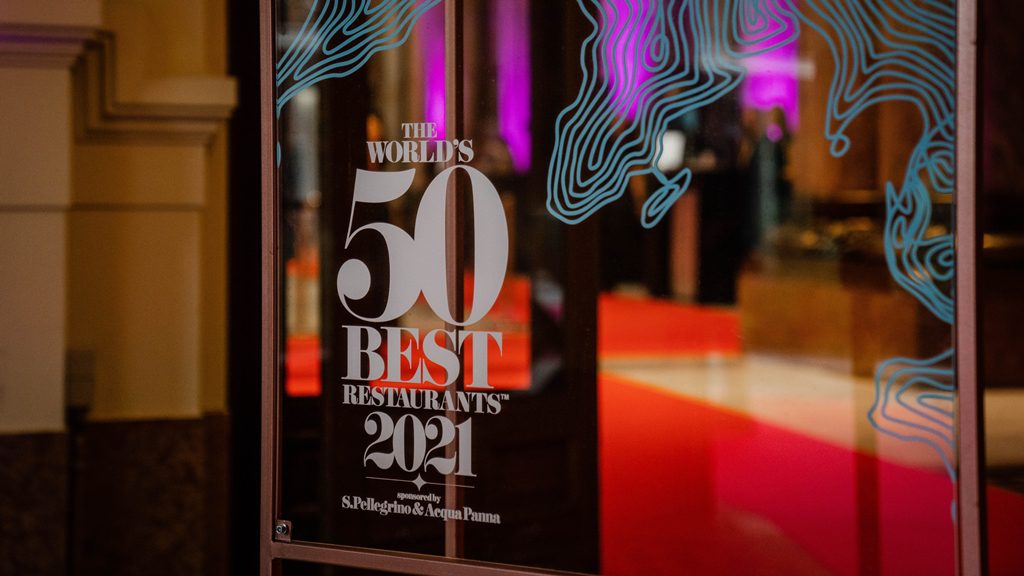 Here are the World's 50 Best Restaurants of 2021:

1. Noma (Copenhagen, Denmark) (The Best Restaurant in Europe)
2. Geranium (Copenhagen, Denmark)
3. Asador (Atxondo, Spain)
4. Central (Lima, Peru) (The Best Restaurant in South America)
5. Disfrutar (Barcelona, Spain)
6. Frantzen (Stockholm, Sweden)
7. Maido (Lima, Peru)
8. Odette (Singapore, Singapore) (The Best Restaurant in Asia )
9. Pujol (Mexico City, Mexico) (The Best Restaurant in North America)
10. The Chairman (Hong Kong, China) (Highest Climber Award)
11. Den (Tokyo, Japan)
12. Steirereck (Vienna, Austria) (Gin Mare Art of Hospitality Award)
13. Don Julio (Buenos Aires, Argentina)
14. Mugaritz (San Sebastian, Spain)
15. Lido 84 (Gardone Riviera, Italy) (Highest New Entry) New Entry!
16. Elkano (Getaria, Spain)
17. A Casa do Porco (Sao Palo, Brazil)
18. Piazza Duomo (Alba, Italy)
19. Narisawa (Tokyo, Japan)
20. Diverxo (Madrid, Spain) New Entry!
21. Hiša Franko (Kobarid, Slovenia)
22. Cosme (New York, USA)
23. Arpège (Paris, France) New Entry!
24. Septime (Paris, France)
25. White Rabbit (Moscow, Russia)
26. Le Calandre (Rubano, Italy)
27. Quintonil (Mexico City, Mexico)
28. Benu (San Franciso, USA)
29. Reale (Castel di Sangro, Italy) New Entry!
30. Twins Garden (Moscow, Russia)
31. Restaurant Tim Raue (Berlin, Germany)
32. The Clove Club (London, United Kingdom)
33. Lyle's (London, United Kingdom)
34. Burnt Ends (Singapore, Singapore) New Entry!
35. Ultraviolet (Shanghai, China)
36. Hof van Cleve (Kruishoutem, Belgium)
37. Singlethread (Healdsburg, USA) New Entry!
38. Borago (Santiago, Chile) (Flor de Caña Sustainable Restaurant Award )
39. Florilège (Tokyo, Japan) New Entry!
40. Sühring (Bangkok, Thailand) New Entry!
41. Alléno Paris Au Pavillon Ledoyen (Paris, France)
42. Belcanto (Lisbon, Portugal)
43. Atomix (New York, USA) New Entry!
44. Le Bernardin (New York, USA)
45. Nobelhart & Schmutzig (Berlin, Germany) New Entry!
46. Leo (Bogota, Colombia)
47. Maaemo (Oslo, Normway) New Entry!
48. Atelier Crenn (San Franciso, USA)
49. Azurmendi (Larrabetzu, Spain)
50. Wolfgat (Paternoster, South Africa) New Entry!

For more information visit the website