This Christmas, Diageo Global Travel Launches The Johnnie Walker Gifting Studio at Singapore Changi Airport.
Diageo Global Travel, in partnership with Changi Airport Group and DFS Group has officially launched Johnnie Walker Gifting Studio, an exclusive pop-up this festive season at Changi Airport Terminal 3 Departure Transit Hall which will remain open until January 9th, 2020.
Get a chance to personalise your bottles with charms, personalize your ribbons and gift bags, as well as the chance to include bespoke holiday cards created exclusively by artist, Diana Goh. There is also an interactive 'wishing machine', which will project a prediction of your year in 2020, as well as limited-edition products and Asia First releases that will make their debut at Changi Airport.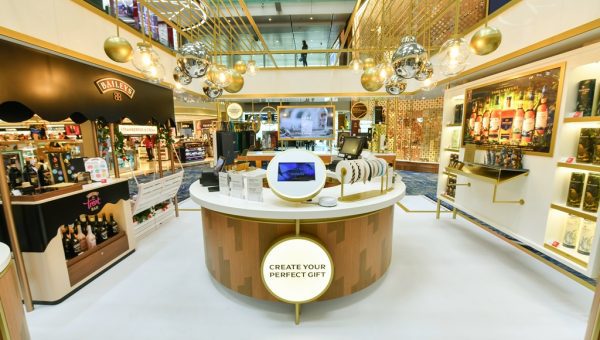 Singapore's top pastry chefs will also offer visitors macaroons, truffles and other festive treats infused with Johnnie Walker, Baileys Irish Cream and other products from the Diageo portfolio each week throughout the month at the pop-up.
Week 1 (30 Nov – 6 Dec): Johnnie Walker Gold Label infused macarons by Cheryl Koh
Week 2 (7 – 13 Dec): Baileys Pralines by Janice Wong
Week 3 (14 – 20 Dec): Singleton-infused Bon Bons by Pang Kok Keong (Antoinette)
Week 4 (21 – 27 Dec): Baileys Truffles by Samantha Tan (Awfully Chocolate)
Week 5 (28 Dec – 3 Jan): Tanqueray No. TEN Choux Puffs by Cindy Khoo (The Hilton, Singapore)
Week 6 (4 – 9 Jan): Johnnie Walker Aged 18 Years Dark Chocolate Sablé Tart by Cheryl Koh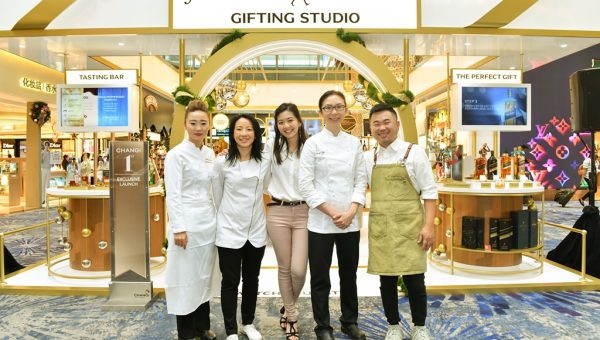 Frederik Vanden Bulcke, DFS Group Director of Merchandising Spirits, Wine and Champagne, said: "It is part of DFS' mission to delight our discerning customers with products and experiences which are interactive and engaging. Partnering with Diageo gives our traveling customers the chance to take home a personalised commemorative bottle as the perfect gift, sample cocktails and delicious treats inspired by Johnnie Walker, Baileys and other Diageo products, and interact with the 'wishing machine'."
The Johnnie Walker Gifting Studio is located in the T3 Departure Transit Hall and will remain open until January 9th, 2020.