Tim Ho Wan Takes You to a Nostalgic Journey with Their Five New Creations
CONTENT: Andrew Kho
IMAGE: Luxe Multimedia

As the travel bubble with Hong Kong continue to burst and most of us are looking forward to the day wherein we can travel to enjoy Hong Kong's best dim sum, Chef Mak Kwai Pui, Founder of Michelin-starred Tim Ho Wan Hong Kong has launched five dishes that will guarantee to tickle your tastebuds.

Mala lovers will surely enjoy Chef Mak's original recipe, Handmade Mala Beef Brisket Rice Rolls, carefully prepared silky smooth rice rolls using the traditional way of preparing rice rolls using cloth and handmade from scratch, it is then topped with melt in your mouth beef brisket slow-cooked for up to 2 hours, drizzled with house-concocted red-hot chilli oil & spicy sauce prepared using more than 10 different kind of spices and ingredients. Scared of Spice? The spiciness in this dish is just mild to be enjoyed my many including myself who isn't a fan of Mala. This is one of my favourite dish.


A popular dish in Hong Kong Café's, another must try dish is the HK Curry Pork Cutlet with Egg on Rice, this dish features lightly battered deep-fried pork cutlet, scrambled egg, white rice, doused with fragrant Hong Kong-style curry gravy. Crunch into each piece of the pork cutlet which your entire family will surely love, choose to enjoy it with the curry gravy or eat it on its own.

Some other dishes worth mentioning is the HK Braised Pork with Egg on Rice, umami-rich marinated chicken wings – Five Spices Fermented Beancurd Wings, last of the 5 creations is the Deep-fried Sesame Shrimp Toast, crispy toast coupled with chewy texture from shrimp paste, rich seasoning and nutty aroma from the sesame seeds.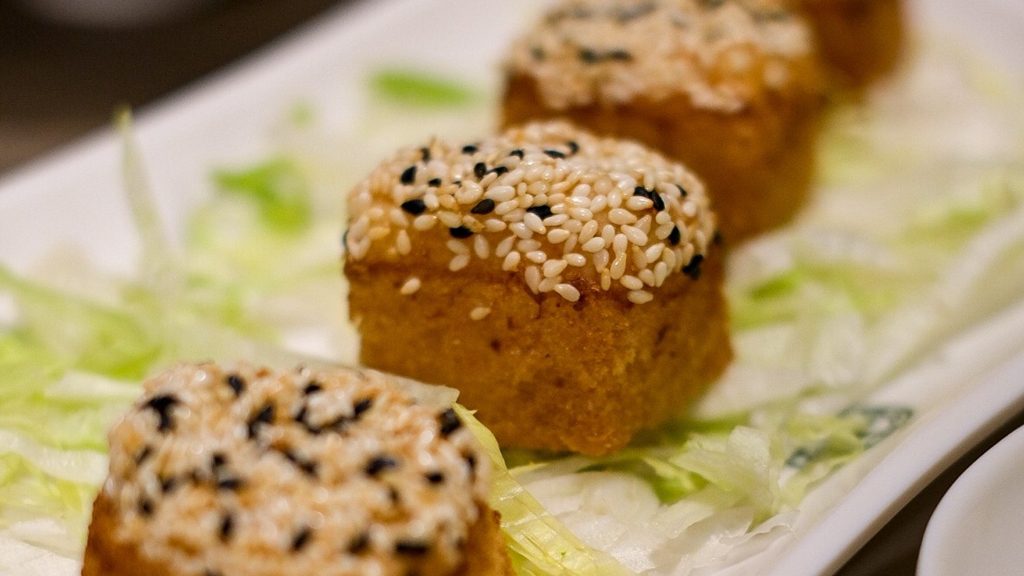 These dishes will be available till end of July at all Tim Ho Wan restaurants in Singapore or have it delivered to your homes via Oddle or opt for location-based delivery on GrabFood, Deliveroo and Foodpanda.

Delivery Exclusive Deal
[20% off] A Nostalgic Journey Taster Set for 2 pax – S$44.40 (UP. S$55.40)
1 x Mala Beef Brisket Rice Rolls
1 x HK Curry Pork Cutlet with Egg on Rice
1 x HK Braised Pork with Egg on Rice
1 x Sesame Shrimp Toast (4pcs)
1 x Five Spices Fermented Beancurd Wings (4pcs)
2 x Hong Kong Milk Tea

Tim Ho Wan
Website