Two Moons Distillery Launches All-New Calamansi Gin
Two Moons, Hong Kong's award-winning gin distillery adds an all new citrus gin to its lineup! Fresh and invigorating, this brand new flavour highlights the calamansi, a popular fruit native throughout Asia to deliver a refreshing and thirst-quenching experience .

Known for its distinctly bright and zesty flavours, the calamansi is a highly versatile fruit with a crisp balance of sweet and tart. Distilled at the very heart of Hong Kong with a blend of just two other botanicals including juniper berries and a hint of spruce, this gin is a punchy, flavour-packed note, perfect for adventure-seeking palates craving a new sensation and experience.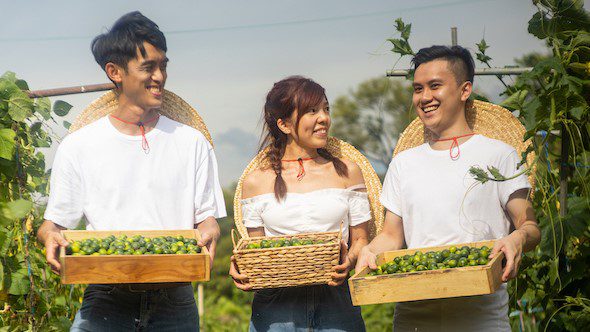 Committed to sourcing locally to create this bottle, Two Moons are working alongside a local farm to highlight the community and support local producers. Grown in the outskirts of Hong Kong, the calamansi is sourced directly from Sheung Shui's Fu Kam Organic Farm as part of a farm-to-bottle initiative to take advantage of the city's stellar local produce and represents the quintessential countryside of Hong Kong in the summertime, riddled with hidden gems and stunning greenscape waiting to be discovered.


Two Moons all new calamansi gin comes in a 700ml bottle and is now open for pre-order at HK$530/bottle Online 

The Collector's Edition with a mini 200ml bottle in a box set (HK$228/set) featuring a sachet of artisan sea salt harvested from Hong Kong's only working salt pan in Sai Kung, is also available for pre-order in limited quantities are now available online or at selected outlets in Hong Kong. The Collector's Edition comes with instructions on how to make your own salted Calamansi G&T and is a nod to the hugely popular thirst-quencher, the Salted Lime Soda (鹹檸梳打), so grab a set while stocks last and enjoy an invigorating cocktail while supporting local businesses!