Unagi Ichinoji Dining Launches Six New Offerings!
Unagi Ichinoji Dining has launched six new menu mainstays, four of which will be exclusively available at its Eat At Seven outlet at Suntec. The highlights of the new sets include A5-grade wagyu as well as beef shabu and chicken presented hitsumabushi style!
Aside from the four dishes, the restaurant has also introduced two new items, which are available at both of Unagi Ichinoji's outlets: Chicken Hitsumabushi Set (S$26.80) and Unagi Kaisen Hitsumabushi Set (S$33.80). Fresh organic chicken (Sakura Chicken) is used as it has a succulent texture. The chicken is charcoal grilled, and hence boasts a smoky note that lingers on the palate. For the latter, a slab of freshly grilled unagi is fenced by a chirashi-style array of fresh sashimi air flown from Japan.
Here are the four dishes that is exclusively available at the Eat At Seven outlet:
Beef Shabu Hitsumabushi Set (S$26.80)
The juicy slices of USA short plate are presented hitsumabushi style. First, divide the bowl into four portions. Enjoy the first portion on its own. Then, for the second portion, add nori (seaweed), wasabi, green onion and mentaiko (spicy cod roe). For the third portion, add the clear dashi to the abovementioned mix. The final portion can be enjoyed however you like!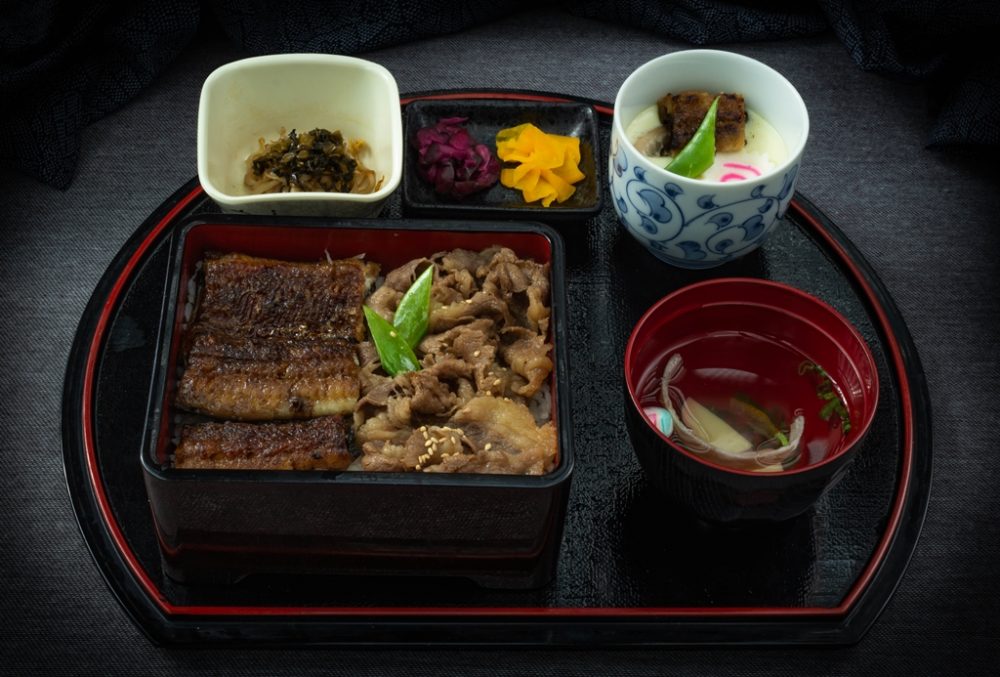 Unagi Beef Shabu Jyu Set (S$29.80)
Rich in flavour with an evenly marbled cut, the USA short plate is sliced thinly and charcoal grilled, and then paired with the restaurant's signature unagi.
Unagi Sashimi Gozen Set (S$32.80)
The restaurant's signature unagi is accompanied with an array of fresh sashimi specially imported from Japan, including salmon, tuna, hamachi, ikura, unagi, chawamushi and Japanese pickles round out the line-up.
Unagi Wagyu Jyu Set (S$36.80)
The star of this set is the A5-grade wagyu, imported from Kagoshima, Japan. The beef is charcoal grilled to perfection and served atop a bed of fluffy rice. It is also accompanied with unagi chawamushi and Japanese pickles.
In conjunction with the new menu launch, the restaurant is offering a special promotion of 50% off for every second order of the Unagi Kaisen Hitsumabushi from 18 February to 31 March 2019!
Unagi Ichinoji Dining (Eat At Seven) is located at: 3 Temasek Boulevard #03-307, Sky Garden Suntec City, Singapore 038983.
For more information please call: +65 6268 8043