Up Close with Janti Brasali, Founder, Seriously Keto
CONTENT: Andrew Kho
IMAGES: Seriously Keto
Singapore's first wholly ketogenic bakery Seriously Keto was launched on Valentine's Day 2019 and we were there to experience some Keto breads and desserts from their signature KetoBun to some of their cupcakes.
We were told that everything baked at Seriously Keto is low-carbs, gluten-free, low-calorie and zero-sugar, full of everything your body needs, free of everything it doesn't.
We interviewed Janti Brasali, Founder of Seriously Keto as she shares with us some information on Keto, her inspiration in setting up her bakery and her future plans.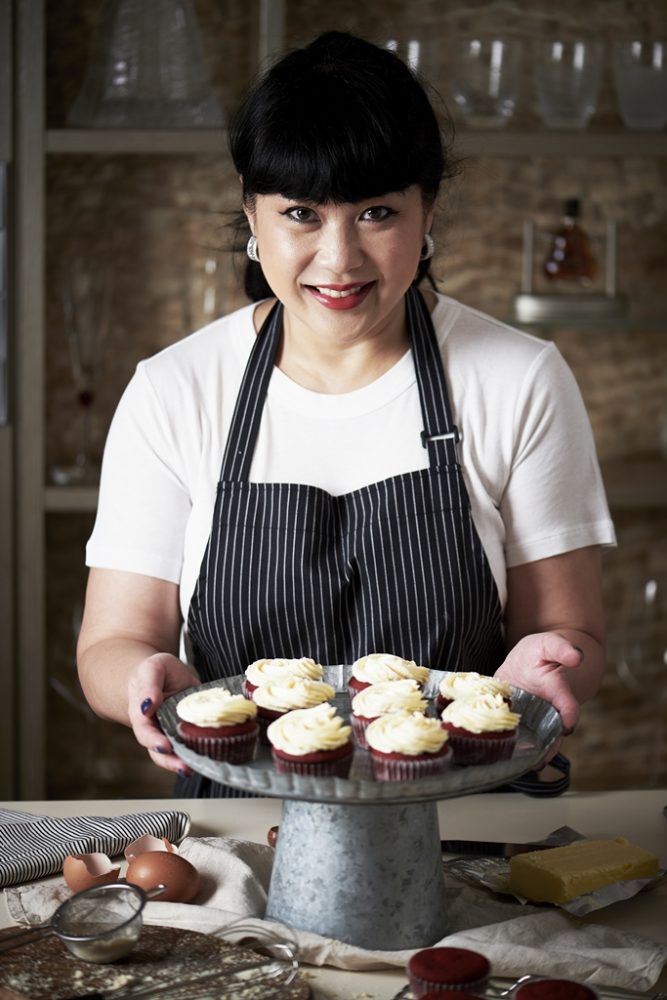 Luxe Society Asia: For those who doesn't know you yet, who is Janti Brasali?
I am first and foremost a proud mom of three amazing children who are all adults now. I am someone who always had a connection with food, cooking and baking. I practically grew up in the kitchen myself, watching my dad cook. If I'm not in the kitchen, I am usually taking lessons or out dancing tango. Last but not least, I am helming the kitchen at Seriously Keto, Singapore's first wholly ketogenic bakery!
Luxe Society Asia: What inspired you to start Seriously Keto?
My inspiration for starting Seriously Keto started as a personal goal. Due to health reasons, I was determined to stick to the ketogenic lifestyle and I didn't like that people have a misconception that the ketogenic diet some sort of restrictive diet which meant one couldn't enjoy sweets and bread. To me, the key to staying committed to being keto was to think of it as a lifestyle choice, rather than a type of restrictive diet.
From there, I began exploring the ways I could still enjoy what I wanted to eat without breaking the "rules" of being on keto. Once I started, I realized there are so many possibilities and I felt the need to share the knowledge! Through Seriously Keto, I want to share my hearty-meets-healthy creations to the whole world. I want people to know that they don't have to give up on all sweets and bread, that I am able to provide a healthier alternative that taste just as good for all to enjoy!
Luxe Society Asia: With the numerous methods of diets, why did you opt to promote Keto diet?
Before I go on, it's important to note that I hate the word Keto Diet. To me, it's a lifestyle, not a diet. I chose Keto because it is a sustainable way of living, not some fad diet that I would only be able to do for one week. Unlike other diets, Keto allows you to still have a wide range of choices with what you are "allowed" to eat. Now with Seriously Keto, it's even easier! With Keto, I never felt like I was being restricted nor did I feel like I have to give up everything that I love to eat. I have never been good at dieting. I would always cheat. However, I am able to do it with Keto. If I can do it, anyone can!
Luxe Society Asia: What sets Keto diet apart from the rest of other methods of diets (South Beach diet, vegan diet, Atkins diet etc)?
I think what sets Keto apart from other diets is that it shows us that fats are not all bad, and that the major problem in most of our diets today is the over-consumption of refined sugars. With Keto, people can learn that they don't have to be afraid of eating fat, that healthy fats exist, and can actually be beneficial to your overall health. Keto also gives you a much larger variety of food that you can still enjoy. People think it is impossible because it's almost zero carbs, but once you realize how much you can do without sugar, it truly is a sustainable lifestyle.
Luxe Society Asia: Do you think Keto diet is just a fad or it really does help to loose weight?
One of the biggest misunderstandings with Keto is there is a difference between the word diet and lifestyle. If you are choosing to do Keto as a diet to lose weight quickly, it is totally possible and it does work, and works quickly. But, I am here to promote a Keto Lifestyle, which means being healthier overall, and actually sustaining it over a long period of time. I've been a victim of yo-yo dieting, and trying all the different fad diets out there, but I realized that's not the way to actually keep weight off, because I always just gained it back right away. But with Keto, I have learnt how to keep a healthier overall lifestyle that is actually sustainable.
Luxe Society Asia: Let us now talk about your bakery Seriously Keto, how was the reception of the Indonesians when you first launched it in Indonesia?
Many Indonesians are aware of the dangers of being a diabetic. As many older generations are diagnosed with diabetes, I definitely see a movement of younger generations being more aware and conscious of how their diet can affect their health. It has been really well-received and what I did was simply tapping into the growing Keto community that is already present in Jakarta. As more people hear about our bakery, we have definitely influenced more people to try it out over this past year! Most people think that when you do Keto you have to give up all sweets, but we are giving a great opportunity for people who love sweets to try out Keto or Low Sugar diets/lifestyles.
Luxe Society Asia: Did you encounter any difficulties in promoting Seriously Keto to Indonesians?
With starting any business there is going to be challenges, but I don't think that we encountered anything out of the ordinary. As with promoting any change in lifestyle, many people had many questions, and it is all about sharing what we learnt and being totally open to all the questions anyone might have.
Luxe Society Asia: Do you think Indonesians are now more health-conscious?
I think we are living in a time where across the globe, everyone is becoming more health conscious, and Indonesians are definitely part of that movement. All it takes is to realize that how we treat our bodies matters. Like I mentioned earlier, there is already a Keto community in Jakarta, and that community is growing bigger each day.
Luxe Society Asia: What made you decide to launch Seriously Keto in Singapore apart from the fact that Singaporeans are into healthy living?
I've always lived sort of back and forth from Jakarta and Singapore and for me and for the business, this seemed like the best next step. Sometimes, things just make sense, and this was one of those things. I saw an opportunity here, and the timing also felt right, so I went for it and I am so happy with that decision. I really just want to continue to share what I do with as many people as possible.
Luxe Society Asia: Where and how do you source your ingredients used for Seriously Keto bakes?
Some of the ingredients are available here in Singapore but there are certain ingredients that we need to import ourselves such as the sugar free vanilla essence or the Erythritol sugar we use.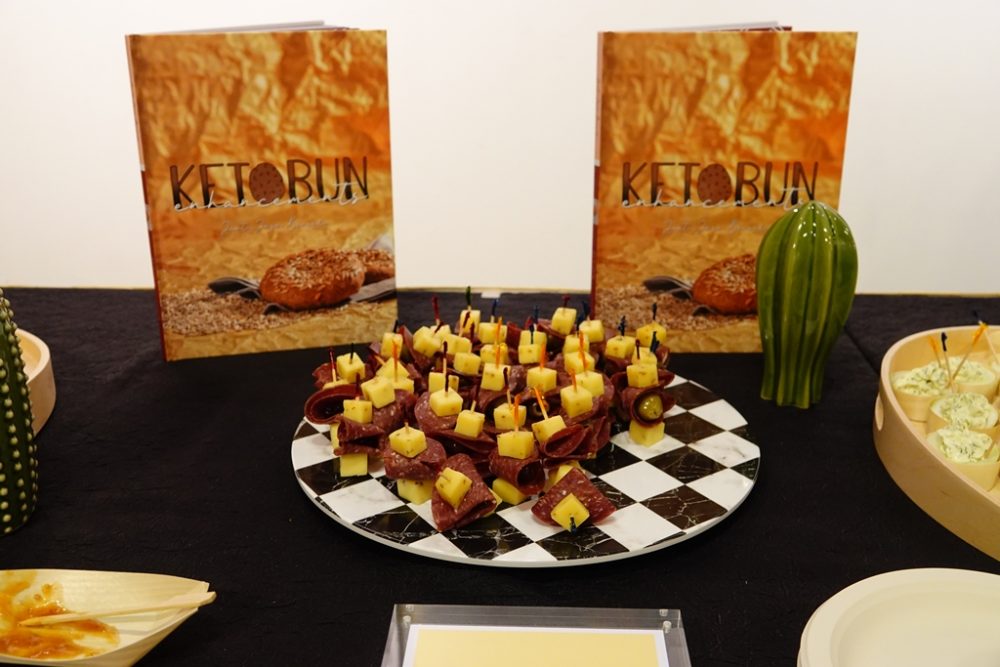 Luxe Society Asia: You also wrote a book with 14 simple ketogenic recipes entitled " Ketobun enhancements", what inspired you to write this book and how long did it it took you to finish this?
There are many reasons for why I wrote this book, but I think there are two major reasons that go hand in hand. Firstly, I think our culture is used to eating rice in almost all our meals as our main staple — or this was at least true in my own household — but I think that these recipes give a great example of how to enjoy Asian-inspired food and Asian flavours without rice.
Secondly, just replacing rice with bread is not necessarily the best option or any better, but our Keto Bun recipe is the perfect substitute. Giving up bread also might be the main reason why many people feel like that they can't do Keto but our Keto Bun give you a solution, and then this cook book can hopefully give you many ways to enjoy delicious meals that are 100% Keto!
The recipes in this book are a compilation of what I have learnt over my entire life of cooking and creating, but the actual making of the book itself probably took 4-5 months. We tested and edited all the recipes until they were perfect. And luckily I had my super talented eldest daughter to do all the cute illustrations that she drew by hand!
In future, we hope to invite readers to make recipe contributions and be part of the second edition.
Luxe Society Asia: Where can the public purchase this book?
It be available online on our website https://seriouslyketo.com, and is now available at the National Library. Soon we will also be releasing it in Kinokuniya.
Luxe Society Asia: From the wide selection of healthy bakes at Seriously Keto, what are the top 3 items that the public must try?
I think some of my favourites would be our Pandan-Monium, Pretty in Pink Strawberry Shortcake, and Viva La Velvet KetoCup and KetoCakes.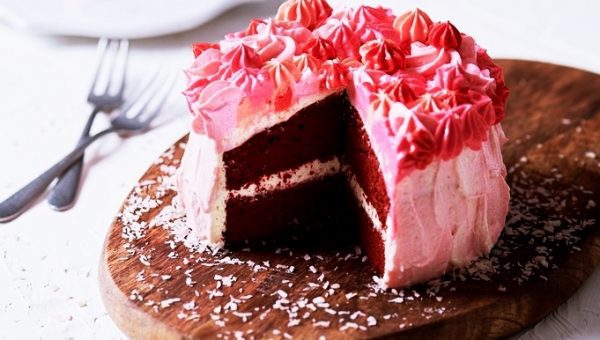 Luxe Society Asia: Give us 3 reasons why Keto Diet is the next big thing when it comes to dieting.
I think I've already partially answered this earlier, but unlike other diets, Keto is truly sustainable. I don't feel like I am being restricted as I have with other diets previously. With Keto, I have so many choices and I don't feel like I am doing a traditional "diet" where I can't go out and eat with my family and friends or enjoy the foods that I like. And this is even more true with Seriously Keto where now I can continue to eat bread and desserts that are Keto. Keto is a lifestyle, not a diet, and this is why it will be the next big thing.
Luxe Society Asia: Where do you see Seriously Keto 5 years from now?
In 5 years from now, I hope to see Seriously Keto become a name brand in Singapore and carried in many cafes. I think this is 100% possible because I also want everyone to know that you don't have to be doing the Keto diet in order to enjoy what Seriously Keto has to offer. Seriously Keto is a healthy alternative that anyone can enjoy! I know many people, including my daughters, who aren't doing Keto, nor do they need to, but are health conscious and are very aware of the sugar they consume, and they happily enjoy my desserts knowing that they are sugar-free.
Seriously Keto is partnering with The Business Times Budding Artists Fund (BT BAF) to kick off an "Apprenticeship Programme" for BT BAF beneficiaries.
To launch the programme, Seriously Keto will be making a donation of SGD$8,888 to BT BAF. The "Apprenticeship Programme" is part of a multi-faceted arts curriculum road map for BT BAF beneficiaries that will take them from training to entrepreneurship. The first initiative is a baker's apprenticeship with Seriously Keto, called "Seriously Bakers" which will see youths learn about making specialized keto breads and desserts from professional bakers at Seriously Keto.
As Seriously Keto offerings are freshly baked-to-order from scratch with love, orders are to be made through their website https://seriouslyketo.com
Last orders at 12pm for same day pick-up (after 4pm). We are closed on Sunday so any orders placed after 12pm on Saturday will only be ready for collection the following Monday.
Self-collection is available at Seriously Keto at Happy Pancakes, 181 Orchard Rd, #10-01