W Singapore Launches Singapore's First 10-hour Mega Brunch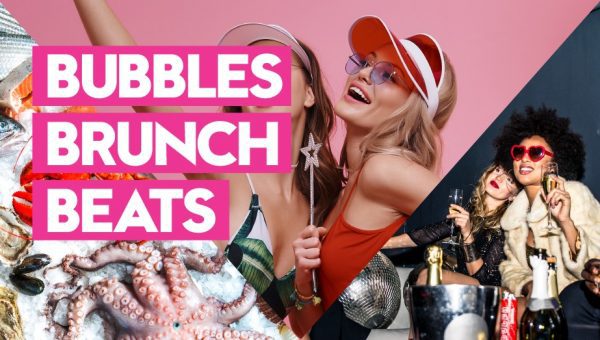 CONTENT: Yiew Kai Jie
When the words "mega brunch" are uttered, the first thoughts that races through one's mind has to be: "This has to be another typical brunch session with extravagant ingredients on the buffet table." However, when it came to W Singapore's mega brunch session- it was far from being just another ordinary mimosa and avocado meal.
Renowned for its innovative F&B campaigns, W Singapore launched its first ever 10-hour Mega Brunch event Bubbles, Brunch, Beats that reflected what went down during the event: unlimited glasses of Moet champagne, scrumptious courses of food, heart-thumping EDM music and other forms of entertainment to keep guests entertained and light on their feet (literally) for the entire day. W Singapore intended to defy the boundaries of a typical meal to redefine a brunch affair where guests can socialise, sip, nibble and frolic throughout the day on their picturesque grounds.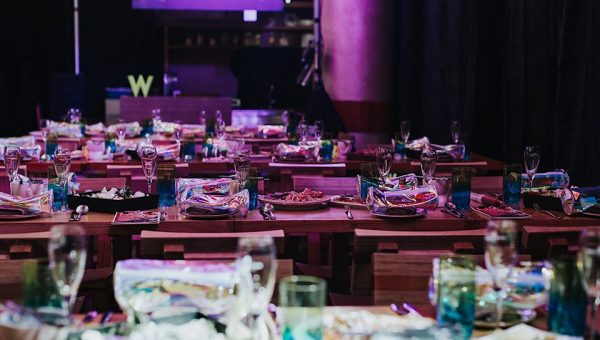 Upon arriving at the venue, attendees of the Bubbles, Brunch, Beats mega brunch experienced the essence of the brunch across three iconic venues at W Singapore – the Kitchen Table, WET® and WOOBAR. Guests were convened and welcomed at WOOBAR with a welcome drink before being led to the Kitchen Table at 1PM where the restaurant was transformed to resemble an underground nightclub with drapes covering the windows and strobe lights radiating throughout the room. Famous drag queen Mona Kee Kee was present in all her glory to slay, captivate and beguiled the guests with her dance moves and witty words. During the whole procession, the waiters ensured that glasses were never empty as guests raised glass after glass to get their money's worth of bubbly and were spoiled by the multi-course meal that was fit for a king!
The feast featured a creative interpretation of antipastis, premium box of succulent crustacean delights, extensive platters of gourmet favourites like Lobster Caesar Salad, Fine De Claire oysters, King Alaskan crab legs, Singaporean Chilli Crab, Braised Short Ribs and Grilled Lobster Thermidor and ended with the chef's take on gastronomical sweet endings. To make the brunch even more bountiful, the bar also offered up various cocktails such as coffee martinis, bloody mary's and craft beers.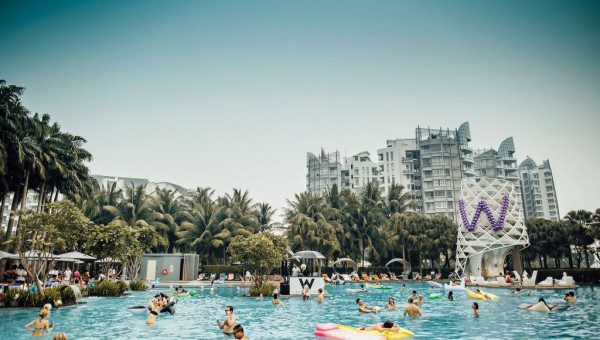 After an exuberant feast and being literally soaked with alcohol at the Kitchen Table, guests were led to spend their Saturday afternoon to sober up and soak in some Vitamin D on an island paradise at WET®! As part of the all-inclusive package at Bubbles, Brunch, Beats, guests continued to order copious amounts of cocktails and enjoyed desserts while taking in the majestic views of the marina and lively coastal settings at the largest outdoor pool area in Singapore. As the sun set, guests were ushered (or carried) up the grand staircase for another round of drinking and partying against glowing jungle settings at WOOBAR. Mona Kee Kee was there to end the brunch on a high note by leading guests to party the night away as cocktails and gourmet canapés were served until 10PM where Bubbles, Brunch, Beats finally came to an end!
Overall, the mega-brunch was certainly the best and most excessive brunch that we have ever been to in the history of brunches- the super abundant supply of alcohol and food were more than enough to keep us energized so that we were able to last through the whole 10 hours. For the amount of S$350++ per pax, being fed entertained, pampered and being literally immersed in alcohol for 10 hours is definitely worth the price- the only question is would you still be standing by the time the brunch is over?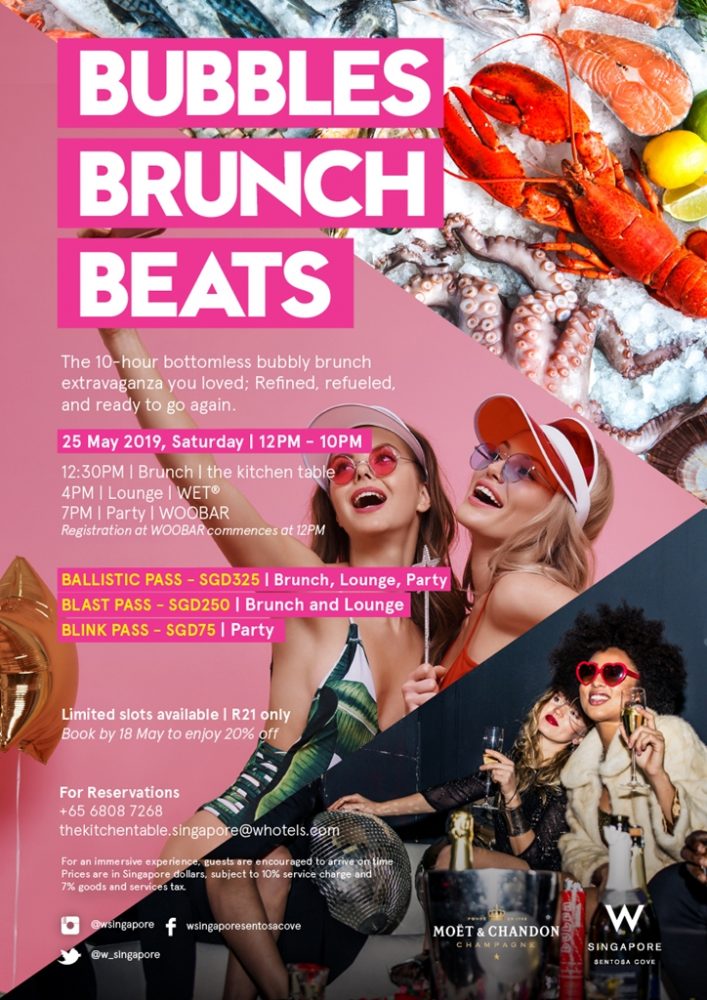 For those who have missed the mega brunch session in April, fret not as the event will be held for 3 months spanning from April to June 2019. Do keep an eye out for the next mega brunch session happening on the 25th of May 2019! (Note: This exclusive affair has limited slots and are open only to those above 21 years of age.)
W Singapore's May Mega Brunch will be held on the 25th of May 2019.
Ballistic Pass – S$325 for Brunch, Lounge and Party
Blast Pass – S$250 for Brunch and Lounge
Blink Pass – S$75 for Party
(Book by 18th May to get 20% off!)
W Singapore is located at 21 Ocean Way, Singapore 098374.
For more information, visit https://www.marriott.com/hotels/travel/sinwh-w-singapore-sentosa-cove/.