Wine & Chef: Hearty Italian Cuisine and a Broad Range of Premium Italian Wines at Affordable Prices
CONTENT: Yiew Kai Jie
An Italian restaurant that recently garnered attention for offering delicious italian fare that won't break the bank, Wine and Chef has revamped their menu to incorporate Asian flavours and ingredients in their new dishes!
Apart from the food, wine aficionados will be delighted to pair the tantalising dishes with the largest range of exclusive Italian boutique wines here, with more than 140 labels to choose from, many at pocket-friendly prices starting from $7++ per glass!
Nestled in one of Singapore's trendiest food and bar enclaves, the 49 seater cosy restaurant tucked along Keong Saik Road exudes chic contemporary vibes. Be greeted by the clean and modern space, lit by a fanciful cluster of exposed lightbulbs dangling from the ceiling. On the right, a bright glass wine room filled from floor to ceiling with wines showcasing Wine & Chef's vast array of wines for your choosing. Custom-made wood tables and chairs and a beautiful chalkboard menu written on the walls further adds character to the space.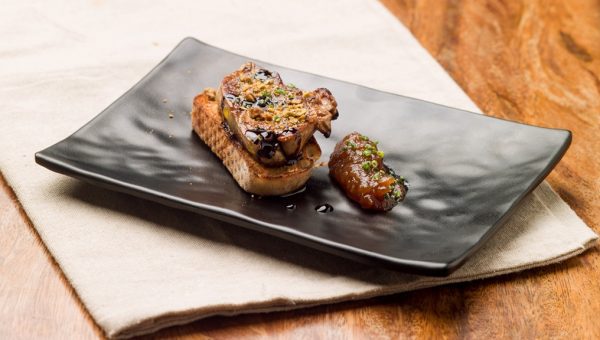 Starters
Gorgonzola & Italian Ciabatta ($9)
One of Italy's oldest blue cheeses, this pungent yet creamy sweet blue cheese is great for pairing with Italian wines. The popular Italian ciabatta bread is slightly toasted for a crispy crust yet has a fluffy centre. Paired with premium olive oil and balsamic vinegar, the ciabatta goes very well with the Gorgonzola.
However, the taste of the cheese is rather overpowering, in order to get rid of the taste or cleanse the palette, one would require a medium or heavy bodied wine such as a Merlot in order to wash out the taste of the cheese.
Seared Foie Gras ($16)
Indulge in a pan-seared foie gras, well-seasoned with sea salt, pistachio and balsamic reduction on warm, toasted ciabatta bread. A homemade apple and thyme brandy compote sauce cuts through the richness for a wonderful balance on the tastebuds. Elevate the indulgence by pairing this with a heavy-bodied wine such as a Cabernet Sauvignon that transforms the finish to leave a velvety smooth milky taste in the mouth.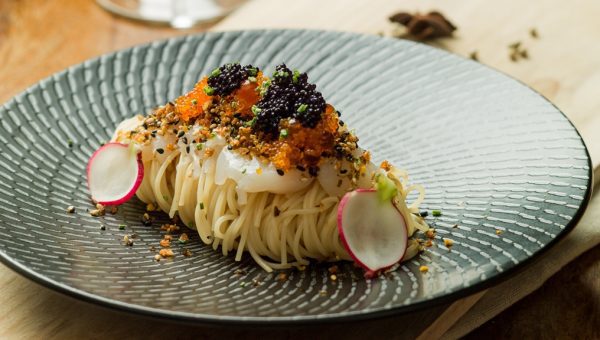 Euro-Asian Fusion
Savour the harmonious marriage of Italian and Asian flavours with dishes made with top-quality ingredients. New highlights on the menu include:
Scallop Capellini ($28)
A must-try dish to counter the heat and humidity in Singapore, the refreshing Scallop Capellini features sweet and juicy scallops air-flown from Hokkaido on top of cold capellini pasta tossed in truffle and soy sauce. The dish truly comes together with a beautiful garnish of bright-red ikura roe, golden brown fried shallots, shio kombu (kelp) and furikake seasoning which adds a tinge of fragrance, sweetness and provides a certain crunch to the dish. It is best to pair this dish with a rose wine as it will help to wash out the taste of the scallop and cleanse the palate for the next dish.
Nduja Pasta ($28)
A crowd favourite, twirl into the Nduja Pasta with fresh crayfish that is specially imported from South Italy, Calabria. The al dente pasta is then tossed in a rich umami Nduja salami tomato sauce that gives the dish its strong flavour and helps to season the crayfish with its rich seasoning and taste! The Nduja salami balances out the tomato sauce with its earthy, robust flavour. Once the pasta and crayfish have been cleaned off the plate, consider getting some bread to wipe down the plate with- try not to waste a single drop of this pasta's sauce!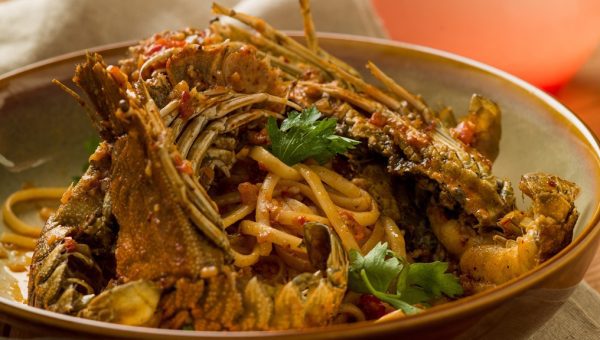 Pork Roulade ($24)
The succulent and crispy Pork Roulade gets its intense flavour from four days of marinating the protein with their in-house secret five-spice blend. Pork belly slices are carefully rolled into a roulade, then slow-roasted fo a whole day to retain its juicy goodness. The roulade then goes through high heat cooking for a perfectly crisp, crackling skin on the outside while retaining its tender and juicy meat on the inside. The pork is then finished off with a sweet plum sauce and topped off with corn polenta and achar vegetables. It is best to pair the meat with a medium-bodied wine such as a Merlot, as its taste would brilliantly complement the pork and balance out the oily aftertaste without overwhelming the taste of the pork.
*Limited portions available. Please call in to reserve.
Linguine al Granchio ($38)
An Italian classic dish, Sri Lankan crabs are meticulously cleaned, hand-peeled, prepped and sautéed with crab roe, butter and parsley. Scoop up spoonfuls of the irresistibly creamy and rich sauce, and combine it with the crab and pasta for a very strong seafood flavour explosion in the mouth! Wine & Chef's version of this classic pasta dish also comes with crab roe for that added indulgence!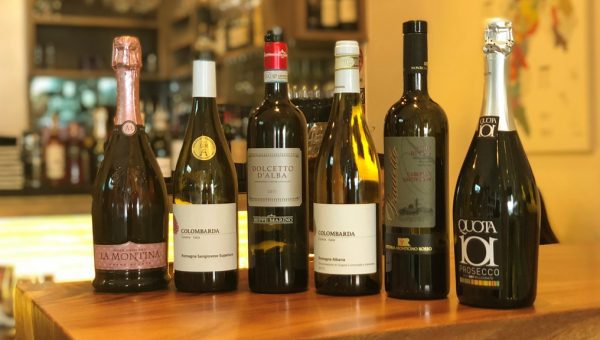 Exclusive Wines
Wine & Chef prides itself on its extensive and distinctive range of over 140 exclusive Italian-focused wines, sourced directly from Italian family-owned boutique wineries at pocket-friendly prices. The team seeks out wine producers who display remarkable passion and dedication in producing quality wines with distinctive characters. Customers will be able to sample the selection of monthly-changing Housepour wines at just $7++ per glass.Their hospitable staff are always happy to share about their wines, and the team at Wine & Chef endeavours to provide the best dining experience for every guest.
Wine and Chef is located at 7 Keong Saik Road, Singapore 089115.
Wine and Chef is open on Monday to Saturday: from 12pm – 12am.
For more information and reservations, please call: +65 6221 9271 or visit www.winenchef.com