WING Restaurant Debuts at No.34 at the 10th Edition of Asia's 50 Best Restaurants 2022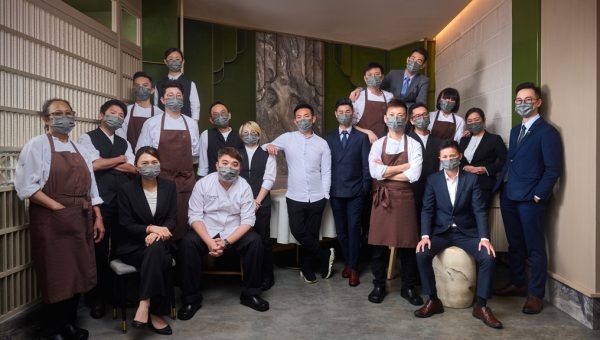 Helmed by Michelin Starred Chef, Vicky Cheng, WING Restaurant made its first debut in Asia's 50 Best Restaurants 2022, ranking No.34 within its first year of opening. This coveted accolade is a testament to Chef Vicky and his team for stepping out of his comfort zone and curating Chinese dishes with respect to the Chinese tradition.

Chef Vicky has been acclaimed for his solid French culinary background while his interest in Chinese cuisine has accelerated after moving back to his hometown and being surrounded by the Hong Kong culture. What makes WING Restaurant different from other fine-dining Chinese restaurants is Chef Vicky's exquisite approach. His diversified culinary background makes it his advantage for not to be constrained by the conventional Chinese methods and allows him to incorporate his own set of skills into Hong Kong's culinary customs.

The "new normal" provided an opportunity for Chef Vicky to concentrate on building a solid foundation of traditional Chinese and reinterpret it with his distinctive combinations of culinary techniques and premium Chinese ingredients. The overflow of innovative ideas has inspired Chef Vicky to open WING Restaurant, a platform where he showcases his creations and gives Chinese cuisine a brand new definition.


" My 'Chinese x French' philosophy (at VEA Restaurant) has matured my Chinese culinary skills and further enhanced my interest in Chinese cuisine. WING Restaurant is a place where we believe breaking the boundaries while respecting traditions is the way to success. You are able to taste familiar Chinese flavours with enhanced ingredients and presentation prepared in WING's very own style which you cannot find elsewhere.

I am very thankful for having my trusting partners, dedicated team and of course my supporting wife and two lovely daughters for embracing this adventurous decision of mine. To be recognized by Asia's Best 50 Restaurant panel for what we've been trying to achieve is substantial for me as WING Restaurant represents my heritage, my roots. It's a privilege to be included alongside these acclaimed restaurants, amazing chefs and friends around Asia on this prestigious list. It is a result of the combined effort of every individual in my team, holding the same belief and vision. By harnessing the same effort and courage, together as a team, we hope to deliver our way of Chinese cuisine to diners from around the world." says chef Vicky.

WING Restaurant
29/F The Wellington, 198 Wellington Street, Central, Hong Kong
Website