YUN NANS Collaborates with Actor Li Nan Xing to Unveil Six Spring Menu Dishes
YUN NANS has launched six mouthwatering spring menu dishes in collaboration with veteran actor Li Nanxing. The dishes are each paired with Yunnan produce along with Ah Ge's family-heirloom recipe – Dried Scallop Hae Bee Hiam, the recipe was passed down to the actor by his Peranakan grandmother.

The first new dish is the Abalone Garlic Hae Bee Hiam Fried Rice (S$16.80) full of wok hei flavour, with the fragrant taste of garlic cutting through, complementing perfectly with the umani note of the hae bee hiam. Crispy dried shrimps also lend a delightful crunchiness. Abalone slices are added to the fried rice for a touch of sophistication.


Noodle lovers will be delighted to know that there are 2 noodle this in this menu, first is the Yunnan Rice Noodles Tossed in Spicy Meat Sauce (S$12.80) using YUNNANS' in-house meat sauce, fried together with hae bee hiam and then tossed with YUNNANS' signature rice noodles. The rice noodles are manufactured by YUNNANS' own factory in Yunnan, and made only with rice and water. The dish features other Yunnan ingredients such as preserved vegetable and Yunnan wild mushrooms. But must try is the Braised Truffle Ee-Fu Noodles (S$16.80) which features an al dente ee-fu noodles braised in a superior stock, then topped with air-flown Yunnan black truffles and served with hae bee hiam on the side.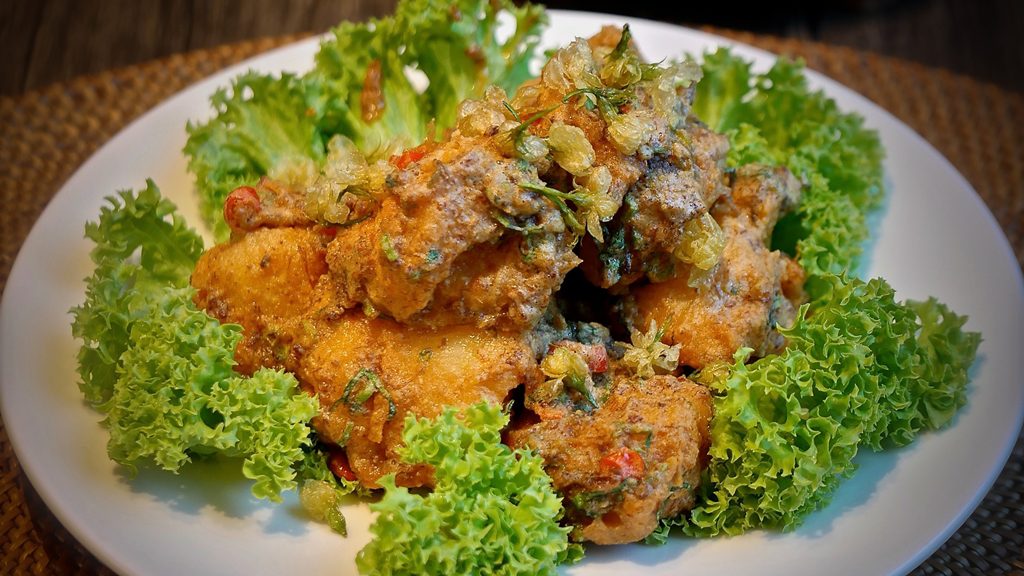 Seafood lovers will love the Stir Fried Spicy Fragrant Clams (S$15.80). The hae bee hiam is married with a popular local Yunnan sauce called san jia jiang (三家酱). The sauce is named after the village it is made in, 'San Jia', and it is savoury with a tinge of sweetness. Enjoy the clam meat with a savoury and fiery kick. Equally pleasing is the Salted Egg Hae Bee Hiam Prawn Balls (S$25.80), each succulent prawns are coated with a moreish sauce made with salted egg and hae bee hiam topped with Yunnan's big-leaf parsley, which contributes a bright, refreshing note.


Rounding out the line-up is the Stir Fried Chayote Leaves with Dried Scallop Hae Bee Hiam (S$14.80). Imported from Yunnan, the delicate chayote leaves are elevated by the spiciness of the hae bee hiam. This vegetable dish helps to temper the carb and meat indulgence.

YUN NANS's spring menu is now available at all outlets.

YUN NAN Outlets
NEX shopping mall, #B1-15, 23 Serangoon Central, Singapore 556083
Opening hours: 11:30am – 10pm daily

Jewel Changi Airport, #02-217 Singapore 819666
Opening hours: Monday to Friday (11:30am – 10:00pm), Saturday, Sunday and Public Holidays (11:00am – 10:00pm)

3 Gateway Drive #03-07 Westgate Singapore 608532
Opening hours: Monday to Friday (11:30am – 10:00pm), Saturday, Sunday and Public Holidays (11:00am – 10:00pm)