ALTIMATE Turns Three with an Urban Jungle Weekend Birthday Celebration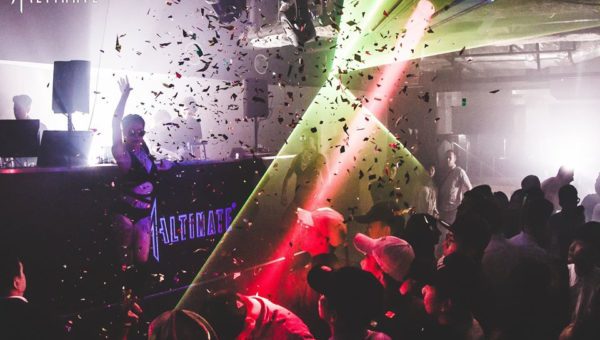 Since it opened in 2014, Altimate has shown Singapore's club goers why it is the hottest and most immersive club experience in the city.
Come 21 and 22 April 2017, revellers will find themselves rumbling in Altimate's Urban Jungle to celebrate a roaring third birthday party in high-octane, heart-thumping style.
Altimate's doors open from 10pm onwards to a jungle world, with a showcase of the club's state-of-the-art, high-tech visual. Some of the best spinners in the business get behind the decks to get the Urban Jungle grooving, while a specially created Jungle Cocktail ($18++) consisting of vodka, baileys, cacao white, milk and chocolate Hersey syrup will be served through the night.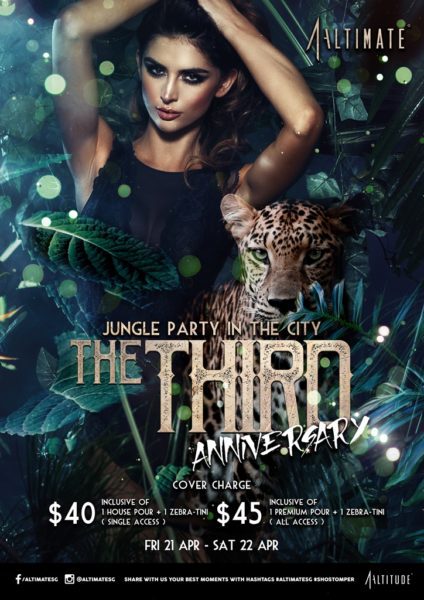 Over the anniversary weekend, an incredible display of DJs will be performing on the anniversary night including resident DJs, Rattle and AOS DJs, Andrew T, Killergab and Shai. Hailing from the Netherlands is producer-and DJ duo TOM & JAME who continue to grow amongst fans with their steady act of EDM music.
Cover charge to the Urban Jungle Weekend is priced as follows:
• $30 with 1 standard drink (access to Altimate only)
• $40 with 1 standard drink and 1 Jungle cocktail (access to Altimate only)
• $45 with 1 premium pour and 1 Jungle cocktail (access to Altimate and 1-Altitude)
ALTIMATE is located at Level 61, 1 Raffles Place, Singapore 048616