Armin Van Buuren Marks Uncharted Territory with an Immersive, Theatric-Inspired DJ Set
CONTENT: Michelle Ng
Armin Van Buuren has been to Singapore countless times, but his latest tour, Armin Only Embrace, was on a whole other level. Constantly challenging himself, Armin certainly blew our brains out with an immersive, theater inspired DJ set.
Dancers, live vocals in the form of Mr Probz, live backup band and loads of paper confetti showers, it was five hours straight of fun. Even the weather, which decided that it was a good time to rain in the hours before the show, let up minutes before he was due on stage.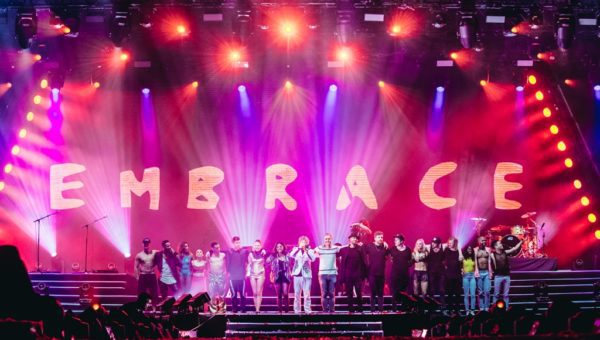 Armin performed hits from his Embrace album like Heading Up High and Another You, with the occasional hit like This Is What It Feels Like, but the set that really stole the show was the finale live vinyl set. With some good ol' trance to finish the night, fans left satisfied. If you went to the show expecting a set from Tomorrowland or Ultra, you'll be sorely disappointed. The show was so much more than just a DJ set; a spectacle in itself that marks new territory for Armin.
We sat down with the man himself to find out more about the inspirations behind his music and what it took to bring this multi-media concept to live.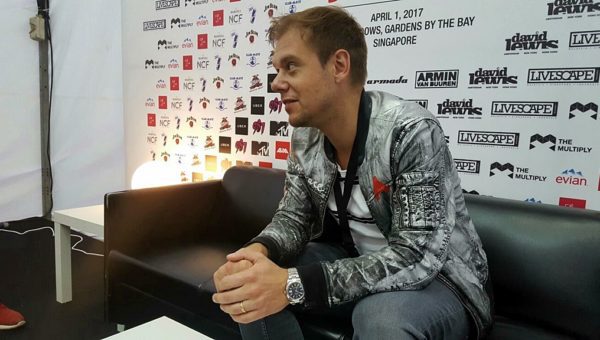 Luxe Society Asia: Hi Armin, it's been a while, how do you feel being back in Singapore with your latest tour?
Armin Van Buuren: I'm super excited to bring the show to Singapore, although the weather is not really helping us. Embrace is probably the biggest solo tour I've ever done; as it's not just a DJ set, it's a specular show with loads of live acts and performances. It's like a DJ show meets theatre kind of thing.
Luxe Society Asia: This tour is more than just a DJ set. How did you come up with this entire immersive, multi-media concept behind your tour?
Armin Van Buuren: The idea behind the tour and the album Embrace was to literally embrace different styles of music into my trance style. I did it quite literally with Eric Vloeimans into the opening track, or Kensington in Heading Up High, but the ambition wasn't just to grab the lead singer and put him to a trance beat (which would be the obvious thing). It's not only my beats and my production, but you also hear the entire band with the drummers and the lead singers and the backing vocals. Tonight, we are going to take it another step further and actually involve (a entire live) band in Singapore in the show not just for one track but also for more tracks.
Luxe Society Asia: Did you face any challenges curating this entire show?
Armin Van Buuren: One of the challenges was to have tryouts with a crowd to kind of test the stuff that we've invented. To do a tryout show as a DJ was a new thing. Also, I learnt where uncharted territory for the DJ is at the moment because as DJs we are used to being in our comfort zone where we just plug-in our USBs and the mic and go 'what's up!'. And that's not necessarily a bad thing. For me I want to develop myself as an artist and experiment. I'm not saying every experiment is good, I'm just saying that I make it a point to experiment. Even the cover artwork for Embrace, I worked with Anton Corbjin to explore other forms of art.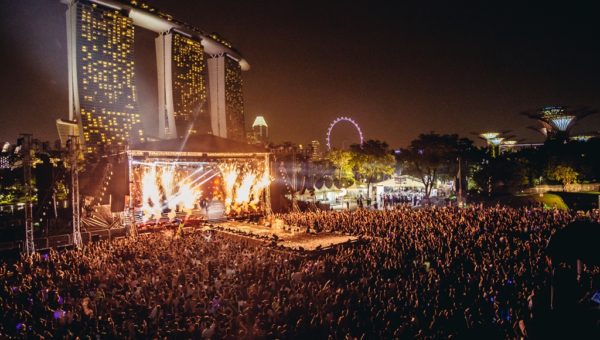 Luxe Society Asia: Aside from the show, how do you stay inspired as a musician and a producer?
Armin Van Buuren: Because I've been a producer for twenty years and I've toured all around the world, its more than just trying to please my fans. It's more about trying to find undiscovered territory for myself. If you were making music for more than twenty years, you gotta do stuff that excites you – you gotta try to reinvent yourself and not just go back and take the same path you were on before, even if it's an easier path. There is also a more philosophical message – Embrace – especially in these times of the world. If you look at the history of music, even though we think in genres, genres never stay the same. In a way, music is always progressive, and that's the way it's supposed to be.
Luxe Society Asia: Do you think that incorporating bands and live acts into your show is your way of making trance relevant?
Armin Van Buuren: I'm not trying to make trance relevant again. It's more for trying to move myself forward. It's an artistic choice to go out of my comfort zone. I know that I will lose some fans along the way, as this is a difficult process. But I have to.
Back in 2004, I had writers block and I couldn't make any music because all I wanted to do was recreate the success that I had in the past. I was trying to get into the zone to create that song, and it was never gonna work. So I thought that the whole point of me getting inspired in the studio and creating music is doing something that I like. I cannot create music just for my fans, even though I love them and want to create music for them. But it's important to understand that I cannot recreate a track in the past. I try to take the lessons I learnt when I made that tune in the past, and try not to repeat myself.
I'm not saying that everything I do is perfect and that you have to like everything that I do, I'm just saying from a personal point of view, I need to go down this path to do other stuff to make it an exciting journey for myself.
Luxe Society Asia: What was is like working with all the various artists and musicians who were not in the EDM industry?
Armin Van Buuren: Working with Kensington and Mr Probz was a life changing experience because they are used to so many different techniques to record their sound. I was very inspired when I was working in the studio with them because I learnt so much. And its funny that even after being a producer for twenty years to realize that I know so little about producing with all the new technology like the plugins.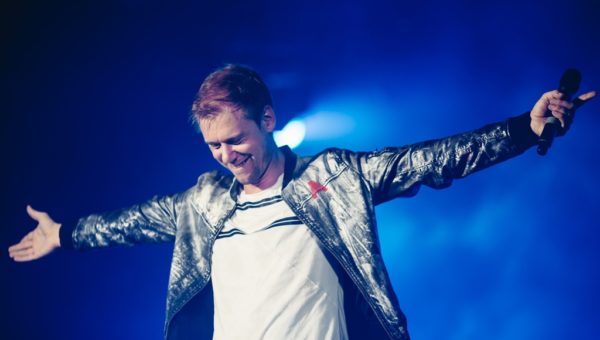 Luxe Society Asia: What would you say is the biggest misconceptions about yourself?
Armin Van Buuren: It's that I became a DJ to become popular or for the money. Honestly, you don't do a show like this for the money. If I wanted to make money, I'll grab my USB stick and hop on a plane and go play clubs somewhere. That's where you make money.
Of course I want to make money; everyone wants to make money, but you have to balance it. When you've made some money, you would want to invest it in a radio studio, which is what I did. I paid for my radio studio in Amsterdam, not Armada. I want to show my fans and myself that I'm not just trusting on the success of the past.
Luxe Society Asia: Any last words you want to give aspiring DJs?
Armin Van Buuren: You are only as good as your last track or set, and that's a pretty important realization. It's a pretty tough world out there! I'm super happy that I'm still here after twenty years, talking to you guys. I feel blessed.
*Armin also did hint that some new trance tracks are on the way, so trance fans, rejoice!