KidsFest Makes Its Highly Anticipated Return to Singapore In 2018 For Its 7th Year Running
Young theatre lovers and enthusiastic fans will be in for a dazzling adventure of six world-class theatre productions adapted from best-loved children's books when KidsFest​ makes its highly anticipated return in 2018 from 19 January to 11 February.
Presented by ABA Productions, the seventh edition of KidsFest will bring Ugly​ ​Duckling​, a theatre adaptation of Hans Christian Andersen's classic tale to the festival for the first time, along with the return of five popular favourites – Dinosaur​ ​Zoo,​ ​Hairy​ ​Maclary​ ​and​ ​Friends, The​ ​Gruffalo​,​ ​The​ ​Gruffalo's​ ​Child​ ​and What​ ​The​ ​Ladybird​ ​Heard​ ​-​ ​staged across two venues at Victoria Theatre and KC Arts Centre – Home of the SRT.
What's​ ​New​ ​and​ ​Happening​ ​at​ ​KidsFest​ ​2018
Joining KidsFest in Singapore for the first time is Ugly​ ​Duckling​, a mesmerising adaptation that brings Hans Christian Andersen's well known tale to life. Through live music that quacks and trills, join the most unusual duckling the pond has ever seen on a journey to discover the importance of identity, self-worth and inner beauty. This enchanting production will be the perfect way to introduce first-time theatre goers to the wonder and power the stage holds.
In addition to the new production, don't miss classic family favourites – The​ ​Gruffalo​,​ ​Hairy Maclary​ ​and​ ​Friends,​ ​What​ ​The​ ​Ladybird​ ​Heard,​ ​The​ ​Gruffalo's​ ​Child,​ ​and​ ​Dinosaur​ ​Zoo​ -​ making a return by popular demand.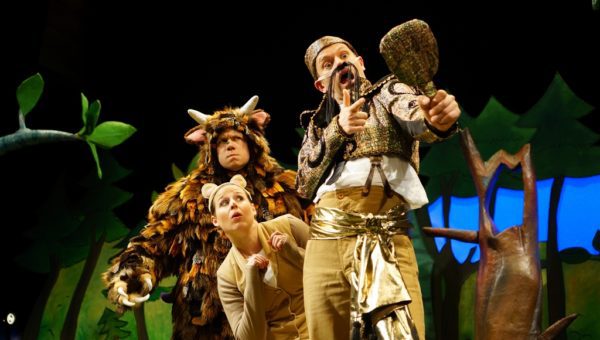 Kicking off the festival is The​ ​Gruffalo​, a mainstay since 2013. In its seventh appearance at KidsFest, the highly popular production will continue to charm theatregoers of all ages with Mouse's daring adventure in outwitting dangerous creatures like the world's best-loved monster, Gruffalo.
Young children from the age of two onwards will delight in meeting favourite canine characters like Hercules Morse and Bottomley Potts from Lynley Dodd's beloved Hairy​ ​Maclary​ ​and Friends​ books. Sing along with them as they bound off the page onto the stage for exciting animal adventures packed with live music and colourful costumes!
Based on the award-winning picture book by Julia Donaldson and Lydia Monks, What​ ​The Ladybird​ ​Heard​ treats audiences to a colourful farmyard adventure filled with music, fun and laughter. Watch two crafty robbers hatch a cunning plan to steal the farmer's fine prize cow while the tiniest, quietest creature of all – The Ladybird – saves the day with a plan of her own.
Not to be missed is also The​ ​Gruffalo's​ ​Child​, the hugely popular show that has toured Britain and the world. Young theatre enthusiasts will join the heroine's adventurous mission after she ignores her father's warnings about the Big Bad Mouse and encounters mysterious creatures in the deep dark wood.
Fans of creatures from prehistoric eras will delight at​ ​travelling back in time with Dinosaur​ ​Zoo as impressive creatures from cute baby dinosaurs to some of the largest carnivores and herbivores to have ever walked the planet are brought right in front of their eyes. Uncover the science of palaeontology with this educational and interactive experience!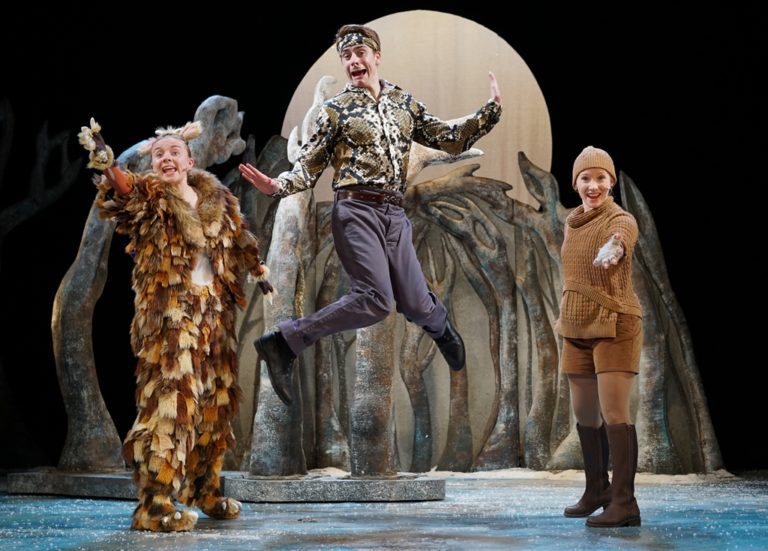 "KidsFest is a fantastic platform for providing shared family interactions and nurturing a child's interest in literature, strengthening language and communication skills, as well as opening their minds to new experiences and invoking curiosity," said Matthew​ ​Gregory,​ ​Executive​ ​Producer of​ ​ABA​ ​Productions.
Gregory said: "Every year, we see the appetite for quality theatre productions growing strongly in Singapore, and 2018 will be no different. KidsFest has become a key event on Singapore's calendar of cultural events when families can look forward to a series of world-class productions promising entertainment with educational aspects."
KidsFest 2018 is happening from 19 January 2018 to 11 February 2018 at Victoria Theatre and KC Arts Centre – Home of the SRT.
Tickets are now available through the SISTIC Hotline (Tel: +65 6348 5555) and all SISITIC outlets. Ticket Prices start from $42.
For more information please visit: www.kidsfest.com.sg