Shakespeare in the Park 2016 Presents: Romeo and Juliet
Singapore Repertory Theatre is proud to present Romeo & Juliet as the ninth production in the Shakespeare in the Park series. Some past productions from the series include The Tempest, The Merchant of Venice, Othello, Twelfth Night, Macbeth, A Midsummer Night's Dream and Much Ado About Nothing.
2016 is an extra special year for Shakespeare in the Park, as the world marks the 400th death anniversary of William Shakespeare with celebrations of his life and works. To join in on the celebrations, SRT has chosen to stage what is probably Shakespeare's most well-loved play, which has had a profound influence on music, film, theatre and debates over the years.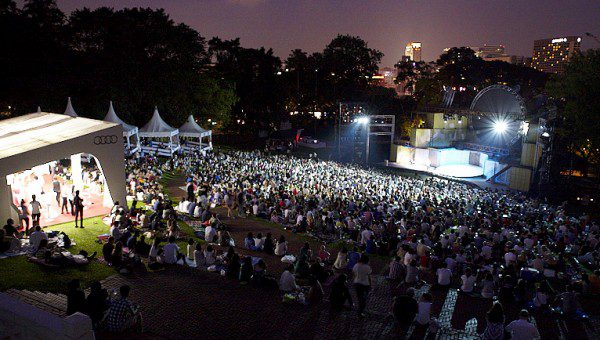 Romeo & Juliet is a tale of sweet forbidden love, a bitter family feud and a timeless romance eternally sealed with a kiss. Revel in the chance to witness this classic romance brought from page to stage by an amazing cast at Shakespeare in the Park.
Directed by internationally renowned director, Daniel Slater, Shakespeare in the Park promises to be the outdoor cultural event of the year with a stunning contemporary production created by some of the best theatre practitioners on and off stage.
"Our production of Romeo & Juliet focuses on the breathless quality of the play, of love tragically cut off before it ever really begins. Set in a modern dystopia, our production presents a heartbreaking tale of forbidden love, fatal choices and passion bigger than life itself. Come to the park to recapture the feeling that never leaves you: first love." Said Daniel Slater, Director of Romeo & Juliet
The annual tradition of Shakespeare in the Park attracts up to 30,000 people from all walks of life and is an anchor event in the cultural calendars of many.
The young lovers will be portrayed by Thomas Pang (Tribes) and Cheryl Tan (Beauty World and Red Riding Hood), with Remesh Panicker, Shane Mardjuki and Daniel Jenkins in other leading roles.
Spread your picnic blanket under the stars and relish in the greatest love story ever told. –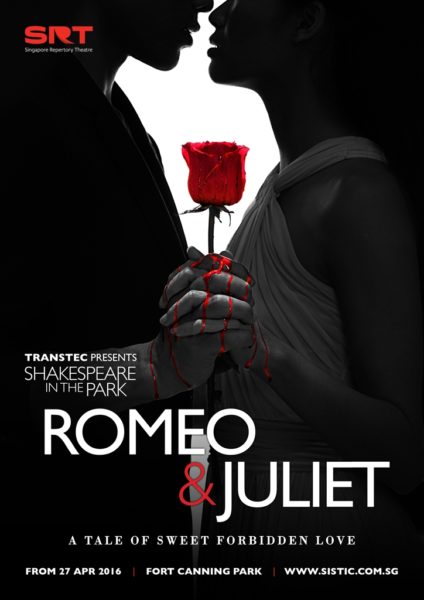 Romeo & Juliet will be staged Wednesday through Sunday from 30th April till 22nd May 2016 with dedicated student nights on Fridays. The gates will open at 6.30pm for those who wish to choose their favourite spot to picnic. Performances commence at 7.30pm. Tickets from $40 onwards are now available from www.sistic.com.sg , at all SISTIC outlets and the booking hotline (65) 6348 5555