Sunny Side Up: A Must Have Sunscreen for Everyday Singaporeans
CONTENT: Andrew Kho

We know that sun exposure produces Vitamin D, but unprotected exposure to the sun's harmful ultraviolet (UV) rays can cause damage to your skin, not to mention that most Singaporeans tend to do a lot of outdoor activities, of which sunburn and excessive UV light exposure can damage the skin.

But why do most of us prefer to skip applying a sunscreen when we know the bad effects of not applying? A survey with over 300 users found that majority of respondents knew the importance of sun protection but still chose to avoid it due to the reason that 9 in 10 wanted a sunscreen that didn't feel oily while 7 in 10 wanted a sunscreen that didn't leave a white cast.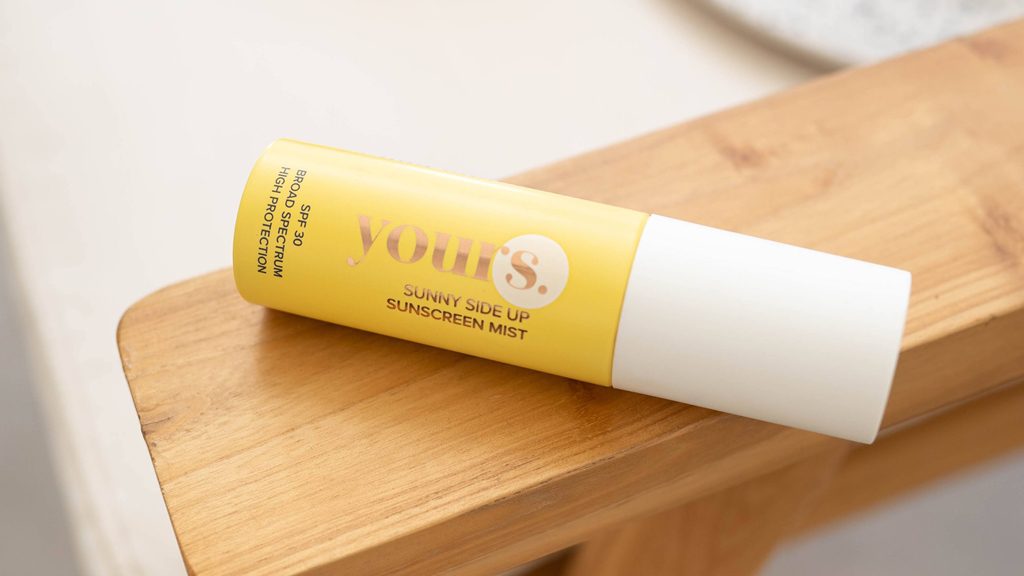 Here comes Sunny Side Up, a sunscreen reinvented from formulation to format created by Singapore-based clean skincare brand Yours. This lightweight, water-based sunscreen mist is designed for everyday urban wear both under and over make up, and protects even the most sensitive skin against UVA and UVB rays as well as blue light rays that speed up ageing.

Consumers will love this product is that it contains natural powerful ingredients Buddleja AO Alpaflor (Swiss Buddleja davidii flower extract), and Soliberine (Swiss Buddleja officinalis flower extract) extracted from the Swiss Buddleja flower, both are proven ingredients that can protect the skin from UV damage, anti-ageing and blue light from digital screens, reinforcing your skin's natural light barrier.

Other ingredients found in this product are Vitamin E, known to lighten pigmentation and repairs skin damage caused by smoke, pollution and UV radiation; PBSA, a strong water-soluble UVB filter that filters out UV B rays; Uvinul A Plus Granular, a UVA filter that fights UV A rays, and helps prevent long-term skin damage and Uvinul MC80, a powerful UVB filter that absorbs UV B rays.


For someone like me who hates the oily, sticky and greasy feel of sunscreen after a long day, I instantly loved Sunny Side Up simply because this product has a soothing scent which makes me excited to apply the product, lightweight, non-comedogenic, non-oily, quick-absorbing and is compact which is perfect for the go, and it doesn't leave a white cast.

Yours Sunny Side Up Sunscreen Mist SPF 30 Broad Spectrum (40ml) retails at USD $33/SGD $45 and is now available at Love from Yours Website