ARALDI1930 heralds its first Asia boutique in Singapore
Italian luxury men's personal accessories label, ARALDI1930 makes its first foray into Asia with the recent opening of their Singapore boutique at Orchard Central.
Established by the Pierpaoli brothers, Stefano and Luca, ARALDI1930 represents four generations of heritage in the making of luxury leather goods, with each generation striving to uphold the family's tradition of high quality handmade craftsmanship paired with an unequivocal level of attention to details.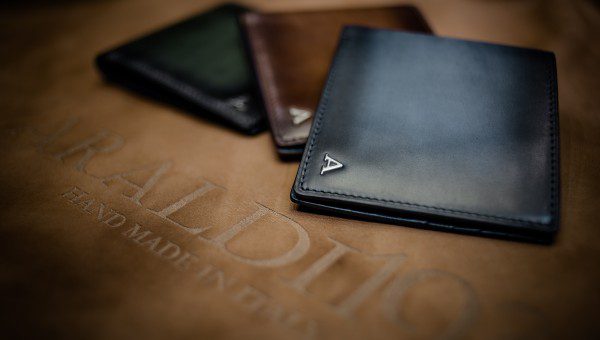 Set amidst an organic backdrop reflecting the nature of the product materials, the 1,380 square feet boutique mirrors the identity and spirit of ARALDI1930 with a masculine display that appeals to the male psyche and underlines ARALDI1930's quintessential sense of contemporary modernism.
One notable highlight of the boutique is the iconic belt towers that symbolise the Roman triumphal columns. A visually evocative display of endless permutations of belt straps against a wide array of buckles on a rotating tray. With more than 200 models of belt straps and buckles each, across a well curated assortment of materials, colours and sizes, the belt towers immerse shoppers in an interactive experience as they customise their very own unique belts.
The exquisite craftsmanship by the hands of a passionate team of 200 skilled artisans is evident in every ARALDI1930 product. The impressive handcrafted leather briefcases to the wide range of French Baby Shoe that complements the outfit for any stylish man are also showcased in this boutique.
"This is a significant milestone for us, as ARALDI1930 makes its first foray into the Asian market. The profile of the Singapore men, known for their sartorial sensibility and good appreciation for immaculate craftsmanship and exclusive products with real substance, makes Singapore an ideal location for ARALDI1930 to showcase its Italian finesse in luxury leather products." shares Founder and President of ARALDI1930, Mr Stefano Pierpaoli.
The inauguration of the first Asia flagship boutique bears testament to the label's aspiring endeavour to expand and strengthen its presence globally across the fashion-forward cities. The distinguished purveyor of luxury leather goods is currently represented in Milan, New York, London and Singapore.
ARALDI1930, 181 Orchard Road #02-26, Orchard Central, Singapore 238896