Casio Unveils the New G-Steel GST-B200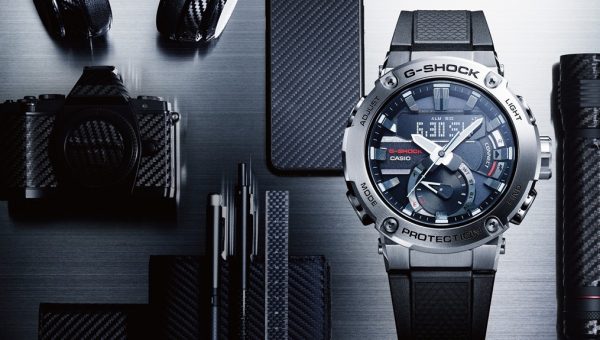 Casio Singapore has announced the release of GST-B200, a new addition to its G-SHOCK G-STEEL line. Equipped with the all-new Carbon Core Guard structure for shock resistant, this model integrates the carbon case, and a fine stainless-steel bezel that produces a stylish exterior.
Compared to the previous G-STEEL, the new GST-B200 features a bigger face in a more compact form, as the diameter of the dial has been increased by 2.8 mm while the overall size has been decreased by 2.6 mm. The Super Illuminator function lights up the dial and LCD with high-intensity lights, maintaining watch readability in the dark. The new G-STEEL also has the smartphone linkup capabilities that allows it to be the perfect form of style and function.
Like its predecessors, the model comes equipped with G-SHOCK technology such as Tough Solar and 200M water resistance. For high-visibility in the dark, the watch employs a full-auto double LED Light, as well as Neobrite Luminous hands and markers. In addition, the watch also features 39 time-zones World Time, full auto calendar and time-keeping functions, in a 12/24hr formats.
The new G-STEEL GST-B200 series will be available at all G-SHOCK boutiques (except the IMM outlet) soon.