Digital Clothing Brand Republiqe Launches First Halloween Capsule Collection
After its first debut collection in August 2020, Republiqe releases a Halloween digital capsule collection, a series of bewitching fairy tale inspired looks that will make the perfect virtual alter ego for the occasion. republiqe is the world's first fully digital luxury fashion brand that seeks to reinvent the otherwise environmentally damaging social event of the year through innovative solutions. Not only does the brand put an end to the habit of single-use costume dressing, furthermore the spellbinding digital garments will inevitably be the gamechanger in social media.

The Halloween collection brings you into the realms of fantasy with 5 digital looks reinterpreted by fable characters from popular culture. The different themes encapsulate the spirit of dressing up as one's alter ego, unleashing the rebellion and sophistication within.

The digital tailoring features asymmetric, avant-garde designs in tight-fitting bodices nipping in at the waist, as well as beautifully enhancing powerful silhouettes whilst accentuating key areas such as the shoulder and hips. Delicate foliage prints complemented with fluttering iridescent wings brings to life the world of mystical forests as written in folklores.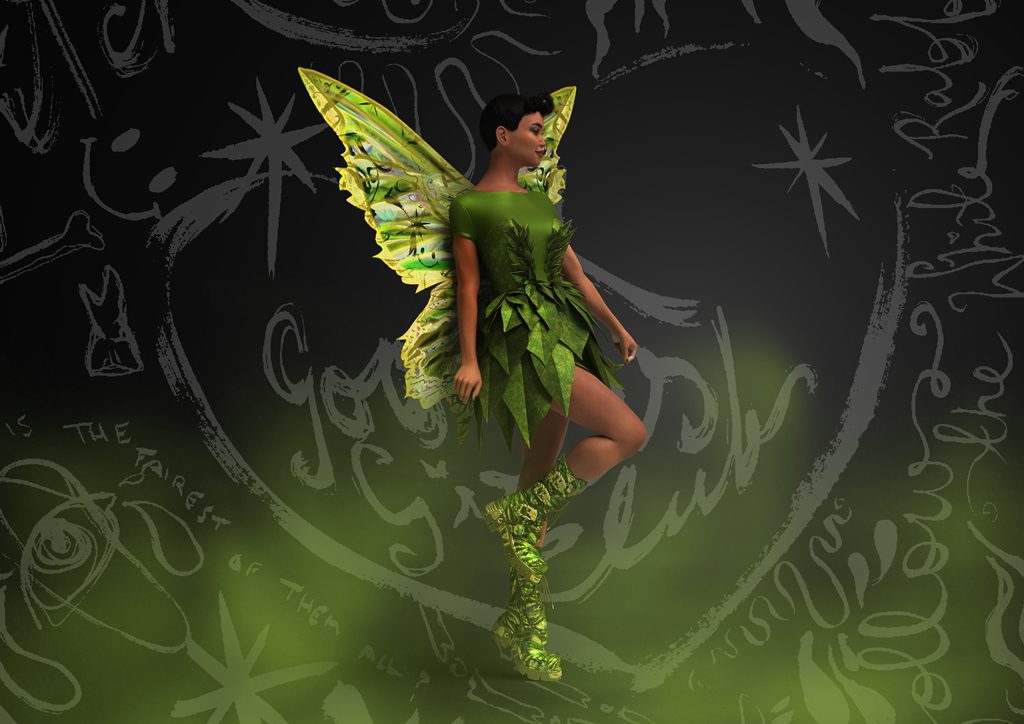 Emphasis is placed on exaggeration, exemplified by dresses mirrored to look like shattered glass shards, with 3-D realistic rose petals styled with a poison apple clutch to complete the look. Layering is also seen through a netting style bodysuit sat under a thick corset bodice dress, finished with a clamshell bralette textured in scale-like sequins, a look reminiscent of the marine life affected by the detrimental impacts of ocean pollution.

To exude the notion of horror depicted from the make believe stories, deep shades are reflected in the colour palette composed of rich, intense blue and crimson. Each look achieved a form of imaginative escapism that were made possible through experimenting with the limitless possibilities of digital textiles. The collection explores common materials found in Halloween costumes such as PVC, mesh, satin, latex, diamante, velvet and more.


Republiqe's digital option to dress for the annual festive occasion ultimately aims to educate consumers to adopt a more mindful and sustainable approach to fashion, as well as highlighting the brand's values of striving to positively contribute towards climate change and eliminating ethical issues such as poor working conditions in the supply and value chain of the fashion industry.

James Gaubert, Founder and Creative Director of Republiqe said, "With the large-scale gatherings and parties being put on halt due to the Covid-19 pandemic, we want to offer consumers a sustainable alternative of dressing up, whilst celebrating the Halloween spirit. This capsule collection aims to shed light on the amount of environmental waste generated yearly from one festive night and bring about change from the throwaway culture, by educating people on the sustainable solutions available without compromising the fun and style behind this holiday occasion".

For more details please visit Website