Gentle Monster Opens Second Store in Singapore at Marina Bay Sands
CONTENT: Henry Boen
It has been more than a year since the opening of Gentle Monster's very first store in Southeast Asia at ION Orchard in Singapore. This November, the Korean eyewear brand will be opening their second store in Singapore at the Marina Bay Sands as part of their '13' project.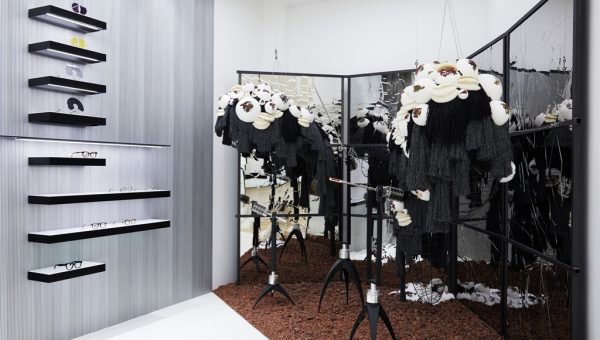 The new Marina Bay Sands store 'THE DATA ADDICTS' depicts a scene of people becoming overly protective of themselves and being obsessed with the little information they have to ensure their survival in the excruciatingly harsh environment. Their only source of information comes from a few large, high-tech antennas that provide signals which they must analyse and use for their survival. However, all the information they have been relying on is a lie. The only real antenna on Earth that delivers true information is in fact broken and abandoned somewhere that is hidden from people. This entire concept serves as a metaphor to describe the modern-day people who always seem obsessed and overwhelmed by the invalid information they receive daily.
To celebrate the opening of their second store in Singapore, Gentle Monster has teamed up with fashion blogger Yoyo Cao to come up with a special edition of one of the most coveted Gentle Monstersunglasses model – Cobalt.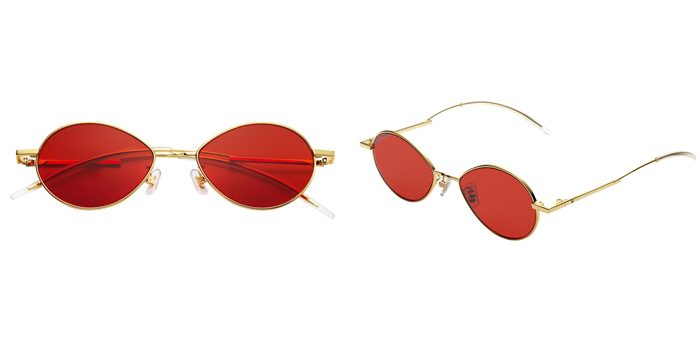 The limited edition eyewear, which comes in a special packaging, features a trendy tear drop-shaped frame along with delicate details such as the twisted bridge and an inner template engraved with the word 'Yoyokulala'. The combination of the gold metal frame with red lenses gives the eyewear an added pop of colour, with the lightweight material making it comfortable to wear and easy to carry around.
The Gentle Monster Singapore Marina Bay Sands store will be located at The Shoppes, Marina Bay Sands, Canal Level, B2-103 and a private walk-through of the new boutique is by appointment basis only.