Obsessions took over Kapok's 4th collection of future classics
CONTENT: Henry Boen
Situated in a corner of the National Design Centre building, Kapok has always been the store where edgy 'wants' are available for curious passersby to fiddle with. It is where you'll find unique innovations like cigar-scented candles; city dioramas; ostrich pillows and terrariums available in-store. Onlookers usually make up the majority of the crowd, but it is a lesser-known fact that collectors do flock from time to time for their quick fix.
Kapok knows that, and what better way than a collection of gender-free wardrobe essentials inspired by 'obsessions' to celebrate the store's identity. Thoughtfully designed to complement the wearer's passion in a hassle-free fashion, the collection introduces the breathable raincoat, the koala patch motif (jersey t-shirts and cotton baseball caps), the easy wrap dress and the pinstripe sweatpants. The colour palette was kept simple and subdued, as the primary focus was made on its functionality, style points and to be non-clashing to the wearer's own wardrobe. The raincoat (pictured above) for one was my favourite. Though technically being able to offer real protection from rain, the raincoat can double-up as a universal layering option due to its lightweight material and non-excessive detailings.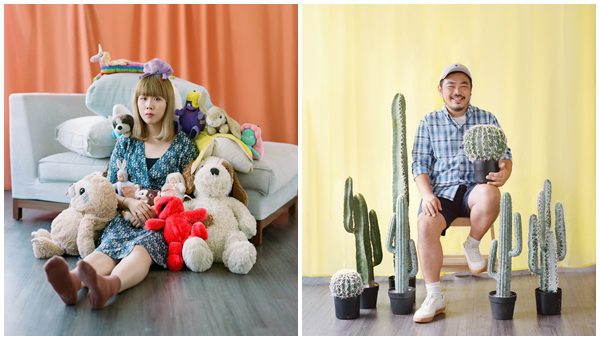 To be fair, the collection is definitely a little lacking on the creative factor. However, the pastels are on point to the current trend in Singapore, the koala motifs add an adorable touch of playfulness, and most importantly, there is a narrative and the there are plenty of market for such commercial pieces.