Simone Rocha and Mary Lennox Studio Present a Live Floral Workshop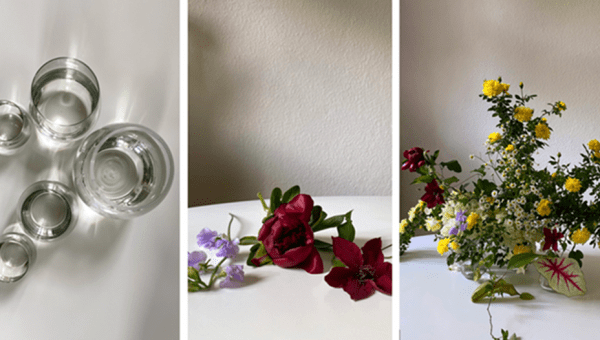 To celebrate the launch of the latest 4 MONCLER SIMONE ROCHA collection, Moncler has brought together collaborators Simone Rocha and Ruby Barber of Berlin-based botanical set design specialists Mary Lennox Studio for a live floral workshop.

The pair previously collaborated for the 4 MONCLER SIMONE ROCHA event in Paris last July, with a floral sculpture for a dinner celebrating the launch of the 2019 collection. Simone Rocha's latest collection for Moncler Genius is not only romantic and ravishing in style, but also infuses floral elements and embellishments with vividly stunning results, so it was a natural synergy to continue the partnership with a workshop from their respective homes.

This time, Ruby lead a workshop exploring the floral notes that inspired the collection. It evolves into the creation of a live flower composition curated by Simone Rocha and arranged by Ruby Barber. The workshop was conceived to empower creativity amongst its audience, wherein viewers were able to create their own spring bouquets with seasonal flowers.

The conversation was hosted live on May 17th on Moncler's Instagram account and in case you missed it or you want to re-watch the video, you can still watch it on Moncler's IGTV, Youtube and Facebook platforms.