DFS Group Launches It's Inagural Global Festival of Food and Culture: " From (DFS) with Love"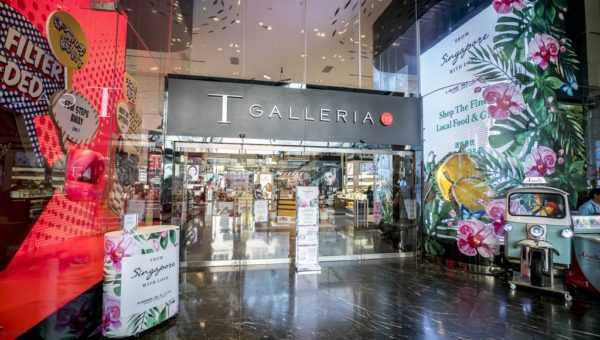 DFS Group has launched its first global festival of food and culture "From (DFS) with Love" to an exuberant audience of international and local guests in Singapore. With the intention of awakening the senses and delighting the palate, the festival combines world class ingredients with interactive experiences and will be featured throughout the month of July at nine DFS airport stores and downtown locations around the world.
The Singapore launch, titled "From Singapore with Love", was held on the 3rd of July at T Galleria By DFS, Singapore on Scotts Road. Over 200 guests were treated to a series of edible experiences hosted by local culinary partners, featuring an exclusive edible art installation by award-winning Singaporean pastry chef Janice Wong.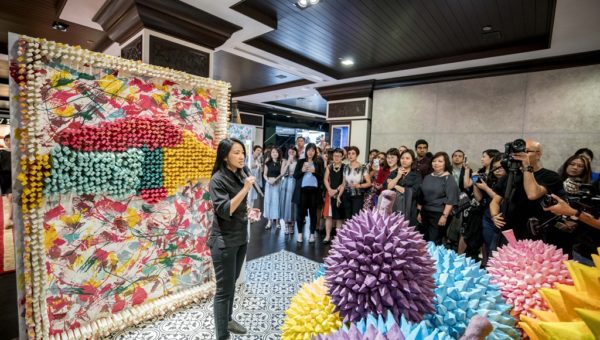 Known for her unique vision of combining food and art, Ms Wong, previously awarded the title of Pastry Chef of the Year from the World Gourmet Summit Awards, created a colorful 'pop-art' influenced installation featuring an enormous bed of durian – known as the 'King of Fruits' and a signature hallmark of Singaporean culture. The installation also featured two edible walls: one made up of 315 chocolate tiles, each painted with 150 unique photos and graphics representing Singapore's unique heritage and traditions, and another made from over 10 kilograms of local "potong" chocolate, outlining a map of Singapore and showcasing pillars of its diverse cultural landscape and multicultural society.
Other local brands that were featured in "From Singapore with Love" included Awfully Chocolate, Fragrance Bak Kwa, Kampong Asia and Anette Ice Cream, who delighted guests with their delicious local flavours. The event invited attendees to sample unique local snacks that are gaining popularity with traveling customers, such as salted egg yolk chips, durian and "bak kwa" fragrant barbecue meats. Internationally renowned chocolatier Godiva offered its signature sweet treats encased in destination-inspired packaging which is being exclusively pre-launched in July at DFS stores.
"We are proud to launch 'From (DFS) With Love', a new global identity for our growing food and gifts category, and to nominate the month of July as a worldwide festival of flavor and culture in nine of DFS' most iconic locations. We are especially pleased to celebrate the festival in Singapore, a city with such a colorful and rich culinary history," said Brooke Supernaw, DFS Group Senior Vice President Spirits, Wines, Tobacco, Food and Gifts.
The campaign and art installations will last throughout the month of July at T Galleria by DFS. If your family or friends are living overseas and are hankering for a taste of local flavours or if you want to bring a piece of Singapore with you for a long overseas trip, head down to T Galleria to stock up before you get on the flight to your next destination!