Genting Dream Announces an Exciting Line Up of Themed Cruises for Holidaymakers of Every Age
The newest and largest luxury cruise line to set sail from Singapore, the Genting Dream announces an exciting line up of themed cruises for holidaymakers of every age. From a Family-first theme, to a star-studded voyage and the ultimate in cosplay fantasy, you will be spoilt for choice.
SPH Family Cruise
Setting sail from 17 to 20 June 2018, is a Multi-Generational 3-Night family cruise to Phuket featuring SPH Radio's 96.3HAO deejay Anna Lim 林安娜, just in time for the June school holidays. In partnership with Lianhe Zaobao, Lianhe Wanbao and Shin Min Daily News, travellers can be ensured that time on the ship is well spent, with a voyage filled to the brim with the finest food, thrilling entertainment and experiential enrichment activities.
The trip kicks off with a friendly round of ice-breakers and a sumptuous dinner with Anna as the ship sets sail. Subsequent days on the luxury cruise liner will be chock-full of events such as:
• A morning workout session with NSCA-certified personal trainer and Singapore Sports Council fitness instructor, Ms Khoon Siew Kim 康秀金教练. He will be showing passengers a variety of ways to build up physical fitness by using everyday objects.
• In the afternoon, join baking extraordinaire Chef Pang Nyuk Yoon 彭玉芸 to learn the intricacies of making local snacks such as cornflakes cupcakes and curry puffs.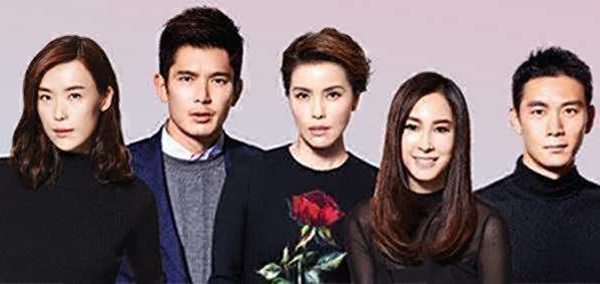 Party with the Stars
Feel like a star as you sail away on a cruise hosted by some of your favourite celebrities such Zoe Tay 郑惠玉, Elvin Ng 黄俊雄, Rebecca Lim 林慧玲 , Paige Chua 蔡琦慧 and Qi Yuwu 戚玉 武. This star-studded 3-Night Phuket Cruise, held from 15-18 July 2018 will whet the appetites of any fan! A first-of-its-kind celebrity themed cruise, this is your one and only opportunity to hob-knob with this group of stars. Paige, Rebecca and Yuwu will also be leading their very first celebrity tour on this voyage.
These stars are just as excited to show you the fun onboard the Genting Dream as they host a welcome dinner, and a series of exciting group games and scavenger hunt. As the sun goes down, heat up the night by partying with them at Zouk.
Genting Dream is also hosting STR"EAT" at Sea, a host of activities for the avid party animal. Let the onboard bartender teach you how to make a delicious cocktail/mocktail, enjoy live music by Singapore's local bands, laugh along to stand-up comedy acts, or go wild and unleash your wild side in a beer pong tournament or even join a craft beer crawl. Throughout the cruise, there will be beer and cheese tastings, and beer promotions.
Cosfest Sea
Elevate your Cosplay act to the next level as you set sail on the majestic Genting Dream for COSFEST SEA, sailing from 16-19 September 2018. This 3-Night Phuket Cruise includes a whole host of exciting activities for every costumer fan!
Fantasy becomes reality onboard the cruise with several Meet & Greets lined up throughout the ship, workshops for experienced and budding cosplayers, a cosplay fair featuring the latest in the world of collectibles such as costumes, props and toys, and much more.
Join the fantasy ride with your very own cosplay look and fit right in at the Cosplay Party held onboard, where fantasy and adventure gets more real!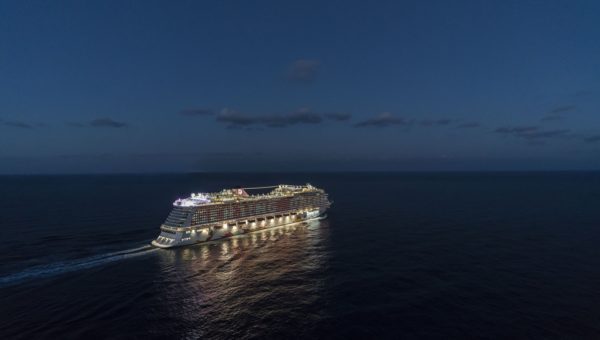 A Mid-Autumn Celebration at Sea with food columnist Ah Lun
What better way to fall in love with the full moon all over again than to set sail beneath the stars while savouring delicious seasonal favourites for the mid-autumn festivities. This 3-Night Phuket Cruise from 23-26 September 2018 is perfect for all budding foodies who are looking for a relaxing vacation chocked full of mouth-watering delights. While onboard, get to meet and greet with Ah Lun, himself, and join a cooking demonstration run by Genting Dream chefs.
Ng Tok Loon 黄卓伦 – affectionately known as Ah Lun, is a retired veteran food columnist with 37 years of experience in publications such as Lianhe Wanbao. He is also a seasoned cruise traveller that spends a quarter of every year on a ship.
The 150,695 tonne Genting Dream feature 18 decks filled with an eclectic array of over 35 restaurants and bar concepts perfect for all ages including Bistro by Mark Best, Hot Pot on the sea, and Umi Uma Teppanyaki. And in line with this themed cruise, holidaymakers can look forward to an exclusive dinner with a specially curated mid-autumn season menu.
In line with Genting Dream's Festive Fiva! host of activities, guests can also enjoy photography classes, moon-watching tips, make a lantern wish and a whole lot more!
Occurring nightly, is an eco-friendly fireworks display straight off the top of the ship for a picture-perfect, evening celebration with the entire family. The fireworks are ocean-safe, and completely edible by marine life.
For more details please call Dream Cruises' booking hotline at +65 6808 2288 or visit: www.dreamcruiseline.com