Waldorf Astoria Debuts in South East Asia in the heart of Bangkok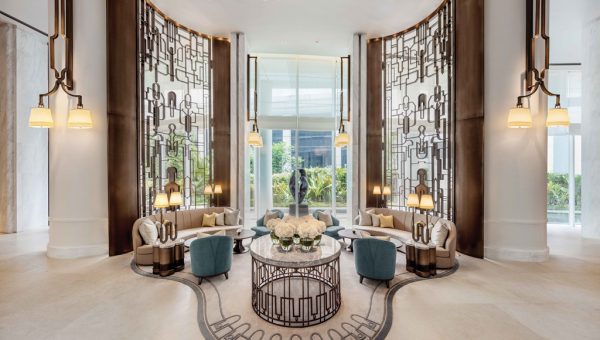 Located within the 60-storey Magnolias Ratchadamri Boulevard, Waldorf Astoria Bangkok is officially open in the heart of Bangkok. Waldorf Astoria Bangkok is the latest addition to the portfolio of Waldorf Astoria Hotels & Resorts, Hilton (NYSE: HLT)'s luxury brand of iconic hotels. The landmark hotel is owned by MQDC (Magnolia Quality Development Corporation Limited) and managed by Hilton.
Waldorf Astoria Bangkok is located by the bustling Ratchaprasong intersection, within walking distance of renowned shopping precincts. Just a few minutes' stroll to the Erawan Shrine, the luxurious Gaysorn Village mall and both lines of the Bangkok Mass Transit System (BTS) Skytrain, the hotel is ideally positioned for guests to immerse themselves in the city's colorful culture. Other highlights within a 10 to 25 minute drive include the Charoenkrung Creative District, the iconic Grand Palace and the city's beautiful flower market.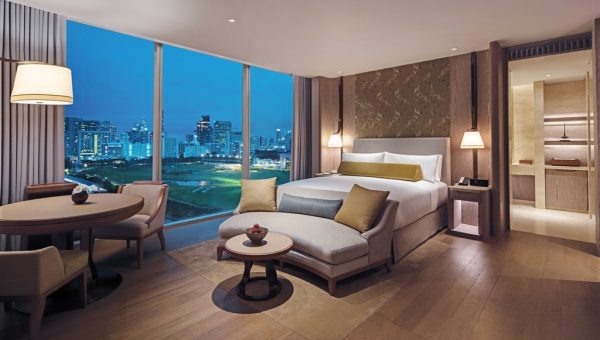 Award-winning architect André Fu and his design studio AFSO designed the main hotel. Globally recognized for their work, which range from modern hospitality projects and art spaces to high profile fashion collaborations, AFSO has artistically curated a holistic Waldorf Astoria Bangkok hotel experience that unites the building's contemporary architecture with Thai artisanal tradition. Conceptualized to embrace the gracious Thai spirit in an elegant setting, the 171 residential-style, spacious and luxuriously appointed guest rooms and suites feature spa-inspired bathrooms and marble bathtubs.
The hotel's crown jewel spans the top three floors from levels 55 to 57, comprising three distinctive, artistically curated dining outlets by world-renowned design and concept firm AvroKO. Exuding glamour and luxury, the opulent interiors of Bull & Bear, The Loft and Champagne Bar showcase a nod towards the Waldorf Astoria legacy, all accompanied by sweeping views of the city.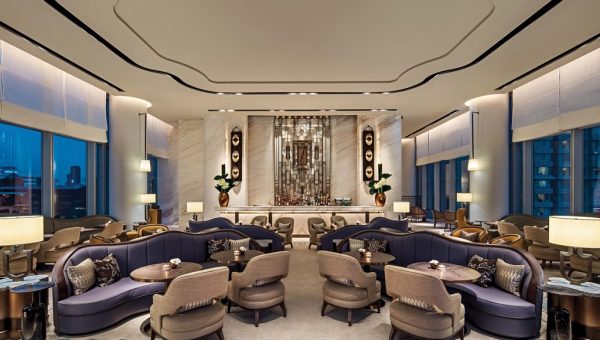 In line with Waldorf Astoria's legacy of culinary expertise, Waldorf Astoria Bangkok is primed to be a dining destination in itself. The property features three unique restaurant concepts, a lounge and two bars, including:
Front Room, the hotel's signature restaurant, is helmed by acclaimed Chef Fae Rungthiwa Chummongkhon, who brings her experience of working at Michelin-starred restaurants in Europe to present an elegant blend of "new Nordic" and Thai flavors in a relaxed setting.
The Brasserie, located on the upper lobby, is a lively destination that offers stunning views of the city. Using locally sourced ingredients, the restaurant serves traditional French brasserie fare daily from breakfast through dinner.
Peacock Alley, which sits on the same level as The Brasserie, is an ideal lounge for picturesque afternoon teas and light meals. Modeled after the New York original, Peacock Alley presents a menu of delectable homemade pastries and refreshments throughout the day.
Bull & Bear on level 55 specializes in grilled meats and seafood, and features a live raw bar along with a custom-made grill designed for smoking, slow roasting, baking and grilling. Eyecatching art deco-inspired interiors, upbeat vibes and dazzling views make Bull & Bear the perfect place to socialize, celebrate and indulge.
The Loft on level 56 is a glamorous, New York-inspired bar, steeped in the romance of art nouveau. Taking inspiration from the original 1935 Waldorf Astoria Bar Book, artisanal spirits and forgotten cocktails are crafted to the modern palate using a great collection of housemade ingredients, accompanied by gourmet bar bites.
The Champagne Bar, located at the hotel's peak on level 57, offers an intimate and inspirational environment, designed with meticulous attention to detail. An exquisite list of fine champagnes, handcrafted cocktails and one of the best views of Bangkok combine to create the ultimate setting for a spectacular evening out. Accessible only to the most discerning of guests, the exclusive bar is primed to be one of the most desirable spots in the city.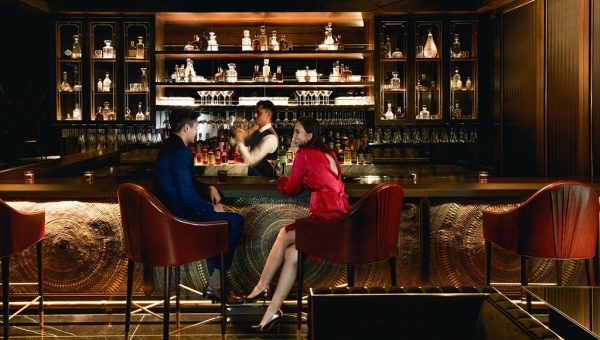 Arguably the most striking feature of the property is the 730-square-meter Magnolia Ballroom on level 10, which offers a stunning and sophisticated setting for weddings and social events. A statement sweeping staircase provides an unforgettable photography backdrop and an impactful arrival experience. With an impressive 8-meter-high ceiling, the ballroom accommodates up to 700 guests standing or 330 guests seated, and it is set to be one of Bangkok's most sought-after event venues.
"We are thrilled to be adding Waldorf Astoria Bangkok to our rapidly expanding luxury portfolio here in Asia Pacific," said Dino Michael, global head, Waldorf Astoria Hotels & Resorts. "As we continue to debut contemporary and iconic hotels in landmark destinations all over the world, we consider it a true honour to introduce our brand to a city as vibrant as Bangkok. We look forward to showcasing our signature True Waldor Service, the personalized, graceful service that has become synonymous with our brand."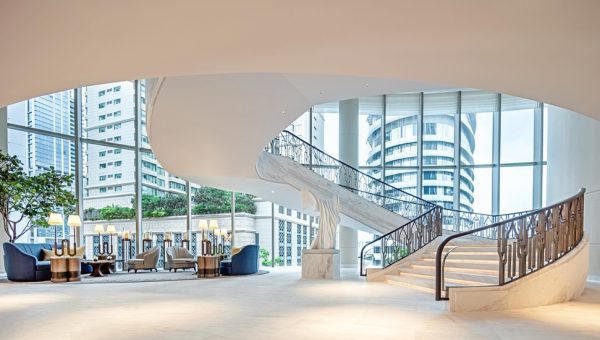 Waldorf Astoria Bangkok is part of Hilton Honors, the award-winning guest-loyalty program for Hilton's 14 distinct hotel brands. Members who book directly have access to instant benefits, including a flexible payment slider that allows members to choose nearly any combination of Points and money to book a stay, an exclusive member discount, free standard Wi-Fi and the Hilton Honors mobile app.
Waldorf Astoria Bangkok is located at 151 Ratchadamri Road, Lumpini, Pathumwan, Bangkok 10330, Thailand.
For more information, or to make a reservation, please visit www.waldorfbangkok.waldorfastoria.com or call +66 (0) 2 846 8888.