WorldHotels Expands its Footprint in China with New Properties in Hangzhou and Foshan
WorldHotels has welcomed two additional boutique hotels, The East Hotel Hangzhou and Virtuous World Hotel, Foshan into its ever-growing portfolio of over 300 of the finest independent hotels that can be found around the world. These landmark signings mark WorldHotels' first foray into two new popular Chinese destinations. The inclusion of these two high-tier hotels in the WorldHotels Collection also further strengthens the brand's presence in Mainland China with 17 affiliate hotels.
"We are delighted to welcome The East Hotel Hangzhou and Virtuous World Hotel in Foshan to the WorldHotels Collection. Joining our remarkable Elite class, these two properties are not only stylish and memorable but also widely recognized for their elevated delivery of service and amenities," said Mr. Roland Jegge, President of WorldHotels APAC.
Expect A High Tech Living Experience at The East Hotel Hangzhou
Stepping into The East Hotel Hangzhou, guests will be immediately greeted by the modern features and architecture that are skillfully incorporated with subtle oriental touches that pays homage to Jiangnan's culture. The boutique hotel's 122 rooms and suites begin from 39sqm in size and feature spectacular views of the bustling city. Each room is also fully equipped with lavish amenities and premium intelligent audio-visual equipment.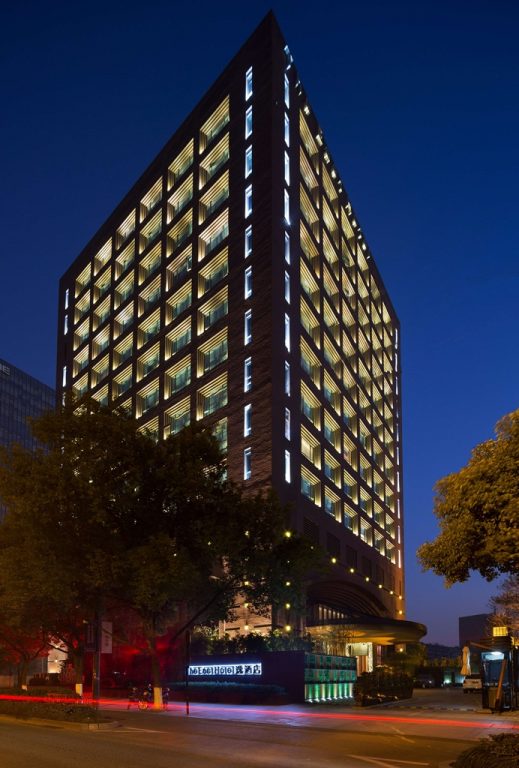 Smart technology makes its debut at the hotel that ranges from intelligent check-in facilities, electronic guest room locks and smart lighting, to guest interaction and information systems to enhance the guest's experience during their stay at the hotel. Nature aficionados and cultural enthusiasts will be spoilt for choice at The East Hotel Hangzhou due to its prime location as travelling to famous sight-seeing attractions is a breeze – the Wulinmen Wharf is merely five minutes away by car, while both West Lake and Leifeng Pagoda are just a 15-minute drive away.
Business travellers will find conducting their business to be a breeze as the hotel has a 24-hour business centre and a conference room that is able to hold up to a maximum of 40 attendees. Within the Chinese restaurant, there is a spacious private dining area that serves as an ideal meeting venue for up to 12 people. Other dining options available include Ben Yi Japanese restaurant and the 198 Garden Restaurant which serves up scrumptious western dishes and showcases the finest in local, fresh organic produce.
The East Hotel Hangzhou is located at 198 Hushu S Rd, Gongshu, Hangzhou, Zhejiang, China.
For reservations, please visit: https://www.worldhotels.com/hotel/the-east-hotel-hangzhou
Virtuous World Hotel Foshan Combines Luxury with Nature and History for an Enticing Experience
Often touted as a Cantonese cultural haven, Foshan is famous for being the birthplace of Cantonese opera, Chinese ceramic arts and home to a certain famous martial arts master. The charming city is home to popular tourist attractions such as the Zumiao Museum, Wong Fei-Hung Memorial Hall and Ancient Nanfeng Kiln. For travellers who wish to immerse themselves in Foshan's rich cultural heritage, Virtuous World Hotel is situated right at the heart of Foshan – makes for the ideal choice.
Holding fast to a customer-first concept which places guest satisfaction as their top priority, Virtuous World Hotel's team of specialists has spent hours evaluating the entire guest experience across 165 different factors. From the brightness of the room, the comfort level of their custom-sized Simmons mattress to curated decor materials, no effort has been spared in creating the perfect room with their guest's comfort in mind. The evaluation has resulted in 134 stylishly designed rooms and suites with a host of premium amenities that are bound to impress even the most sophisticated traveller.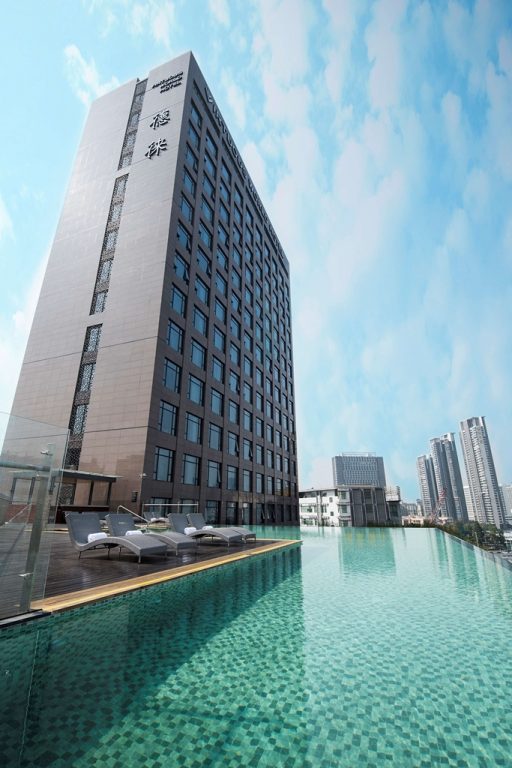 There are also plenty of facilities to enjoy in the hotel – an outdoor infinity pool, a private tearoom, a sauna and a fitness centre that offers aerobics and yoga classes. Business travellers will be pleased to find a 24-hour business centre as well as two private meeting rooms, suitable for small to medium-sized corporate meetings and events.
Virtuous World Hotel is located at No.4, Lvjing 3rd Rd, Foshan, Guangdong, China.
For reservations, please visit: https://www.worldhotels.com/hotel/virtuous-world-hotel