A Taste of Singapore's Culinary Heritage at Colonial Club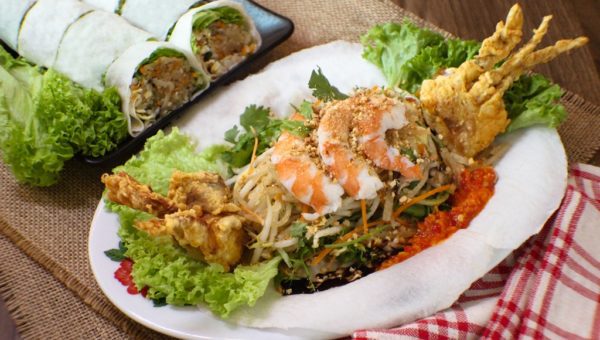 CONTENT: Andrew Kho
Located in Terminal 3 of Singapore Changi Airport, Colonial Club serves "colonial" favourites which trace back to the period before Singapore's colonisation.
The eighty-seater restaurant aims to share dishes that was curated by chefs who travelled to different parts of Singapore, Penang and Malacca to be enjoyed by Singaporeans as well as tourists visiting the country.
Start off your meal with the Roti Ayam ( French Toast with Chicken), a symbol of Colonial tradition. The bread is dipped in egg wash and pan-fried, then stuffed with chicken meat fillings marinated with Asian spices. Another favourite for starters is the Nyonya-style Inche Cabin Chicken ( Chicken Wings), which is marinated with over 10 spices and coconut milk, then deep-fried to perfection. It is served with Worchester sauce.
For mains, one mustn't leave the place without trying some of Colonial Club's signature dishes such as, the Signature Colonial Club Nasi Lemak — the restaurant's version calls for fragrant blue pea rice, short rib rendang, as well as the usual mainstays: otak otak, achar, sambal, cucumber and fried egg, all stacked up nicely which will surely whet your appetite. Another favourite is Straits Nyonya Laksa with Soft Shell Crab, a spicy rich coconut broth with rice vermicelli, cucumber, egg, fish, tofu and prawns, the chefs had travelled to Malacca just to perfect this recipe. Last but not the least is the Colonial Style Hainanese Chicken Chop, pan-fried, cracker-crusted chicken thigh drenched in a special in-house tomato Worcestershire sauce.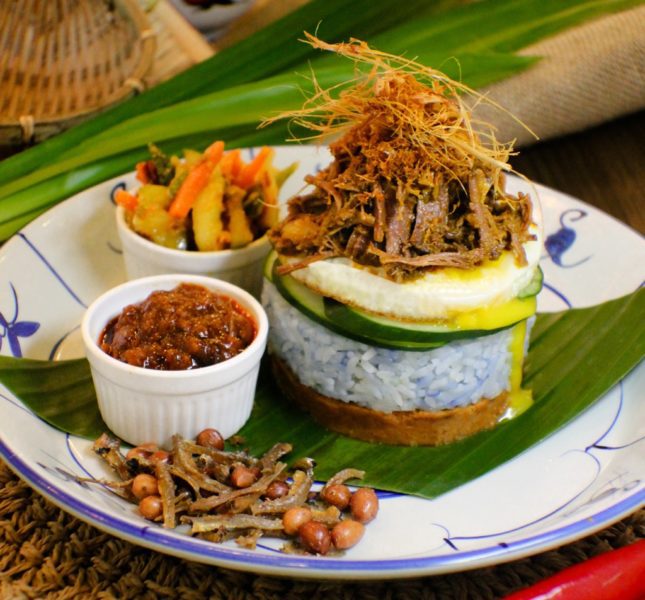 If you still have space in your stomach, some dishes which we also recommend to try is the The Crispy Skin Roast Chicken ( available in half or whole portion) served with aromatic Hainanese chicken rice, The Kapitan Chicken Curry which has a thick, creamy consistency and boasts chicken chunks and potatoes of a succulent texture.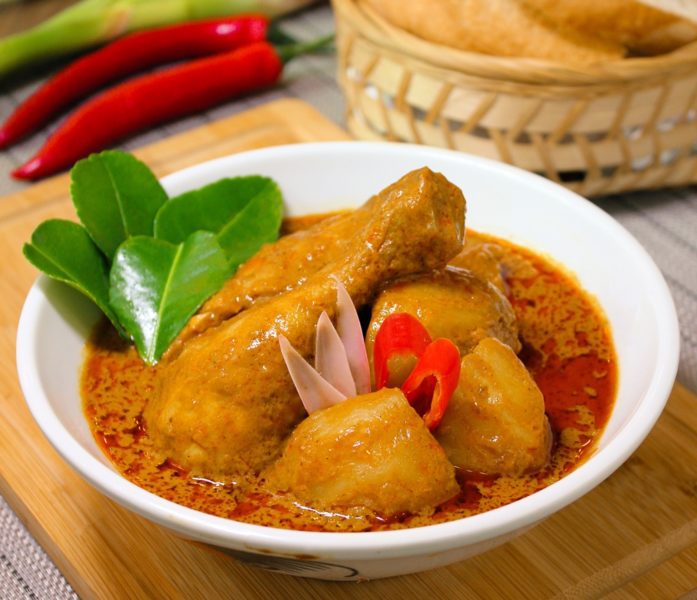 Indulge in Colonial Club's delectable culinary heritage with their wide array of dishes such as Hainanese-style western delights, Nyonya dishes, and local favourites with British Colonial influence as well as vegetarian options suitable for the entire family or even the single diners.
Whether you are a traveller, a Singaporean, or residing in Singapore, Colonial Club is a classic traditional comfort restaurant which surely will have something that catches your palette and you will definitely leave the restaurant happy and satisfied.
Colonial Club is located at: Changi Airport Terminal 3, Departure Hall, #03-33, 65 Airport Boulevard, Singapore 819663.
For reservations or enquiry please call: +65 6214 0268