Celebrate National Day with Eatigo's Theatrical Dining Experience: Once Upon a Ginger Chicken
Eatigo, the region's leading restaurant reservation platform, announces the launch of the Eatigo Sedap Society, a series of pop up dining experiences that celebrate the delicious in an unexpected way.
Eatigo celebrates National Day with Once Upon a Ginger Chicken, a mesmerising three-course, theatrical dining experience that takes guests on a journey through Singapore's past, present and future. In partnership with homegrown theatre group Skinned Knee Productions and taking place amongst the lush greenery of Sofitel Sentosa at the charming Kwee Zeen restaurant, Once Upon a Ginger Chicken is open to the public on Wednesday 8th and Thursday 9th August 2018.
From 1932 to 2147: Three Acts and Three Dishes to Celebrate the Singapore Story
At the kitchen helm is passionate Singaporean Executive Sous Chef Kevin Liew. In close collaboration with Skinned Knee productions, Chef Liew has thoughtfully conceptualised a three-course menu that perfectly accompanies the compelling storyline.
The theatrical dining experience first transports the audience back to the 1930s, where the plot begins. As diners tuck into the first course of the evening, the Ginger Chicken, they will be introduced to Samsui Woman Mei Chun and her forbidden love story with the young and suave errand-boy Ah Long. At this point, there is no turning back for the young couple madly in love.
Fast forward to modern Singapore, the daughter of the Samsui Woman is found reminiscing about her mother's glory days as a Chinese immigrant. Mercedes Tan, a young social media influencer, great grandchild of the Samsui Woman, is forced to make a tough decision. The main course will offer up a modern take on Peranakan delights with a choice of Rendang of Beef Short Rib or Curry Crusted Red Snapper Loin.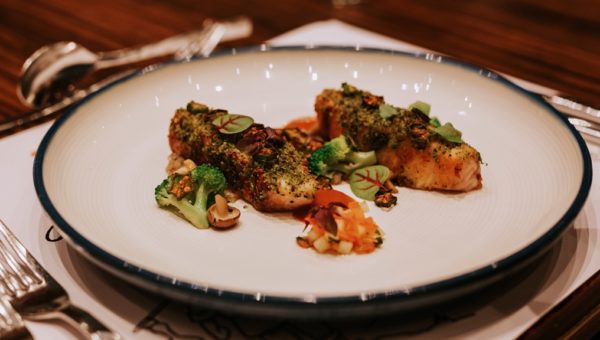 In the third and final act, we gaze in the crystal ball of Singapore and envision what Singapore will look like in 99 years from now. Does technology take an opposing stronghold on our lives? Are we happier or worse off? The audience will indulge in a decadent yet futuristic dessert titled 66% Valrhona Chocolate, while encouraged to share in the vision of Singapore in 2147.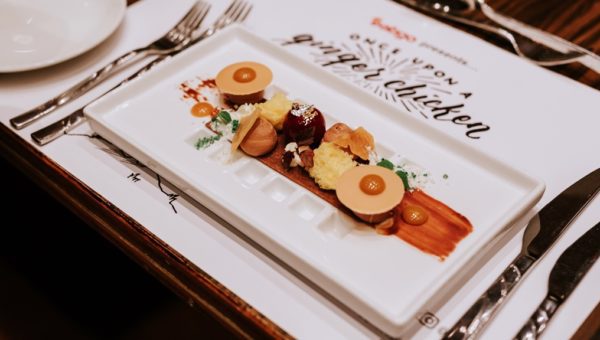 Bookings to Once Upon a Ginger Chicken are available exclusively on Eatigo. Diners will need to pay S$65 per ticket onsite at the event. Seating is limited to 50 per evening, on a first-come, first-served basis.
Interested guests will be able to reserve their seats via the Eatigo app:
Search for the event page "Eatigo presents: Once Upon a Ginger Chicken" option on Eatigo
Choose your preferred date
Enter the code "SECRETEATS" in the voucher code
Click reserve and the diner will receive an email confirmation
An Eatigo representative will also contact the diner via phone to confirm participation
On arrival at the event, payment of S$65 per ticket will be due
Once Upon a Ginger Chicken will be held on 8 August 7-9pm and 9 August 2018 5-7pm at Kwee Zeen Restaurant, Sofitel Sentosa, 2 Bukit Manis Road Sentosa Singapore 099891