Chengdu Sichuan Restaurant Launches New Menu Dishes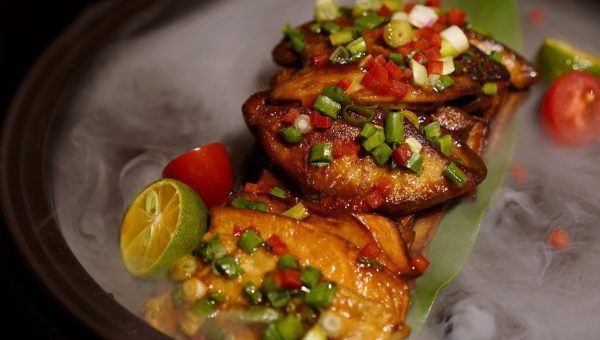 Known for its trademark 'mala', Chengdu, the tongue-searing fiery Sichuan cuisine restaurant has been taking Singapore's food scene by storm. However, make no mistake, the popular cuisine is so much more than just chillies and peppercorns.
This month, Chengdu Restaurant is dishing up a hit parade of new Sichuanese food to prove just that. Doling out authentic Sichuan cuisine since its opening, the restaurant has amply earned for itself the revered reputation of its namesake city.
Its new menu line-up pays homage to the ever-evolving cuisine and showcases the myriad of taste profiles the complex cuisine has to offer.
Here's a look at Chengdu Restaurants New Dishes;
Kickstart with a savoury appetizer of Roasted Foie Gras a lavish culmination of Sichuan flavours reimagined with modern techniques. In this luxe ensemble, ultra-rich and smooth foie gras pan-seared to a golden perfection is served with king oyster mushrooms, spring onions and red pepper flakes.
Whet your appetite furher with the new Sichuan star snack, Chicken Feet with Pickled Peppers. Cooling and refreshing, the sweet, sour and spicy cold appetiser is especially popular in China during summer. Chicken feet are first blanched and then boiled till slightly soft. They are then marinated in a concoction of peppercorn, ginger, rock sugar, white vinegar, wild pepper, chilli pepper, carrots, radish and celery for 48 hours at a cold temperature of 0-5 degree.
Turn up the heat with the quintessential Sichuan Style Spicy Pot. A hit medley of black tripe, tripe, luncheon meat, quail eggs, starch noodles, prawns, squid, lettuce, black fungus, garlic, beansprouts and celery are drenched in a spicy and numbing homemade sauce of chilli oil, sliced cayenne pepper, Sichuan peppercorns and bean paste.
Another popular Sichuan dish is the Fish Fillet in Sour Soup, a spicy and sour soup of small curls of boneless sole fish fillet in a broth laden with Sichuan peppercorns, pepper, ginger, preserved pickled vegetables and enoki mushrooms.
A new must-try signature dish to check out is the Salt and Pepper Pork Ribs. Premium pork ribs are simmered for 45 minutes with ginger, peppercorn and 5 other special spices before being lightly fried and then tossed in heady, mouth-watering spices reminiscent of Sichuan streetside shaokao (barbeque).
There is also the Braised Tendon with French Bean, a comforting combination of slow-braised jello-like beef tendon, quail eggs, and green chilli in a flavourful piquant sauce. To achieve its fork-tender texture, the beef tendons are braised for approximately 40 minutes.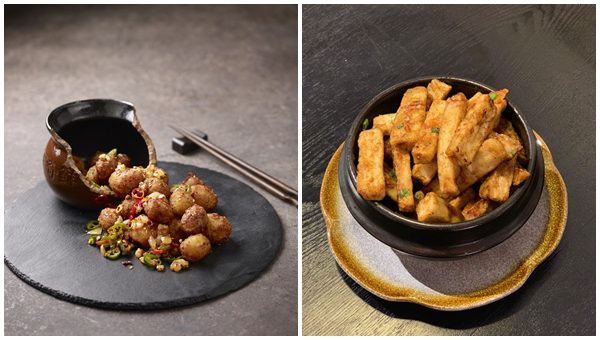 Popular side dishes include the Sichuan Eggplant Claypot and the Beggar Potato which are fried mini potatoes. In the former, lightly seasoned deep-fried eggplant strips with makes an excellent healthier alternative to your typical French fries. In the latter, tubers of potato are first boiled, then coated with a secret-recipe mix of 20 spices before they are deep-fried. The result is a satisfying texture of crispy golden on the outside and fluffy within. Chilli powder and cumin powder are then sprinkled atop the spherical hunks of potato for a fiery and earthy punch.
If you are tired of the usual Chinese restaurants then Chengdu Restaurant will not only spice up your appetite but as well as your authentic Sichuan dining experience, their new dishes won't disappoint!
Chengdu Restaurant is located at: 74 Amoy Street, Singapore 069893
For more details and information please visit their Facebook: https://www.facebook.com/Chengdusg/