Dolce Vita Releases Its New Sunday Italian Brunch Menu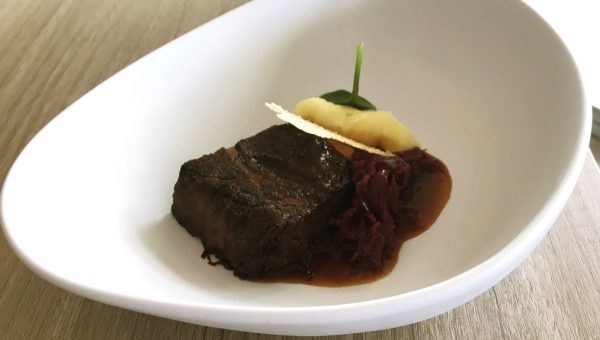 CONTENT: Yiew Kai Jie
IMAGE: Luxe Multimedia
Dolce Vita's Chef de Cuisine, Giorgio Maggioni has recently come up a new Sunday Brunch concept for customer's to sit back and unwind over the weekend. Indulge in one of the three type of brunch menu options available that highlights the authentic tastes of Italia and conclude on a sweet note with petite fours elevated with a perfumed scent. The whole idea behind the new concept is for guests to have a choice between deciding if they prefer a light brunch or a full multi-course meal to pamper themselves with.
Situated in an open concept restaurant that overlooks the hotel's stylish outdoor pool and fascinating skyline, customers will start off their brunch session with an affettati buffet that offers a generous selection of the finest cold cuts and cheeses. For the antipasti course, customers can choose from a surf and turf option- with Plump and Seared Hokkaido Scallops in Citrus Dressing or a Cured Wagyu Beef Carpaccio with Parmesan and Wild Mushrooms.
For the Primo or pasta course, the restaurant has come up with two classic Italian pasta dishes that showcases its reputation for delicious freshly made homemade pastas. Their Tagliolini served with Leek Coulis, Guanciale, Fava Beans and Pecorino Cheese is a testament to its reputation- with the thin pasta being cooked to perfection and coupled with morsels of cured pork and topped off with generous shavings of pecorino. However, the pasta's texture left much to be desired, the pasta tasted like bacon wanton noodles and was too thin and soggy. The dish would have been perfect if the pasta was supplemented with a thicker variation such as taglierini or bucatini.
Their Risotto with Black Truffle Shavings and Lemon came short of our expectations, the scent of the creamy sauce gave us a good first impression of the dish. However the sauce was lacking as it could have been much more richer and concentrated and was a disappointment as the dish was well put together and there was a rather generous amount of black truffle shavings on the pasta.
Moving on to the main course, the restaurant offers customers a choice from the two headliners- either beef or fish. The headliners include a Slow-Roasted Tajima Wagyu Beef Oyster Blade, accompanied by red cabbage and wine jus that has been slow roasted to perfection to the point that the protein is so tender that it cuts apart easily with the slightest pressure from the knife. However the red cabbage has a rather huge contrast of flavour that might shock customer's taste buds if they are not used to it. If there are any customers who are unable to take red meat or are on a pescetarian diet, the Pan-Seared Cod Fillet with sauteed baby spinach with a crustacean emulsion is a healthier yet equally delicious alternative to the beef that is guaranteed to leave customers satisfied.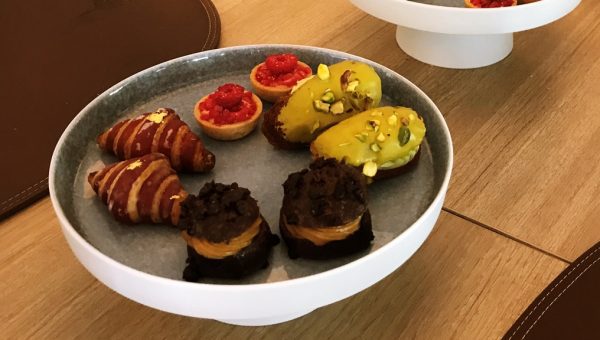 Round off the meal with desserts with a Warm Berry Compote or an all-time favourite Tiramisu or a classic refreshing Italian Sorbet. All dessert options include a delicate selection of petit fours served with a spritz of edible scent exclusive to Mandarin Oriental, Singapore. It comprises of mellow notes of cinnamon, star anise and nuts that is characteristic of a true Italian pastry shop.
Dolce Vita's Sunday Brunch is priced at S$58 per person inclusive of one dish and dessert; S$68 inclusive of the affettati buffet along with one dish and dessert; S$78 inclusive of the affettati buffet along with and two dishes and one dessert. Customers have the choice to opt for an unlimited flow of Nino Franco Prosecco for three hours at an additional cost of S$48.
Dolce Vita is located at the Mandarin Oriental Hotel, 5 Raffles Ave, Singapore 039797.
Dolce Vita's brunch is only available on Sundays from 12pm-3pm.
For reservations, please call: +65 6885 3500 or visit: https://reservations.mandarinoriental.com.