Fall in Love this Valentines Day at Level 33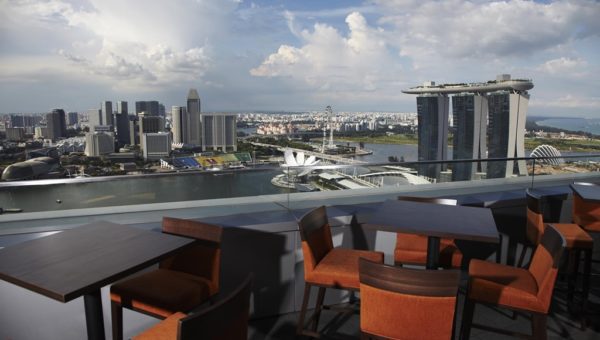 Gorgeous view of Marina Bay and exquisite three-course menu designed to set your mood this Valentine's Day.
Relish on a lavish one-night only dinner at LeVeL33, the world's highest urban craft brewery and modern European kitchen specially prepared for you and your partner.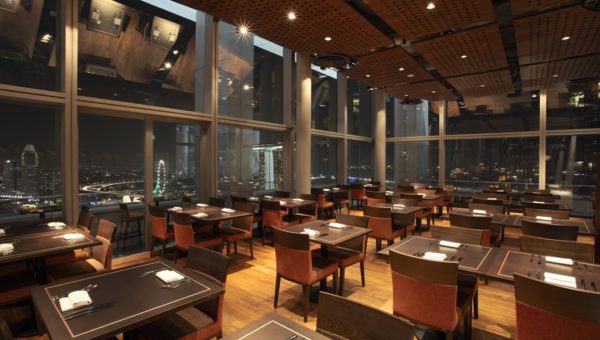 Level 33's culinary team has prepared an extensive selection of starters to suit the most discerning diners. Options include the Beef Tartare, The premium Japanese amberjack, more commonly known as Hamachi, for cheese lovers, the third option is a must, the silky smooth texture of the Burratina, when sliced open cascades a creamy mousse, is an indulgent delicacy for cheese fanatics. The silky cheese is topped off with finger lime, curry leaf, a tomato gel and chargrilled milk.
Another vegetarian option is the stunning union of garden herbs, Black Celeriac, artichoke and parsnip, sprinkled with truffles – a clean and simple dish that brings out the best of its fresh ingredients.
For Mains, there are four selections to ensure all tastes are catered for. First is The Beef Short Rib, cooked to absolute perfection, with its tender meat easily pulled away from the center bone served with a comforting side of potatoes, creamy milk, and mustard sauce. The next main, a succulent Lobster, bursting with sweetness of the ocean. The team takes a modern spin on the dish by pairing it with a potato espuma – the cradle of molecular cuisine and droplets of ash emulsion. The third main, the Lapsang Souchong tea infused Duck, offering an Asian fusion alternative. The clean and slightly cool smoky aroma of the premium black tea, Lapsang Souchang from the Fujian province of China, spices up the flavour of the tender pink duck meat. Slices of juicy cucumber and a tangy labne add a refreshing touch to the plate.
For a meat free main option, the Risotto, is another classic delight. Savour this exemplary combination of bold flavours – the rich earthy taste of porcini mushrooms, piquant Parmesan cheese, topped off with a runny, poached organic egg.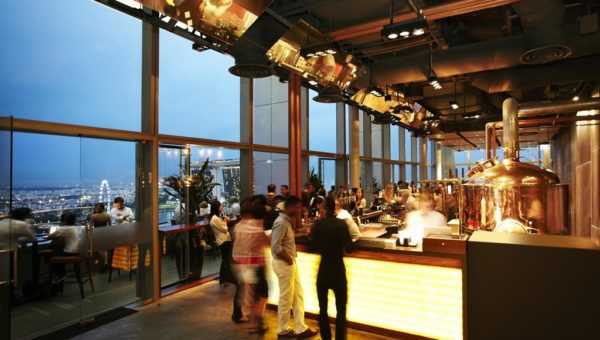 End your meal with one of the three delectable sweet creations by the Chef. A crisp, light Meringue adds crunch to the sinfully creamy Crème Patisserie, matched with a chilled berry curd, crisp chocolate and a whiff of aromatic lavender scent. The second is an elegant concoction of fruits, bringing together Berries, pine parfait, berry sorbet, lime curd as well as sweet chamomile. An invigorating blend of zesty flavours. The final creation is a cheese indulgence, comprises a fine selection of New and Old World Cheeses paired with an assortment of fresh fruits served on soft, thin lavash, and a generous drizzle of honey to sweeten the deal.
The Valentine's Day three course set dinner is available exclusively only on 14th February 2017, at only $88++. Wine and beer pairing is also available at additional $30++ per pax.
Level 33 is located at 8 Marina Boulevard 33-01, Marina Bay Financial Centre Tower 1, Singapore, 018981
For Bookings or Enquiries please call +65 6834 3133.