Fatburger: Hollywood's Iconic Burger Stand Opens Two Outlets in Singapore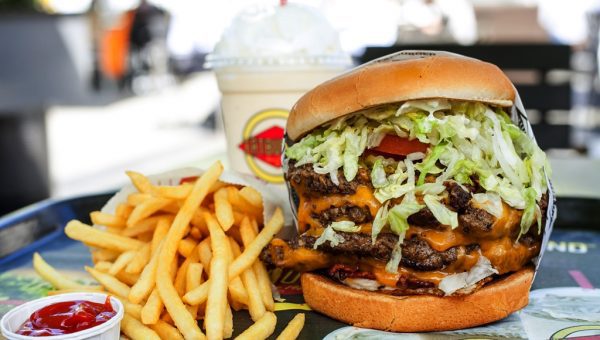 CONTENT: Yiew Kai Jie
Burger lovers in Singapore should start rejoicing as Fatburger, the iconic burger joint in Hollywood has officially arrived in Singapore and opened two outlets- one in Novena@Velocity, the other in KINEX mall in the east. Known for its thick and juicy hamburgers, Fatburger massive offerings have earned themselves a cult following all around the world that includes various Hollywood celebrities!
At each Fatburger outlet, each burger is carefully cooked to order- just the way you like it to be done! Customize the buns of your burger by choosing from an array of brioche, wholemeal or gluten-free buns! All of the ingredients are fresh and the beef patties themselves are always chilled but never frozen, ensuring no chance of encountering a nasty case of freezer burn once you bite into a juicy burger!
Opt for The Original (S$7.90) if you are looking to chow down on a classic burger and just need to satisfy that hankering for a good old-fashioned burger. For those who are looking out for their waistlines, jazz up that keto diet with the Skinnyburger (S$7.50) with the buns being replaced with succulent beef patties for more protein goodness. For the brave wannabe food competitive eaters that want to make their mark on food history, take on the four-patty Quad Burger (S$15.90)- a towering burger that is not for the faint-hearted! There isn't any time limit on devouring this beast, just have your friend or staff witness you finishing the burger and you'll earn a certificate and have your picture put up on the Wall Of Fame for all to see!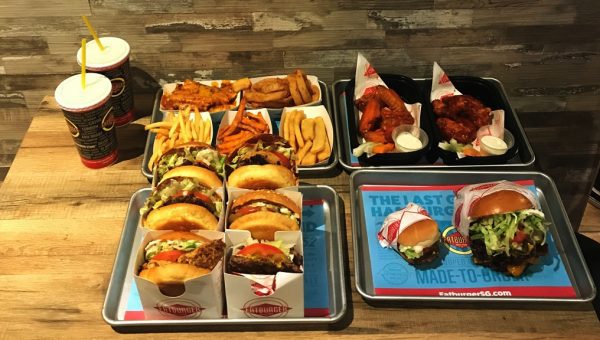 No burger meal is complete without fries! At Fatburger, you'll be able to enjoy Fat Fries (S$3.90), Skinny Fries (S$3.90), Sweet Potato Fries (S$5.90) or Chilli Cheese Fries (S$5.90) that are all made with quality U.S potatoes. If fries aren't what you're looking for, opt for their homemade onion rings freshly made on a daily basis!
Apart from the burgers, Fatburgers also doles out a wide array of chicken tenders and seven signature sauces for the protein to be dipped in. Choose from sweet, spicy or the tongue-numbing, sweat-inducing death valley sauce! Once you're done with the meal, wash down the food with their rich, creamy milkshakes that are all made with real hand-scooped ice cream. Regardless if you like the rich taste of chocolate or the soothing taste of a classic vanilla milkshake, there's always a milkshake to suit everyone's palate!
Fatburger is located at KINEX Mall, #01-70/71/72, 11 Tanjong Katong Road, Singapore 437157 and Novena@ Velocity, #01-08/09, 238 Thomson Road, Singapore 307683.
Fatburger is open daily from 10am-10pm and 7.30am-10 pm respectively.