Five F&B outlets to check out at the new Paya Lebar Quarter
CONTENT: Yiew Kai Jie
Unless you've been living under a rock for the past few months, or are still queuing for that Shake Shack burger at Jewel, a new shopping mall has opened up in the eastern hub of Singapore that has seen many Singaporeans flocking towards Paya Lebar to check out the various new F&B and retail outlets that have set up shop there.
The new Paya Lebar Quarter (PLQ) mall is part of an initiative to transform Paya Lebar into a vibrant business and lifestyle hub. Many popular brands have already claimed their stake at the mall such as Haidilao Hot Pot or Starbucks Reserve™, but there are some noteworthy brands that you should check out before they get swamped by the overeager crowds.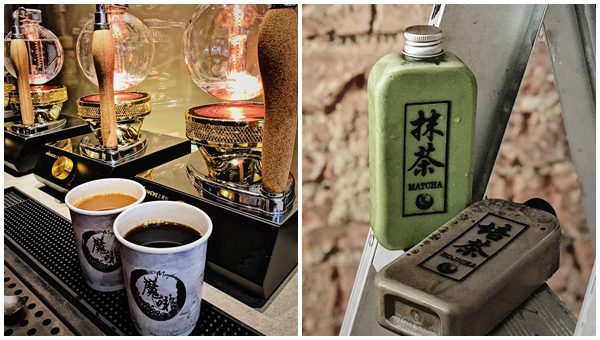 Morphine Coffee is an independent local micro-roasting coffee kiosk that focuses on local coffee and tea brews. The beverages are made with innovative techniques, finest ingredients, and with varying roasts and blends, all whilst still paying homage to the culturally rooted recipes and brewing concepts of local coffee while ensuring that the coffee is still affordable for the general populace. With a key focus on sustainability and incorporating innovative technology to brew the perfect cup of coffee to the masses, Morphine Coffee is looking to be the next hottest thing for anyone looking for a cup of kopi before they start their day at work!
Highlights: Hojicha Latte ($5), Speciality Cold Brew No.18 ($5.50)
Mom's Touch Chicken & Burger has set up its first store in Singapore at PLQ as part of its expansion plan into the Singaporean market. Originally based in South Korea, the fried chicken chain intends to bring back the original way of preparing food with just a touch of TLC- just like how your mother, ah ma or makcik used to prepare dishes at home when you were just a child. Mom's Touch has always impressed their customers not with how fast they push their food out to you, but ensure that quality and freshness are their top priorities. Its chicken is hand-battered and hand-breaded in the kitchen and marinated with Mom's Touch very own special blend of seasoning for a fuller, tender and juicier taste. This formula along with the resoundingly satisfying crunching sound that you make while biting into a piece of chicken has brought the brand great success in South Korea.
Highlights: Fried chicken combo($8.20), Spicy thigh burger ($6.70)
Hailing from the island nation of Taiwan, Fong Sheng Hao has opened their first overseas outlet in Singapore at PLQ with the goal of bringing you back in time to a traditional breakfast cafe setting by creating a great visual and comfortable dining experience that will bring out a rush of nostalgia. Additionally, the store also provides visual information whereby customers are able to view posters about the ingredients they use and how they differentiate their product from their competitors. Personally, we have found their buns to be extremely full of flavour and the fillings in the bun are extremely generous and hefty. We have lovingly dubbed their pork buns to be the "Taiwanese Egg Mcmuffin" because of how similar they are in terms of texture and taste profiles.
Highlights: Pork Egg & Cheese + Coffee ($7.30), Taiwan Special Pork Patty + Coffee ($7.30)
Elemen has already garnered a reputation for itself in Singapore by focusing on a modern interpretation of natural and meatless cuisines. The restaurant dedicates themselves to nurture the well-being of its customers with the use of natural and wholesome ingredients. The new outlet at PLQ will introduce new dishes that can only be found at their PLQ outlet, so do check it out as the vegetarian/vegan food trend is currently at its peak.
Highlights: Sizzling Quinoa Brown Rice ($15.80), Five Elements Soup ($9.80), Wild Mushroom and White Truffle Pizza ($16.80)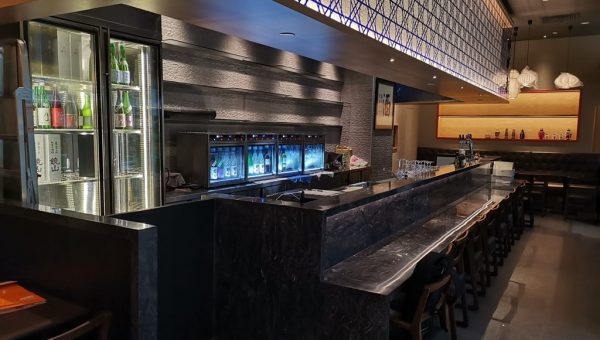 If you're hankering for Japanese cuisine or you're a sake lover, Hibiki Sake Bar & Dine focuses on pairing glasses of sakes with yakitori skewers in order to give customers the ultimate affair in serving quality sake and delicious Japanese yakitori. To ensure that their food is delicious and safe, they carefully select high-quality ingredients and strictly inspect their supplies down to their production source. The bar also stockpiles various brands of sake that simply cannot be found anywhere in Singapore, so this is definitely a place to visit for a nice cold glass of sake.
Highlights: Kagamiyama Junmai Sake ($9 per glass, $35 per carafe), Yakitoris ($2.80++)
PLQ is having their official grand opening on 24 October 2019 and there are more outlets that have yet to officially open, so stay tuned as more stores including Wursthans Switzerland (first outlet in Singapore serving Swiss sausages) are bound to open soon!