Froth Reopens at Ascott Raffles Place
CONTENT: Samuel Low
PHOTOS: Chai Chok Keun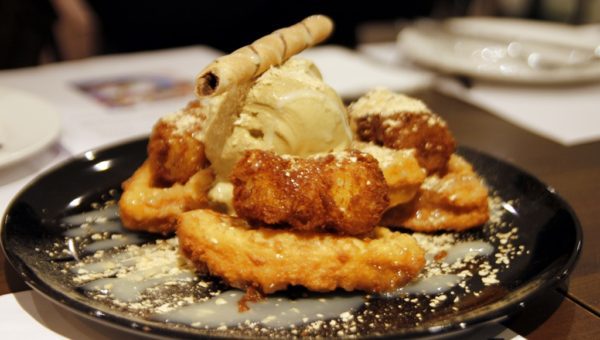 Now located at Ascott Raffles Place, the newly revamped 140 seat Froth exudes a minimalist vibe and offers a new menu with Asian fusion cuisine and all-time favorites.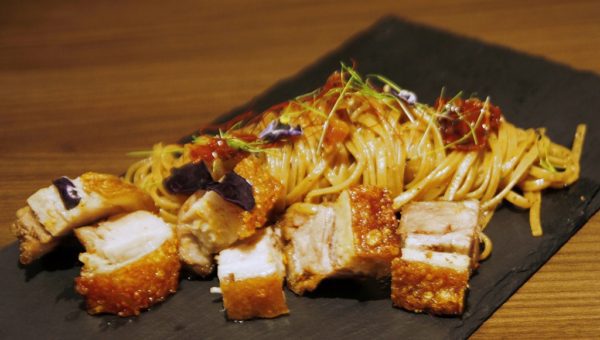 Start off your meal with the highlight of the appetizers Oriental Duck Salad – a perfect gathering of roasted duck, smoked duck and duck confit in a spring roll all dressed in citrus plum dressing.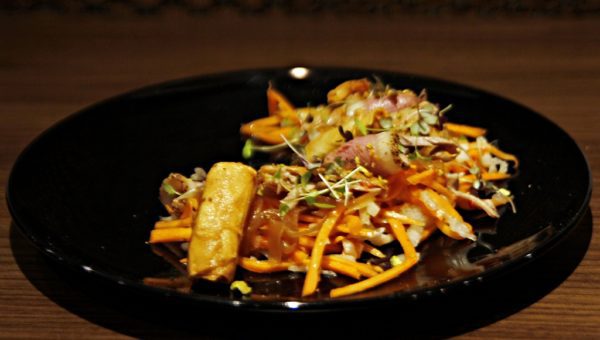 Choose your favourite Mains which include Beef Carpaccio – thin wagyu beef slices enlivened by the piquant truffle mayonnaise. Hazelnuts, sundried tomatoes, baby cresses with hazelnut dressing also accompany the carpaccio, SioBak Aglio – homemade slow roasted tender pork belly with delightfully crisp crackling combined with bak-kwa-inspired honey pork bacon and served alongside with chilli linguine and Five Spice Wagyu Patty Burger – traditional ngoh hiang, but with a wagyu twist and the patty wrapped in crispy beancurd skin, completed with baby arugula, tomatoes and soft brioche burger buns.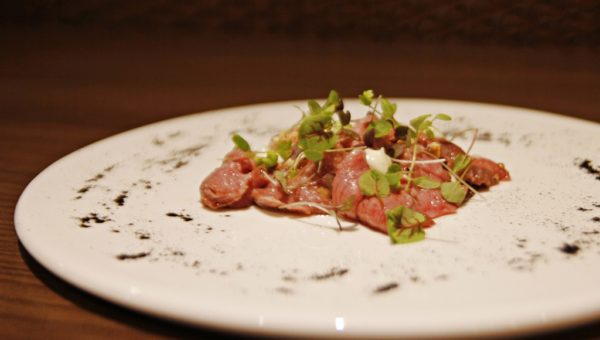 End the meal with their new dessert, the French Toast Waffle – waffles are half-cooked in waffle iron, then coated with in-house French toast batter and deep fried to perfection, drizzled with condensed milk and topped off with cereal flakes and a scoop of gourmet ice-cream.
Good news for kids aged 10 and below, the kids menu is now available and with every purchase of a main course on weekends, one kid will get to enjoy a kid's meal for free.
Froth is located at No. 2 Finlayson Green Ascott Raffles Place Singapore Level 2 (S) 049247 and open for Breakfast from 7am to 1030am, Lunch & Dinner from 1130am to 10pm.
For more information or reservations please visit www.froth.sg or call +65 6336 1228