Kafe Samsa: The Nomads Newest Café Concept Focusing On Central Asian Delicacies, Spices, & Spreads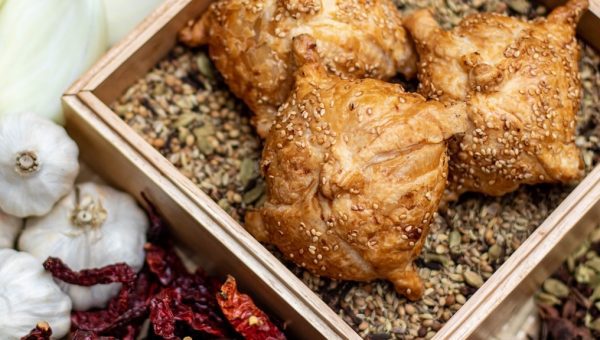 Content: Michelle Ng

The Nomads prides itself on bringing you on a gastronomic journey along The Silk Road trail, with their dishes revolving around modern Central Asian flavours. As we move towards a shop-and-go dining lifestyle, The Nomads launches a new concept to complement their restaurant – Kafe Samsa.

The all-day concept focuses on the samsa (also known as samosas), a traditional flaky puff that is stuffed with meat and vegetables. Wrapped in delicate layers of pastry, the insides of the puff soaks up the flavourful juices from the filling whilst remaining crunchy on the outside for the perfect combination of crunchy and moist in every bite.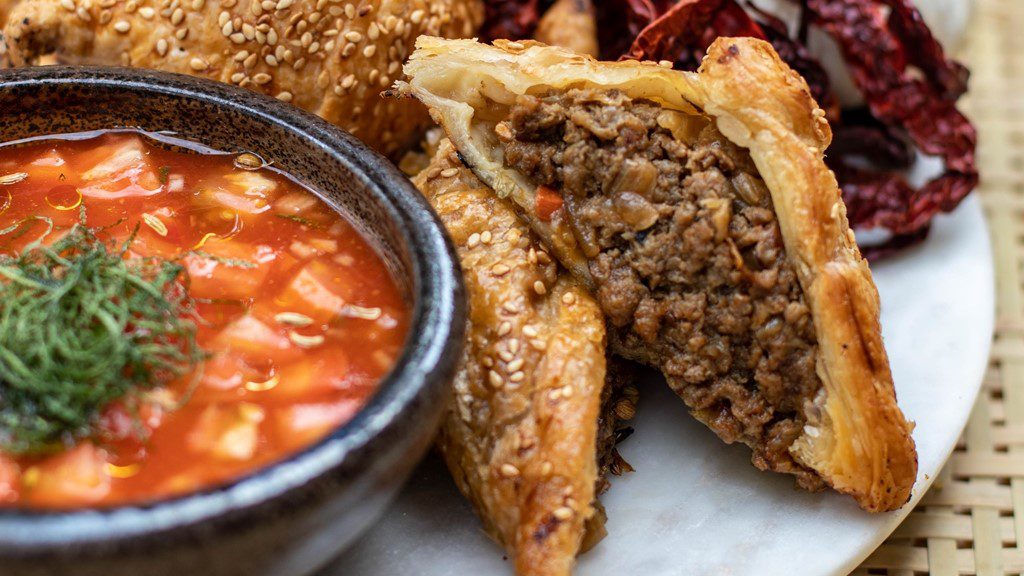 There are five different flavours to choose from; go for the lamb or chicken samsa for that signature traditional puff full of fragrant spices and meat, the wagyu beef is The Nomads' take on a beef stew in a mini-pie that is sweet and spicy, and vegetarians can also enjoy the mushroom and lentil samsa full of umami and sweet onions. If you have a sweet tooth, there's also an apple flavoured pie for an aromatic dessert! Kafe Samsa also has a range of traditional sweets like Georgian Candy and Russian Honey Cake to explore the other cuisines that Central Asia has to offer.

Samsas are usually enjoyed with a cup of tea, and you can take away some artisanal tea blends for the full nomadic experience. Choose from Ginger Pear, Rooibos, Grand Cru, Toffee Time, and Secrets. Toffee Time is on the sweeter side and pairs well with the savoury puffs. Ginger Pear has a spicier edge, and is good for warming up the soul on rainy days.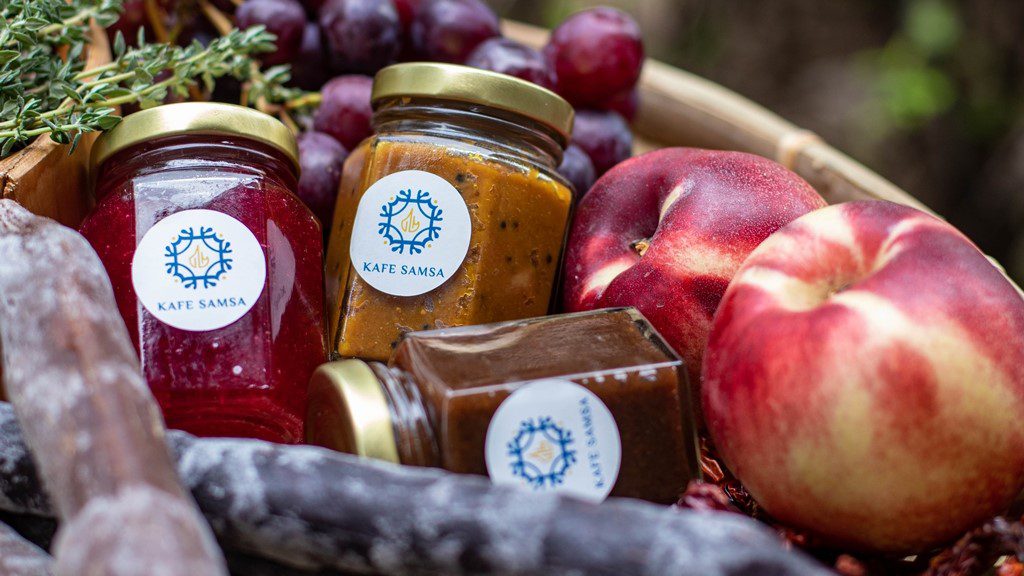 Besides snacks, Kafe Samsa also has a retail nook with spreads, butters, and pre-mixed spices that you can take home. The Nomads' famous Seaweed Butter is available in bottled jars, and now you can enjoy it anytime you want at home! The Hunter's Butter is made with the fats of Wagyu Aged Beef, and gives a umami edge when paired with sliced meats on bread. Other spreads like Apricot Jam and Coriander Spiced Strawberry Jam.

If you like trying new spices when cooking, you might be interested in their premixed spices. The Adjika Spice is a red pepper spice great for marinating meats, or you can try the Khmeli Suneli Spice, also known as the Central Asian's version of five spice, in a homely chicken stew or as vegetable seasonings.

Available for takeaway and delivery on Chope, FoodPanda, and NinjaOS. Open daily from 11.30am-2.30pm and 6pm-9.30pm.

Kafe Samsa
70 Telok Ayer St, Singapore 048458