Live Wild and Free with the Untamed Spirit of the Forest with Tënu Gin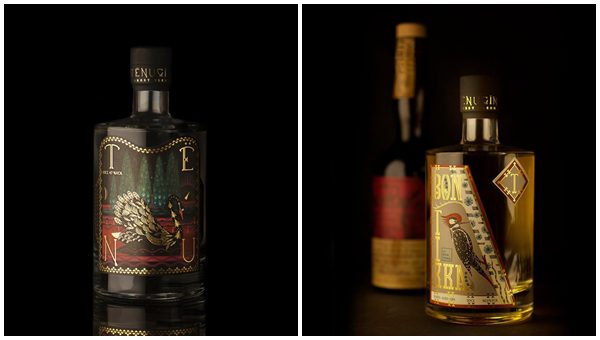 Gin enthusiasts in Singapore can finally breathe a sigh of relief as a new premium gin has made its way to Singapore all the way from Finland! experience awaits them at exclusively selected cocktail bars in town. Tënu Gin is a premium gin that has been crafted from rare wild forest ingredients found deep in the wilderness of the Finnish Taïga – the last primitive, untamed forest in northern Finland. Tënu's slogan, 'The Spirit of the Forest' describes the brand's effort to pass on the magical connection when one reconnects with mother nature.
Tënu Gin takes its inspiration and botanicals from the depths of the dark and vast forests in Finland and is distilled and bottled by Finnish monks in the Valamo Monastery Distillery in Heinävesi, Finland. Utmost care is taken to keep the spirit's communication alive with its origins, the virgin forest. The ingredients are only found during the cold and dark winter and the midnight sun of the almost endless Finnish summer and has a very special character that gives Tënu Gin its distinct flavour profile of an elegant, balanced, floral flavour.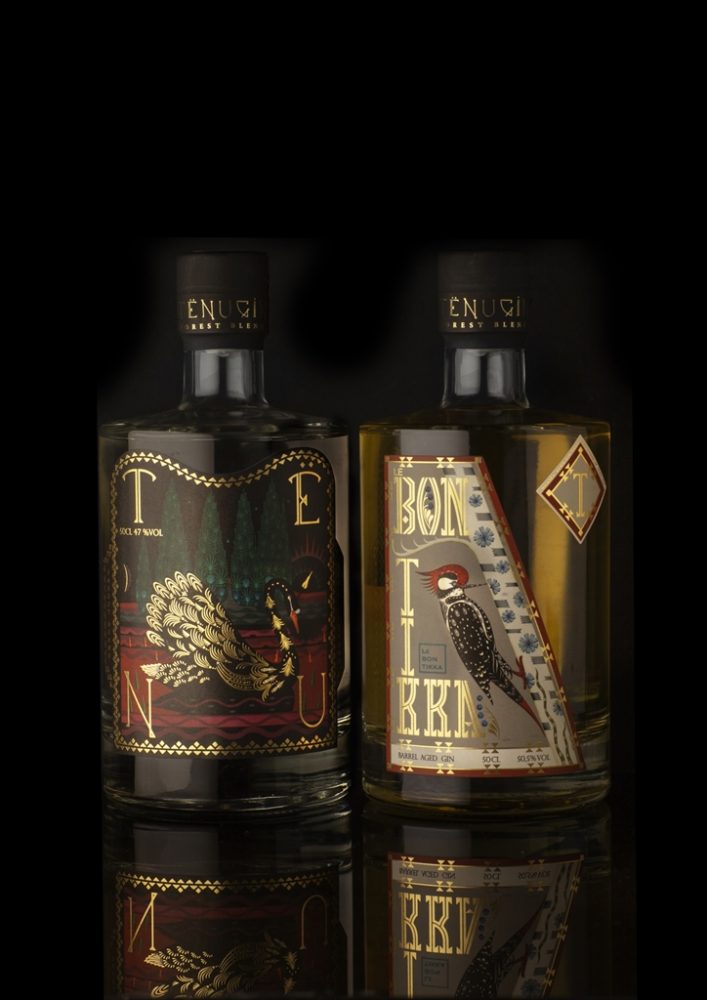 Tënu Gin – Forest Blend
Tënu Gin – Forest Blend is distilled with juniper and lingonberries, arctic rose petals and rare aromatic roots. The stunning label of Tënu was designed to represent the myths and stories of the magical folklore of Finland. The black and gold Swan of Tënu reminds gin consumers that there's more then meets the eye then just simplicity and lightness in the Nordic gin experience.
Le Bon Tikka – Barrel Aged Gin
Le Bon Tikka is a modified version of the normal Tënu Gin – Forest Blend. The molasses-based maceration is made with juniper berries, bilberries, wild arctic rose petals, fennel seeds, and citrus peel. After a period of distilling in a copper pot, the gin is aged in medium toasted new American oak barrels for a period of six months.
The gin is only available exclusively at selected bars in Singapore, BeGIN Bar, Alchemist Beer Lab, Monte Carlo Boys, The Cooperage, Olivia Restaurant & Lounge, and Manhattan Bar, before being progressively introduced to other cocktail bars and restaurants in Singapore.
For more information, please visit www.tenugin.com