Menya Kanae Brings Hokkaido-Style Prawn Ramen To The Streets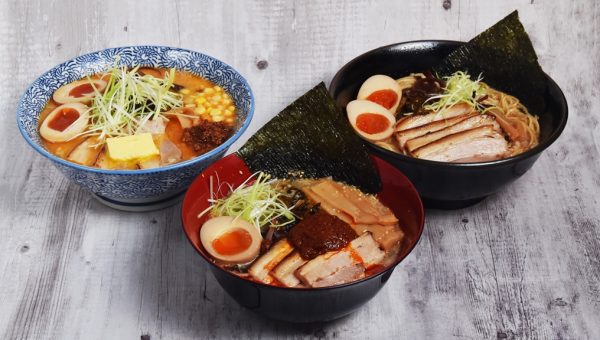 Content: Michelle Ng

A short walk less than 5 minutes from Novena MRT is Menya Kanae, a small Japanese diner that's a café by day and a restaurant by night.

Each region in Japan is famous for their ramen, and the Hokkaido region is famous for their miso soup broth. Menya Kanaea brings both Hokkaido-style miso ramen and other popular Japanese classics like whisky highballs and Japanese sandwiches.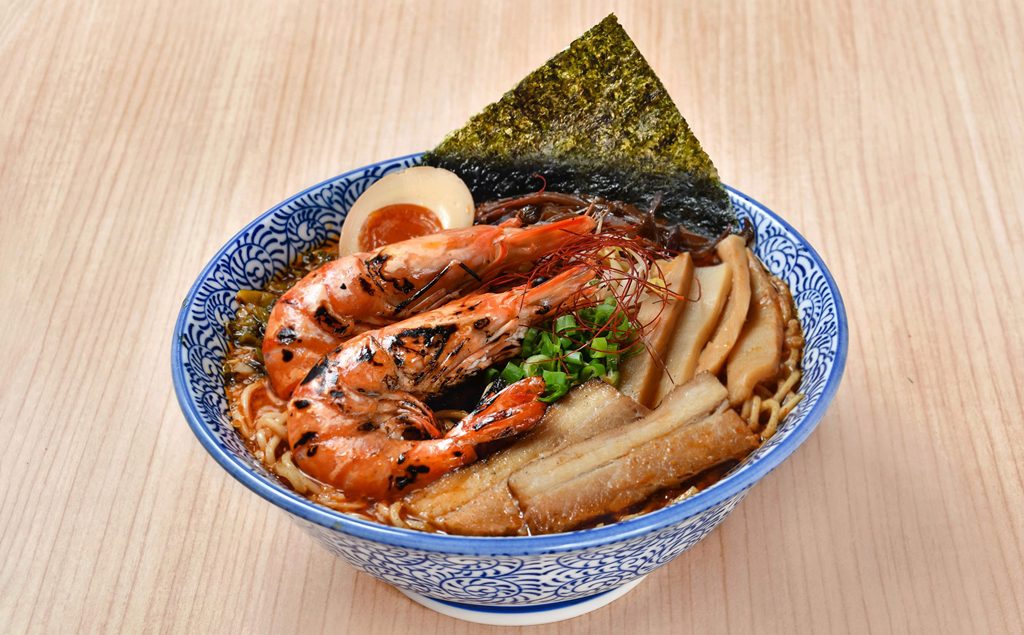 The highlight of Menya Kanae is none other than their signature Tokusei Sapporo Ebi Tonkotsu Ramen, which comes in both the spicy and non-spicy versions depending on your preference. The umami-filled broth is boiled for hours to bring out the sweetness of the big prawns and the richness of the pork bones, and is served with two flame-seared Tiger prawns, tender chashu slices, and half an onsen egg with the glistening yolk.

The non-spicy version allows you to taste the sweet-savoury of thick prawn soup, while the spicy one is mixed with Menya Kanae's Original Red Spicy Paste that adds some spice and burn. The spicy paste is a slow burn that doesn't destroy your mouth, allowing you to bask in both the chilli kick and the richness of the soup.


The other highlight is the Birikara The Spiciest Miso Ramen. Set your tastebuds tingling with a rich miso broth blended with two types of Red Spicy Miso Paste featuring 8 types of spices including a tongue-numbing one. We call this the mala version of ramen, with this bowl even more spicy than the last. The thick cut of chashu is tender to the bite, with juicy slivers of fat encased in meat that soaks up the numbly yummy soup.

If that sounds a bit too much, try the classic Sapporo Ebi Chasu Ramen or the Ebi Chashu Ajitama Ramen, both available in spicy and non-spicy variations.


The star at Menya Kanae is the ebi, and they also have a delicious Signature Handmade Ebi Tartar Sando. A thick and juicy ebi katsu where you can actually bite into the juicy prawn bits is sandwiched in between grilled Hokkaido milk bread and seasoned with handmade mayo. Served with a side of fries, the sando makes for a quick and fast meal or snack midday.

Meant to be a café by day and izakaya by night, the drinks menu is filled with both refreshing coolers and alcoholic spritzers. Try the Kinomitsu Matcha Milk Tea, which is a thick, sweet concoction with warm and chewy tapioca balls sure to satisfy the sweet-tooth in you, while the fruit tea is perfect for sharing on both hot and cold days. At night, indulge in a pint or the ultimate Japanese favourite, a highball.


Menya Kanae
275 Thomson Rd, #01-08, Singapore 307645
Sun – Thu from 11am – 9:30pm
Fri & Sat: 11am – 10pm