Mitzo Creates Four Signature Cocktails Exclusively for Singapore Cocktail Festival 2018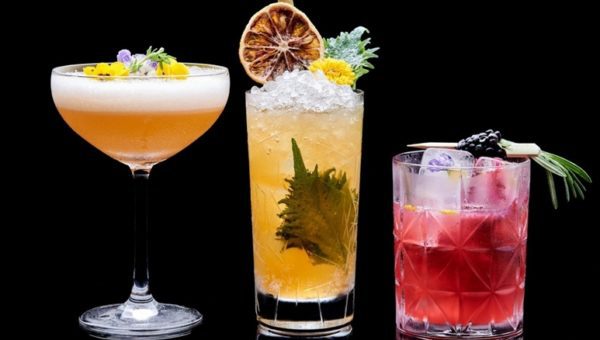 CONTENT: Andrew Kho
IMAGES: Mitzo/ Luxe Multimedia
One of Singapore's highly anticipated event – Singapore Cocktail Festival returns this year from 4 to 13 May 2018 infront of Victoria Concert Hall.
In conjunction with the festival, Mitzo's Head Bartender, Azlam Kadir, has created four signature cocktails exclusively for this year's festival. Drawing inspiration from Mitzo's contemporary take on Cantonese cuisine, these four cocktails boast strong Asian flavours, and each uses ingredients popular in Traditional Chinese Medicine such as goji berries, red dates, herbal tea, chrysanthemum, ginseng and ginger.
Here are Mitzo's Four Signature Cocktails:

Garden of Eden: This El Espolon Blanco Tequila based cocktails is infused with Eight Treasure Tea, Maraschino Liqueur, lemon juice, chrysanthemum syrup, jasmine water and topped with egg white. The Egg quite is quite frothy and thick which you wouldn't usually find in cocktails. We loved how the Egg white balances the flavour of the entire cocktail.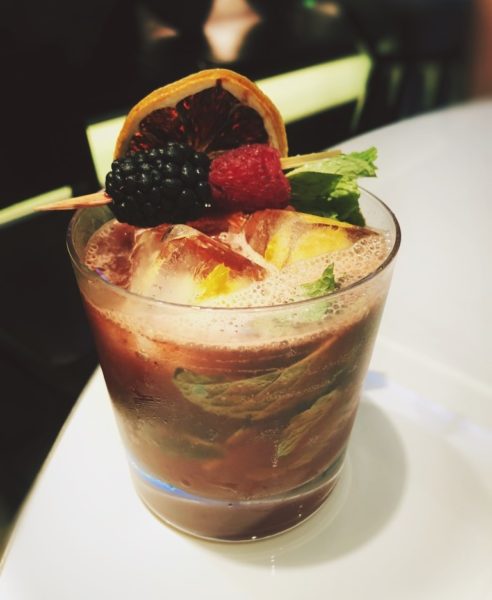 Oriental Dews: This is the lightest and easiest to drink amongst all four cocktails. This is a refreshing cocktails using The Botanist Gin as a base with fresh blackberries, lime juice, homemade goji berry syrup, black herbal tea and a few dashes of Aphrodite Bitters.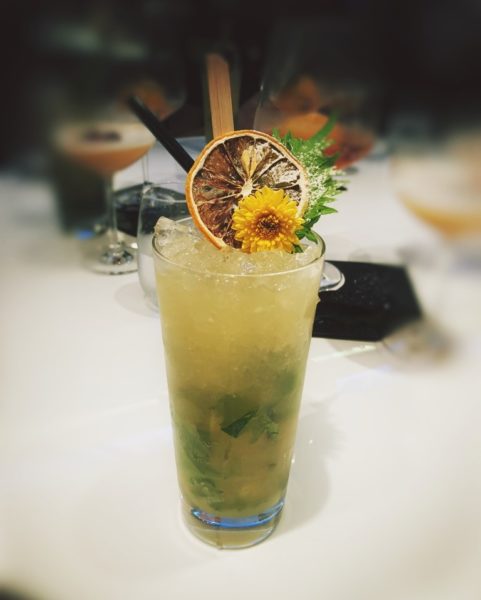 Shiso Mojito: Mitzo's own version of all-time favourite Mojito, this Mojito is using fresh shiso leaves instead of the usual fresh mint. This Rum based cocktail is mixed with shiso liqueur, lime juice, sugar syrup, shiso leaves, ginger ale and rum infused Osmanthus. A refreshing and cooling drink for anyone who loves Mojito.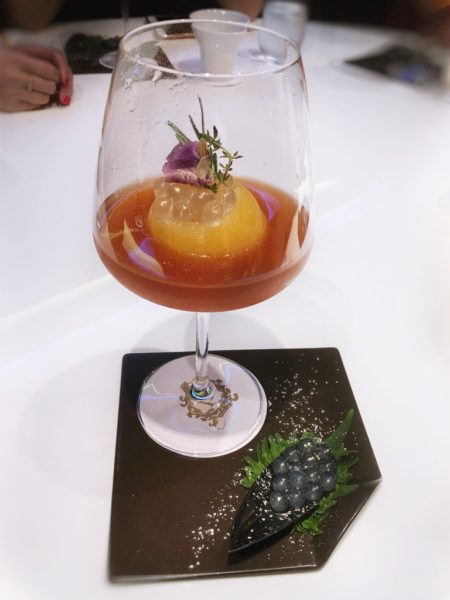 Camillo Island: The name plays homage to Count Camillo, who created the beloved Negroni and the sunny island of Singapore, home to the Singapore Sling. Amongst all four, we loved this the most. This Gin Mare Campari base is infused with longan-red dates tea, topped with pineapple soda and hibiscus water and in the middle is the Orange Ice which when it melts will eventually slowly balance out the bitterness of the drink.
The Garden of Eden, Oriental Dews and Shiso Mojito will be available at the Festival Village at Empress Lawn from Friday, 4 May to Sunday, 6 May while Tthe fourth drink,Camillo Island will be available at Mitzo Bar, Grand Park Orchard throughout the festival.
Grand Park Orchard Hotel, home to Mitzo, is this year's official Festival Hotel and is excited to welcome a host of regional bartenders throughout the festival.
Mitzo is located at: Grand Park Orchard, Level 4, 270 Orchard Road, Singapore 238857
For more details please visit: www.mitzo.sg or www.singaporecocktailfestival.com