Octopus Distribution Networks to Exclusively Distribute Accolade Wine's Award-Winning Wines in Singapore
Octopus Distribution Networks, one of Singapore's leading beverage distributors is now the exclusive distributor of award-winning Grant Burge, Hardys and Mud House wines in Singapore. These distinguished labels are owned by Accolade Wines, one of the world's leading global wine producers.
Accolade Wines' Australian operations deliver approximately 34 million cases to over 140 countries annually. Led by some of the most highly awarded winemakers with a collective experience of over 200 years in winemaking, Accolade Wines' portfolio offers some of the world's most recognisable and loved wine brands. Accolade Wines ensures that all of their wines are treated with care and respect by the winemakers to offer consumers top-quality New World wines that range from everyday drinking choices to premium bottles that are only meant for special occasions.
Peter Dixon, Regional Managing Director of Asia and Global Travel Retail for Accolade Wines said, "We are in a people-centric industry and as custodians of some of the world's most admired wine brands, we are passionate and committed in bringing customers amazing quality wines across the board from our commercial to luxury ranges. Our partnership with the aptly-named Octopus will result in strategically creative forms of outreach to previously unexplored markets such as convenience stores located in the heartlands of Singapore."
Mud House
New Zealand's Mud House is known for producing single varietal wines. Their collection of core and single vineyard wines features everyday and premium table wines with consistent texture and flavours. Their wines are made with fruits sourced solely from the trophy-winning Claim 431 Vineyard in Bendigo, Central Otago that is well known for producing excellent Pinot Noir wines. Its limited edition Single Vineyard Pinot Noir 2017 strongly embodies that repute with its fruity scent followed by dark berry and rich cherry notes that gradually finishes on a warm oak spice that would go well with common proteins such as chicken or salmon.
Apart from the reds, Mud House's outstanding Single Vineyard Sauvignon Blanc 2018 features a fruity scent filled with characteristics from blackcurrants and grapefruits that transforms into a lightly sweet finish on the palate with a botanical finish. This vintage is perfect for pairing with dishes that feature seafood or salads as the flavour of the wine will not overwhelm the main star of the dish and give it a boost of flavour on the diner's palate.
Hardys
With over five generations of experience in winemaking, Hardys is regarded as the father of the wine industry in South Australia, with its wide range of entry-level to luxury wines that include The Riddle, Heritage Reserve Bin, Thomas Hardy and Eileen Hardy.
Hardys believed that by blending grapes with different characteristics it would compliment and enhance the wine as a whole due to the qualities of each region. Thus began Hardy's rich blending heritage: with each new blend, a unique code was created starting from A001 and labelled Heritage Reserve Bin or HRB.
One such example is its Riesling 2018, for which fruit was sourced from premium vineyards in Clare Valley and the Tasmanian viticultural regions. Incorporating the best flavours from both regions, this white wine contains intense scents of fresh kaffir lime, notes grapefruit and a hint of citrus that results in a balanced light yet dry and slightly sour finish on the palate.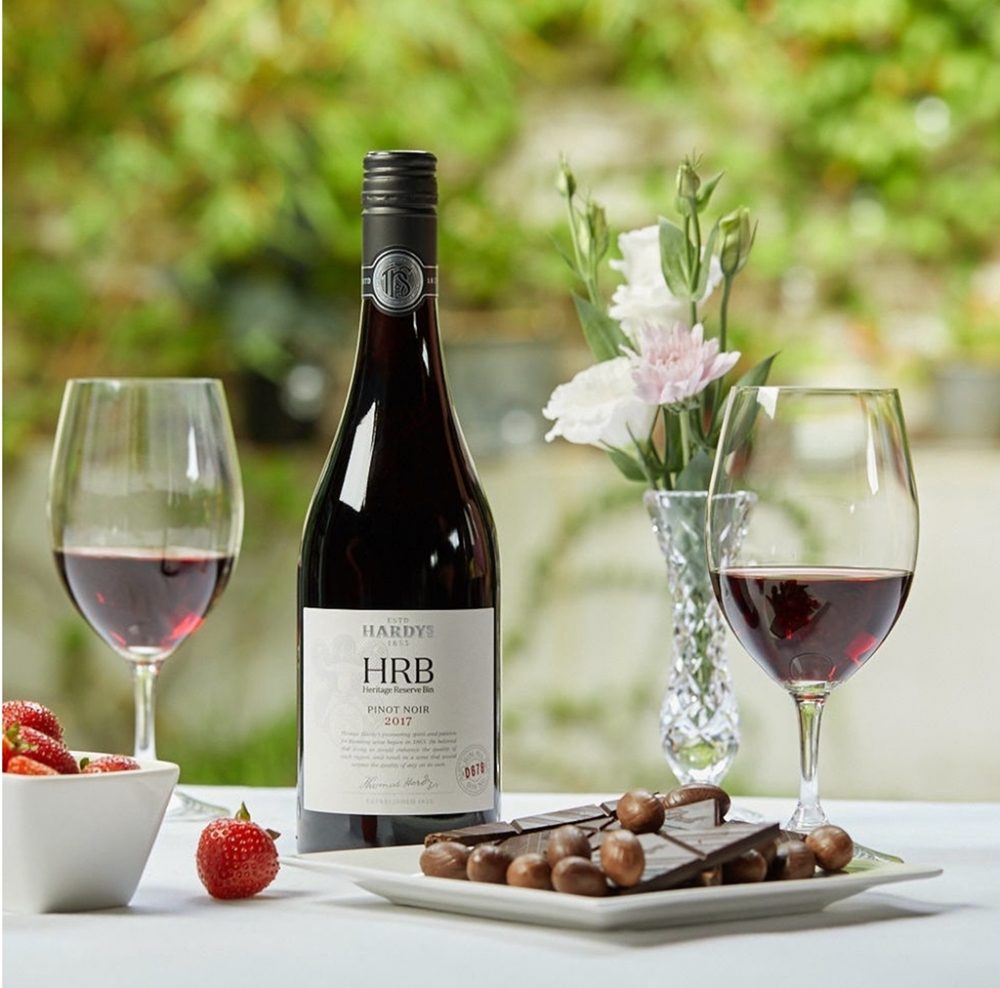 Grant Burge
Located in the heart of South Australia's celebrated Barossa Valley, Grant Burge's has a wide range of wines under its portfolio that include the award-winning Meshach, Filsell and The Holy Trinity ranges.
Their Icon Wines range are handcrafted from aged vineyards that are more than 90 years old and are ideal for cellaring. The Grant Burge Meshach Shiraz 2012, is named after Grant Burge's great grandfather, holds an outstanding classification from Langtons. This is a concentrated and intense wine with aromatic notes of plum, mulberries, dark chocolate, accompanied by firm tannins with a fruity sweetness that pairs well with grilled meats or cheese. This range will age gracefully over the next 15 years and is perfect for wine connoisseurs.
Taking intensity to a whole new level, the Filsell Shiraz 2016 displays aromas of liquorice, plum, raspberry, dark chocolate and vanilla followed with a full-bodied palate of plum, dark chocolate with just a hint of spice as it goes down the gullet. The wine can be kept for up to 20 years after purchase and has to be decanted for at least an hour to allow the wine to breathe and is best paired with rich beef dishes such as a tenderloin or beef cheeks.
From now until 31 December 2019, wine lovers can also enjoy 10% off Accolade wines on all e-commerce platforms.
Customers may purchase select Accolade Wines on e-commerce platforms such as paneco.com.sg, cellarbration.com.sg, eamart.com and conveniently at retail minimarts like Hao Mart and EZ Home Products Pte Ltd.