Orient Palace: Singapore's First and Largest Dining, Wellness and Entertainment Hub Opens!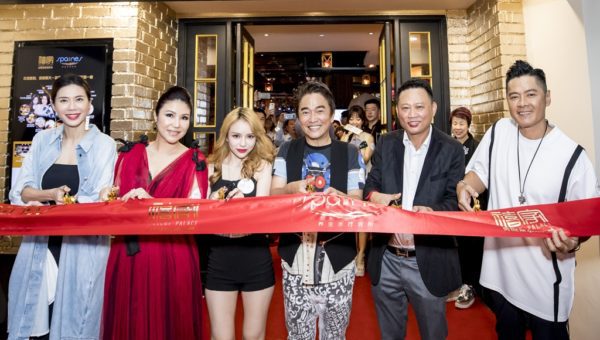 Orient Palace, Singapore's first and largest dining, wellness and entertainment hub located at Annex @ Furama Riverfront, has officially opened last Thursday. This is a place where guests can eat, play, relax and be entertained under one roof. Gracing the Grand Opening are veteran Taiwanese host Jacky Wu (吴宗宪), celebrities Li Nanxing (李南星), Constance Song (宋怡霏)and Candy Chen (陈斯亚). Li Nanxing is the appointed ambassador of Orient Palace.
The 26,000-square-foot Orient Palace comprises two main areas: Orient Palace, a restaurant that offers Nanyang-style and Cantonese dishes, and Spa Nes, where one can enjoy wellness treatments.
A confluence of Nanyang-style and Cantonese dishes at Orient Palace
Located at level 1 and open till 3am daily, the restaurant section of Orient Palace (also named Orient Palace) has a 200-seater main dining area as well as five VIP rooms, each equipped with a karaoke system for a more intimate dining experience.
Orient Palace's kitchen is helmed by Chief Culinary Consultant Chef Fei, winner of China's Celebrity Chef five-star medal and nominated for Annual Best 50 Master Chefs. His specialty lies in Cantonese Cuisine, so expect exquisite handmade Cantonese dim sum, such as Swan Dumpling with Roast Chicken Meat (3 pcs for S$18.80), Chilled Mango Duckling Pudding (3 pcs for S$9.80), 22K Gold Galaxy Snow Skin Dumpling with Blueberry Puree (3 pcs for S$12.80) and Baked Homemade Mini Cheese Tart (3 pcs for S$10.80). These delectable dim sum offerings are only available during lunch 12pm to 2.30pm.
Indulge in a guilt-free beauty dessert for glowing skin, with the Chilled Bird's Nest with Fresh Avocado & Crystal Sugar (S$68). Treat yourself to a nourishing tonic, the Stewed Fish Maw with Dried Scallops & Bak Choy (S$88), available during lunch 12.00 pm to 2.30pm and dinner 5.30pm to 2.30am.
Orient Palace doles out Nanyang-style cuisine and Cantonese mainstays handcrafted with meticulously selected ingredients. Here, guests can tuck into signature dishes such as Traditional Charcoal Roasted Crispy Suckling Pig (Whole: S$258; Half: S$138; Quarter: S$68) with wonderfully crackling skin; and the invigorating Premium Dragon Rib Bak Kut Teh (from $16.80 onwards)— the meat, infused with the herbal note of the soup, slides off the bone! Get a delicious taste of Singapore, with the Old Punggol Black & White Pepper Crab (S$8.80/100gm). This classic dish from Old Punggol is fragrant with Sarawak's specialty grounded white and black pepper, signature spices, and is full of wok hei aroma.
Revel in live entertainment from top celebrities and budding artists
While tucking into the Nanyang and Cantonese cuisine, be regaled by performances from international celebrities and budding artistes. Equipped with a full live band set-up complete with lights, display and sound system, the stage is set for an exceptional dining and entertainment experience. Popular singers and bands have been invited to perform at the venue — be sure to keep your eyes peeled for the star-studded line-up! Live band performances start from 9pm to 3am.
Pamper yourself at Singapore's biggest spa in town, which offers transit lounge services
Located at level 2, Spa Nes is a sanctuary that focuses on wellness for the body and mind. One stop destination for wellness services that offers Southeast Asian healing therapies, luxurious spa facials and polishes, body massages and even barber services. In addition, it is one of the first spas in Singapore to offer TCM consultations by certified TCM practitioners.
Here is where you can enjoy an invigorating Spa Nes Signature Massage — the masseuses will use a special concoction of orchid essential oils with unique techniques inspired by Swedish, Thai and Chinese acupressure massage styles. The national flower of Singapore, orchid is chosen for its healing powers, as its sweet aroma can help reduce fatigue and stress. It is also full of antioxidants, and thus can improve the skin tone and skin immunity.
There are more than 10 private as well as VIP rooms available in Spa Nes. Spacious and cosy, the rooms, such as Vitality Nes, can also be used to host corporate workshops or even bachelorette parties where the bride and bridesmaids can pamper themselves from head to toe.
Travel in style, with the transit lounge services here offering utmost convenience. One can enjoy the many facilities, store luggage, take a shower, or even go for a spa – making travel easy and breezy especially for those with accommodations in the vicinity.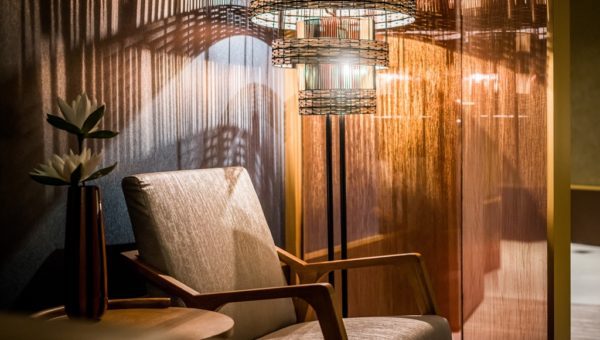 Get the Spa Pass* (S$68 for 3 hours; S$38 for 1 hour) to enjoy Spa Nes's numerous facilities, including
⦁ Free WiFi
⦁ Shower facilities
⦁ Cryo pool
⦁ Thermal pool, spa pool
⦁ Steam room
⦁ Sauna
⦁ F&B refreshments from local delights to wellness cuisines
* From now till 28 February 2018, the spa is open till 3am daily. From 1 March 2018 onwards, it will be open 24 hours.
Pamper yourself well, and enjoy dining, wellness and entertainment all under one roof at Orient Palace.
Orient Palace is located at: Annex @ Furama, Level 1 & 2, 407 Havelock Road Singapore 169634
Orient Palace Operating Hours: 11:30am – 3pm; 5:30pm – 3am
Spa Nes Operating Hours: 11am – 3am
For reservations or enquiries please call: Orient Palace Hotline: 6931 8888 or Spa Nes Hotline: 6732 9888