Ramen King Keisuke Takada Launches New Beef Sukiyaki Don Keisuke Concept!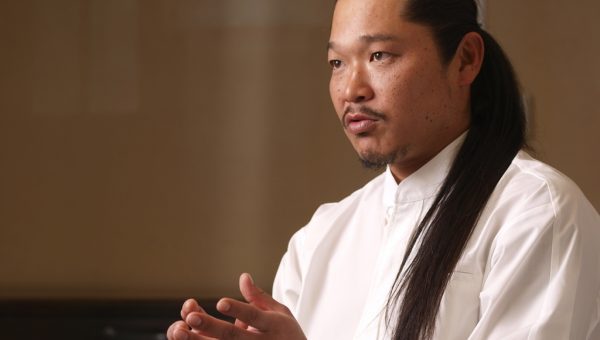 CONTENT: Yiew Kai Jie
Well known for making Japanese comfort food affordable and easily accessible for Singaporeans, Ramen King Keisuke Takeda launches his 15th restaurant in Singapore.
Japanese Chef Keisuke Takeda brings yet another Japanese soul food in Singapore with his latest concept restaurant, Beef Sukiyaki Don Keisuke. Sukiyaki is a highly popular and endearing term in Japan, not just only in food, but also as a world famous Japanese song in the 1960s.
The latest concept restaurant, Beef Sukiyaki Don Keisuke, showcases the best features of two classic Japanese dishes – Beef Sukiyaki and Gyu (Beef) Don and incorporates them into one unique dish. Keeping true to the simplicity of this Japanese classic, the menu only serves two different kinds of beef for diners to indulge in! Firstly, the signature premium Beef Sukiyaki Don (S$13.90++), topped off with US Prime Beef, a Chuck Eye Roll that is tender and rich in flavour. Alternatively, if one has money to spare (or burn), opt for the exquisite Kiwami Wagyu Sukiyaki Don (S$29.90++), with a generous serving of Yonezawa Wagyu Beef A4, one of the top three Japanese Wagyu known to the culinary world.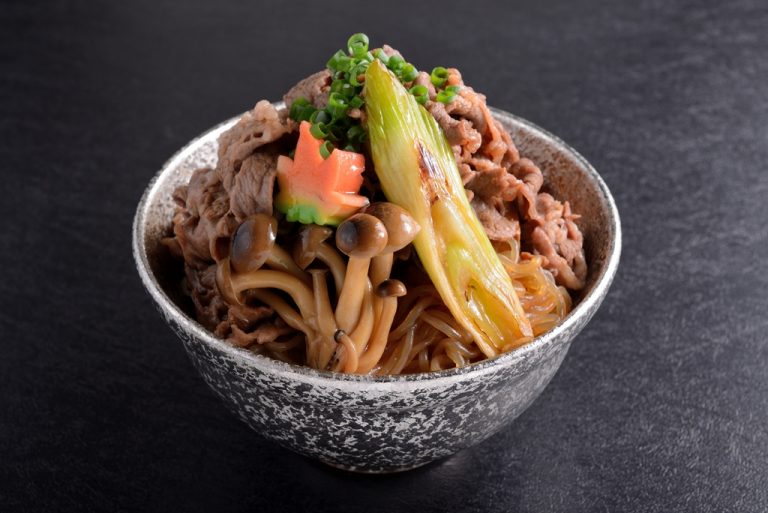 The Beef Sukiyaki Don dish is a beef bowl made with succulent premium-cut beef, simmered in a special Sukiyaki sauce served atop warm fluffy steamed Koshihikari rice – that is carefully prepared in a traditional Donabe rice cooker to give the rice a sweet flavour and soft texture.
Apart from the main star, the dish is topped off with Shimeji mushrooms, tofu braised in Sukiyaki sauce, delicious shirataki (yam) noodles, and accompanied with side servings of sesame tofu in a Dashi Ankake sauce. To accompany the dish, a bowl of a savoury onsen egg is served with the typical bowl of traditional Miso soup and (like its sister ramen outlets that serves up free flow hard-boiled eggs and beansprouts) free flow of assorted pickles.
Diners can look forward to the full Beef Sukiyaki Don Keisuke dining experience that touches on all the five senses– taste, sight, touch, smell, and sound. Firstly, Chef Keisuke starts slicing thin slices of beef that are no more than 10cm thick to get the protein ready for the cooking process. Afterwards, a small amount of brown sugar is placed into the pot for caramelization into a sauce before a small amount of dashi is placed into the pot and the beef is placed into the pot to cook it to about a medium rare doneness. Once this is done, they will pour the mountain of beef onto the bowl of warm rice and the other sides in the dish.
Once the bowl is placed in front of you, do let the staff know if you are able to take wasabi as the amount that they place on the bowl will be rather substantial and will be hard to remove once it is on the bowl. However, the meat is best taken with the condiment, albrite in small amounts as the kickback from the wasabi will leave you hankering and crying for a glass of ice water.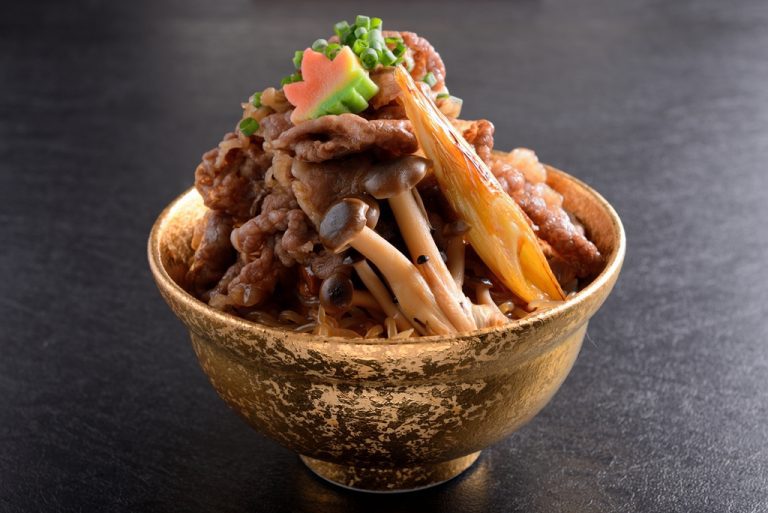 Apart from that, the main star of the dish is extremely tender as it only takes about six to seven bites for the beef to melt in the mouth and to go down the gullet. Pair the protein with the rice and the other sides in the bowl to balance out the intense sweet flavour of the beef. Finally, choose to either eat the egg on its own, use it as a dipping sauce for the protein or beat the egg, pour it out onto the bowl and mix the entire solution together for a creamy yet delicious rice bowl with the tofu and yam noodles.
If diners are still feeling peckish, they are welcome to order additional servings of the US Prime Beef at S$10.00++ per serving (120g) or Wagyu Beef at S$25.00++ per serving (120g), and an additional serving of Koshihikari Rice at additional S$2.00++. Regardless of whichever protein diners choose, at least they won't have to worry about taking out a mortgage on their houses just to enjoy a bowl of quality beef. The only issue that we have is that the restaurant is only able to accommodate 14 people at one go and queues are almost certainly expected. As Chef Keisuke is bound to leave Singapore soon, one can only hope that the food quality stays the same amidst the inevitable surge of customers over the next few weeks.
Beef Sukiyaki Don Keisuke is located at 11 Kee Seng Street, #01-01, Singapore 089218
Beef Sukiyaki Don Keisuke is open daily, from 11.30am – 2.30pm and 5.00pm – 10.00pm (last order for food: 9.30pm)
For more information, visit www.keisuke.sg or call them at +65 6535 1129.